Do you need some gift ideas for the Florida book lover in your life?
We've selected 12 holiday book gifts that will help you check off your shopping list while giving the "gift of Florida." You may even want to buy a few for yourself to kick off the New Year, furthering your love of the state.
We've covered every Florida topic from history to nature to art. There are beaches, and cowboys, cookbooks, guidebooks, and even an iconic "must have" book that should be in everyone's authentic library.
Take a look, add a few of these books – some old, some new – to your own holiday list and enjoy the season while learning more about the beloved Sunshine State.
And if you have any good book ideas, share them by adding the titles to the comment section below!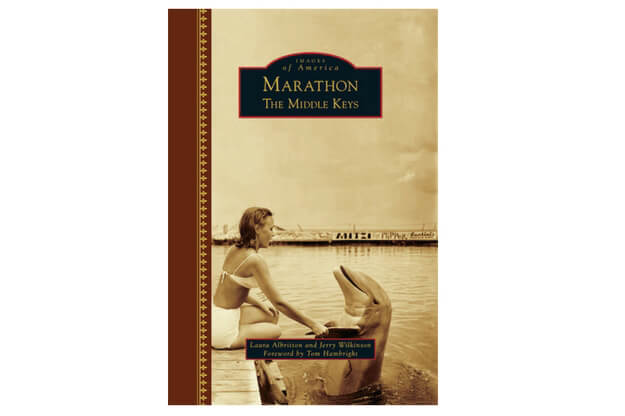 Marathon: the Middle Keys, by Jerry Wilkinson and Laura Albritton
Marathon: the Middle Keys tells the fascinating story of the events and people who pioneered these beautiful islands. Fans of Florida Keys history will enjoy the historic photographs that capture what it was like in the "olden days," before bridges, roads, and electricity transformed life forever. This book recounts how the first families who settled here made their living wrecking or salvaging ships that foundered on the uncharted corals of the Florida Reef. Later, Henry Flagler chose the Middle Keys as the construction headquarters during the building of his famed Overseas Railroad, with a town springing up almost overnight. Also chronicled are the creation of the Overseas Highway and the spectacular Seven Mile Bridge. Vintage postcards of tourist hotels and local watering holes add to the charm. From famous fishing guides to attractions like the Dolphin Research Center and the Turtle Hospital, this volume captures what makes Marathon a special place. Enjoy this entertaining read.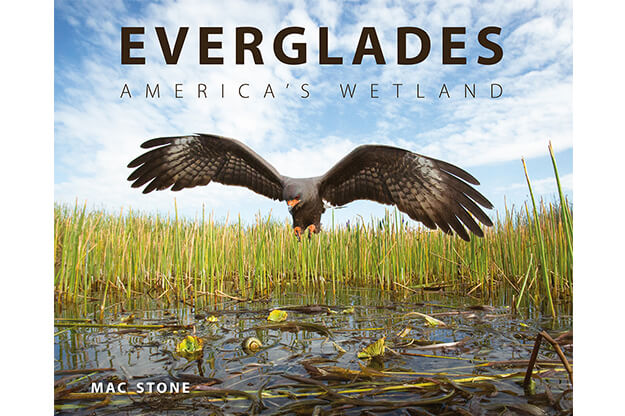 Everglades: America's Wetland, by Mac Stone
From Lake Okeechobee to Florida Bay, award-winning conservation photographer Mac Stone takes us on a visual journey through the Everglades. More than 200 striking photographs showcase the natural beauty of the largest subtropical wilderness in the United States. Aerial views highlight the vast expanse of the River of Grass. Underwater images capture the endless wonders of the Everglades, including sharks darting through mangrove roots. Intimate close-ups showcase awe-inspiring flora and fauna such as the ghost orchid, the Florida panther, the endangered Everglades snail kite, roseate spoonbills, and, of course, the majestic American alligator. Exclusive essays from the top minds in Everglades conservation appear throughout the book, opening an even wider perspective on Stone's powerful photographs.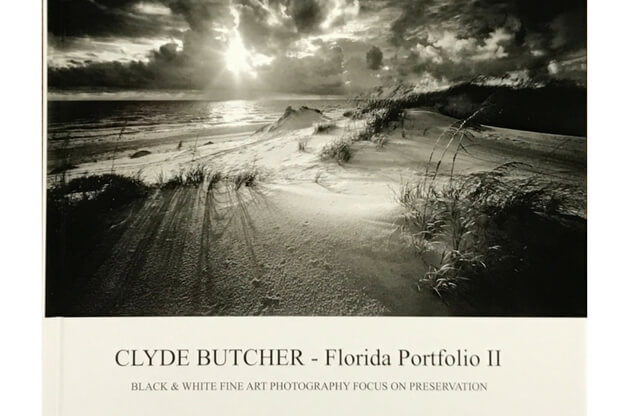 Florida Portfolio II, by Clyde Butcher
Florida Portfolio II is Clyde Butcher's classic Florida landscapes collection of black & white fine art photography with a focus on preservation. This book explores the breadth and depth of the Florida Landscape, from wetlands to dunes, coastal hammocks to inland swamps. Florida Portfolio II depicts the natural beauty and diversity of the land, while highlighting some of its more unique aspects of natural history. Clyde Butcher shares "Through the use of my images, I hope the people of Florida come to a greater understanding of the beauty they will lose if the preservation and restoration of our environment is not in the forefront of our thoughts. As people of Florida, we must establish an ethic toward the earth that will lead the way toward a connection to nature in a deep and personal way."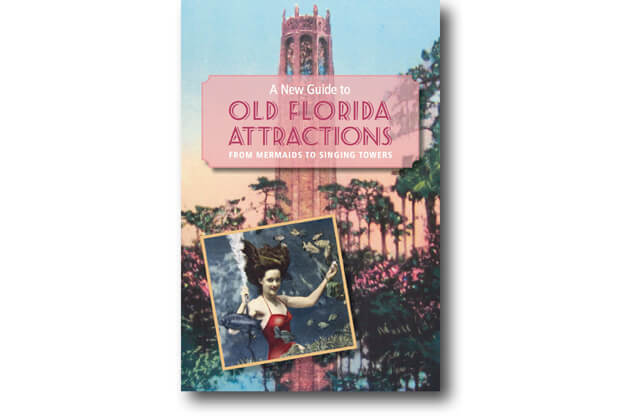 A New Guide to Old Florida Attractions, by Doug Alderson
Mermaids still perform in the clear waters of Weeki Wachee Springs as they have for decades. The Bok Tower's carillon bells, installed in 1929, continue to ring. Monstrous reptiles are ever abundant at Gatorland, Gatorama and the St. Augustine Alligator Farm Zoological Park. And nothing speaks of Old Florida like the giant concrete statues at Goofy Golf in Panama City Beach. Many of Florida's classic attractions still exist—and even thrive—in the shadow of mega-theme parks and interstate highways. A New Guide to Old Florida Attractions takes you to these places and more on an unforgettable journey across the Sunshine State. Discover what Florida's golden age of tourism was, and still is, all about—magical, beautiful and fun!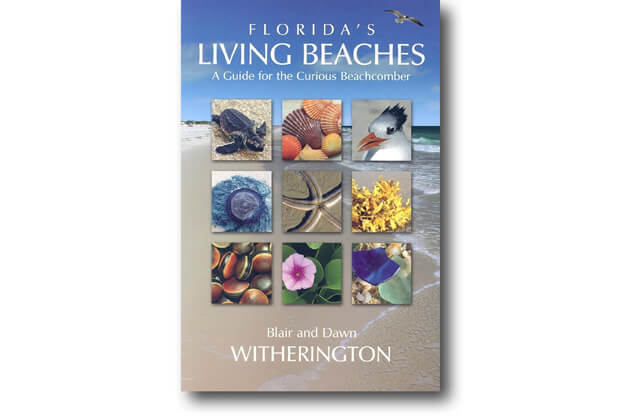 Florida's Living Beaches, by Blair E. & Dawn Witherington
Florida has 1200 miles of coastline, almost 700 miles of which are sandy beaches. Exploring along those beaches offers encounters with myriads of plants, animals, minerals, and manmade objects–all are covered in this comprehensive guide with descriptive accounts of 822 items, 983 color images, and 431 maps. Beginning with the premise that beaches are themselves alive, this guide to the natural history of Florida beaches heralds the living things and metaphorical life near, on, and within the state's sandy margins. It is organized into Beach Features, Beach Animals, Beach Plants, Beach Minerals, and Hand of Man. In addition to being an identification guide, the book reveals much of the wonder and mystery between dune and sea along Florida's long coastline.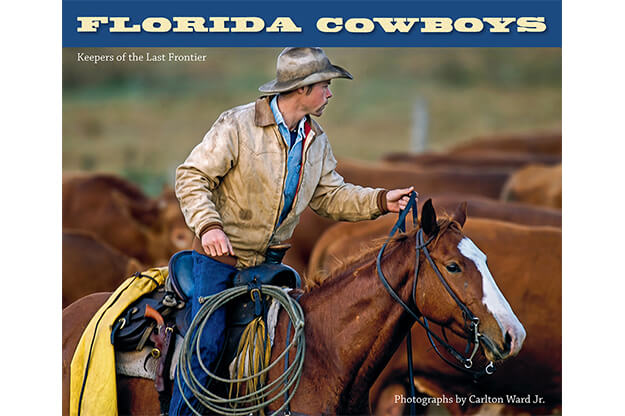 Florida Cowboys: Keepers of the Last Frontier, Photographs by Carlton Ward Jr.
Drive a few miles beyond Disney World and you'll find the largest producing cattle ranch in the world. Nearly one-fifth of the state is devoted to the cattle industry, and photographer Carlton Ward has long been documenting the often unseen world of Florida cowboys. Every day before dawn, they saddle their horses, coil their lariats and whips, and ride out to work the herds. Over 15,000 ranches raise nearly two million head of cattle—the living legacies of the longest history of ranching in North America. Ward's stunning photographs capture the grit and raw beauty of inland Florida, its enduring cowboys, and the land they protect.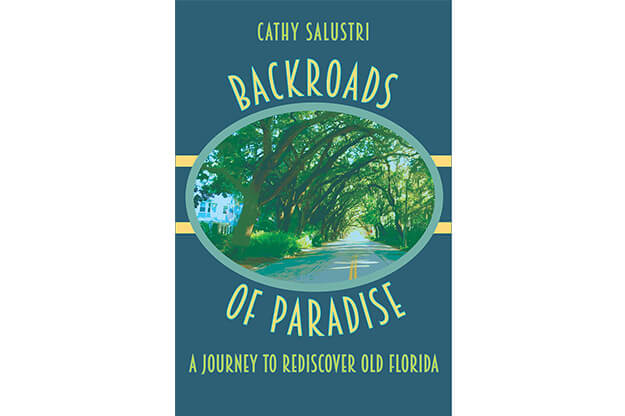 Backroads of Paradise: A Journey to Rediscover Old Florida, by Cathy Salustri
In the 1930s, the Federal Writers' Project sent Zora Neale Hurston, Stetson Kennedy, and other writers into the depths of Florida to create a driving tour guidebook that would reveal the state's splendor to the world. Retracing those original routes today, Backroads of Paradise takes readers on a 5,000-mile road trip through a patchwork quilt of Florida cultures. Author Cathy Salustri brings a modern eye to what once were the state's main roads but are now backroads and scenic byways. Salustri compares the past views with the present landscape and comments on the changes, some barely noticeable, others extreme, along the way.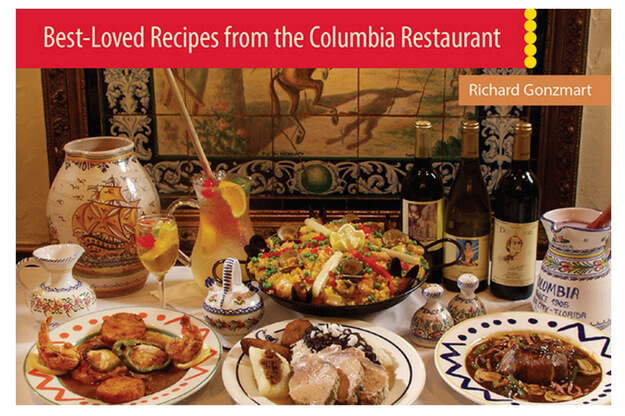 Best-Loved Recipes from the Columbia Restaurant, by Richard Gonzmart
Bring the savory comfort and culinary excellence of the Columbia Restaurant into your home with these twelve cherished recipes from Florida's oldest and most honored Spanish restaurant. Featuring longtime menu favorites, this collection includes the Original "1905" Salad®, dressed with the family's special blend of oil and spices; arroz con pollo, a classic chicken and rice dish; paella, the national dish of Spain, and decadent white chocolate bread pudding.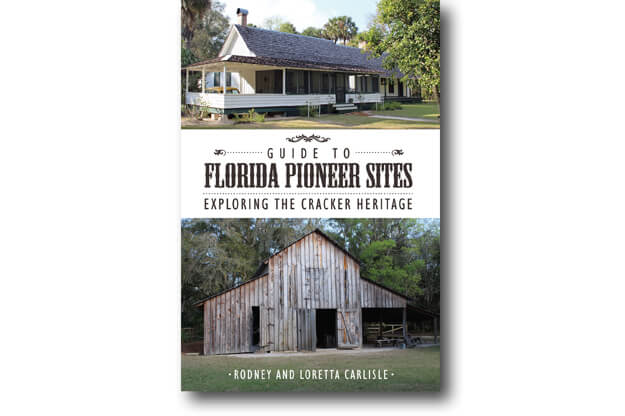 Guide to Florida Pioneer Sites, by Rodney and Loretta Carlisle
This unusual, richly illustrated guidebook details Florida's historic pioneer and cracker villages, describing the homes, work-ways and folk-ways of the state's early settlers, through preserved and tangible objects and structures. The book is an indispensable handbook and guide for the casual or dedicated historic tourist as well as for parents and teachers seeking to expose young people to the vanishing lifestyles of Florida's pioneers. Contact information, hours, special events, and detailed descriptions of each structure at the sites provide the casual or dedicated visitor with both practical facts for arranging trips, and the specific family histories of the pioneers who built and lived in the homes.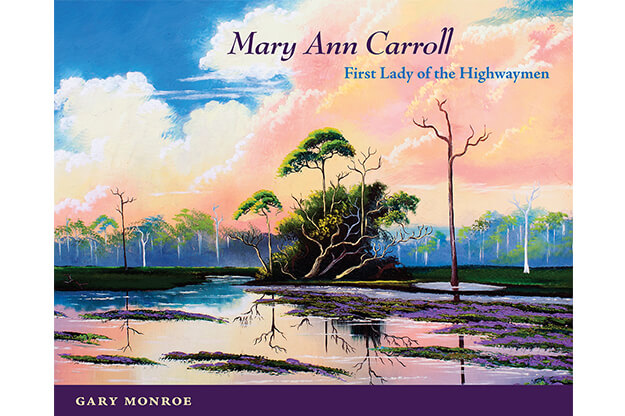 Mary Ann Carroll: First Lady of the Highwaymen, by Gary Monroe
In the years since the art world discovered them, much has been made of the Highwaymen—the loosely knit band of African American painters whose Florida landscapes, created with inexpensive materials and sold out of their cars, "shaped the state's popular image as much as oranges and alligators" (New York Times). But lost in the legends surrounding the group is the mesmerizing story of Mary Ann Carroll, the only female "Highwayman." Filled with vibrant images of Carroll's work, this book is the never-before-told story of a black female artist's hard-fought journey to provide for her family while also making a name for herself in a man's world.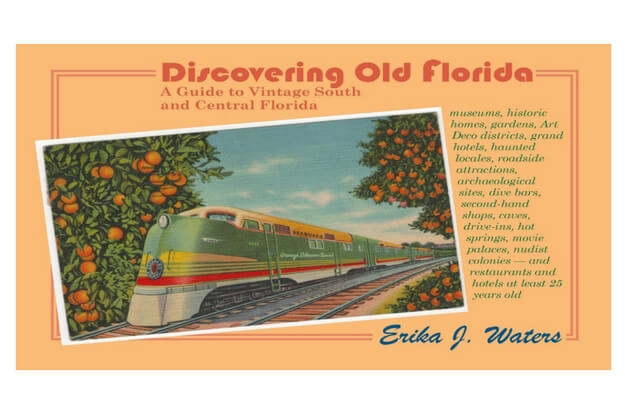 Discovering Old Florida: A Guide to Vintage South and Central Florida, by Erika J. Waters, Ph.D.
This a guide to little-known and under-appreciated museums, botanical gardens, roadside attractions, grand hotels, dive bars, haunted locales, hot springs, nudist colonies, restaurants and hotels at least 25 years old—along with historical anecdotes and profiles of intriguing Floridians. It's 335 pages with 140 black & white photos and vintage postcards in an easy-to-carry format. This guide will surely inspire both Florida residents and visitors to plot new road trip adventures! Mike Miller of Florida Back Roads Travel said, "One of the best little travel guides I've ever seen. I wish I'd written it."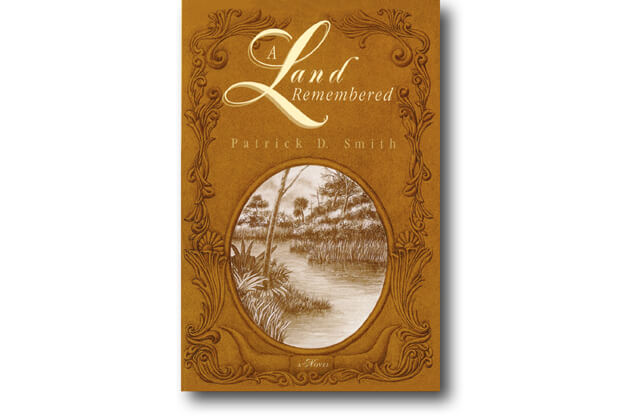 A Land Remembered, by Patrick D. Smith
The must have book in every Authentic Florida Library! Ranked #1 Best Florida Book eight times, A Land Remembered tells the story of three generations of the MacIveys, a Florida family who battle the hardships of the frontier to rise from a dirt-poor Cracker life to the wealth and standing of real estate tycoons. The sweeping story that emerges is a rich, rugged Florida history featuring a memorable cast of crusty, indomitable Crackers battling to carve a kingdom out of the swamp. But their most formidable adversary turns out to be greed, including finally their own. Love and tenderness are here too: the hopes and passions of each new generation, friendships with the persecuted blacks and Indians, and respect for the land and its wildlife.
Do you have some Florida books you would like to add? Feel free to share in the comments below!
To receive Authentic Florida's free ENEWs, featuring travel and living updates, delivered weekly, sign up on the home page Authentic Florida, voted Blog of the Year and Best Travel Blog at the Orlando Sunshine Awards.  
---