Three Authentic Things to Do with Mom for Mother's Day
Mother's Day is around the corner (May 12th) and if you want to celebrate mom in an authentic way, consider three ideas to make it extra special including two adventures and one delicious recipe.
How about a day of picking fresh Florida blueberries and a stroll through a towering maze of Florida sunflowers? To top it off, we've got a fresh blueberry recipe to bake when you get home – perfect for mom.
Let's start with the blueberry picking adventure.
An hour north of Tampa, on Florida's Adventure Coast, otherwise known as Hernando County, you'll find rolling green hills, pastures and farmland. Farm crops of all varieties grow here including blueberries.
South of Brooksville, in a town called Masaryktown, moss-draped oak canopy roads create a perfect backdrop for two area farms with unique experiences: UPicktopia for blueberry picking and Sweetfields Farms for a walk through a maze of Florida sunflowers.
Florida's blueberry season is now underway and it's time to grab your bucket for a day of berry picking. The UPicktopia Farm is owned by Dan Ebbecke who has been growing blueberries for more than 20 years. Dan farms more than 11 acres of blueberries, and has found a niche in bringing early season local blueberries to market before northern markets.
Dan has been an early advocate for Florida blueberry farming, growing over a dozen varieties. He shares, "I enjoy it when families come here to pick and the kids connect with how food is grown as they fill a bucket with farm fresh, sweet blueberries."
To begin picking blueberries, guests are handed a bucket and instructions on where to pick. They then walk up and down rows of blueberry plants in fields bathed in Florida sunshine, surrounded by tall pines and oak trees. Blueberry picking is easy, as there is very little bending over while choosing your fruit from waist-high plants.
And for sure, you'll be tempted – and encouraged – to sample the sweet morsels while you pick.
Once your bucket is filled, you take it inside the screened in porch attached to Dan's home to be weighed. Also, other farm produce is available for purchase including green beans, squash, onions, kale, tomatoes, corn, carrots, cucumbers, bell peppers and plenty more. And most of these are available for u-pick too.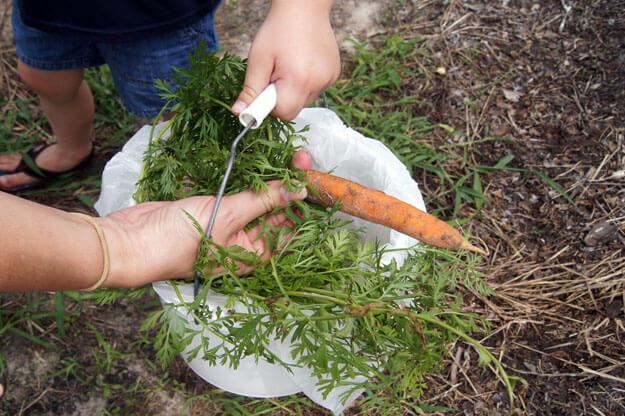 But don't wait too long, because the season is here and gone soon and likely to last only another two to three weeks (through Mother's Day). Call before you go to verify. The farm is open Friday through Sunday, 9 am – 6 pm.
Dan has also opened Marsaryk Winery located next to his blueberry patch. The winery specializes in fruity wines so you may want to take home some signature blueberry wine.
Here are a few tips for your day: Bring a hat, dress comfortably, wear sunscreen and be sure to bring your cooler to place the produce on ice for the trip home.
If you can't get to Upicktopia, here is a link to more Hernando County blueberry farms, plus more berry picking options throughout Florida here.
Stroll Through a Sunflower Maze
Down the road, Sweetfields Farm, also located in Masaryktown, celebrates down home country fun with a twist. Owners Lisa and Ted Kessel transformed an old hay field into an organic farm. In addition to growing vegetable crops, they host a special springtime event among acres of their signature spring crop: sunflowers.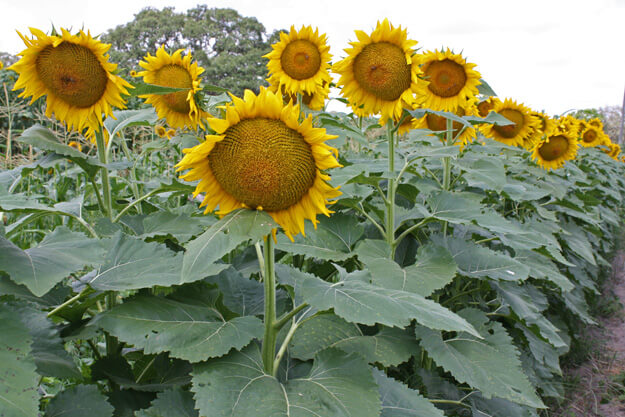 The maze is just part of a "real" farm experience the Kessel family has created under the sprawling oak trees on the farm. Guests get a peek into rural farm life while learning how healthy food is grown.
Old-fashioned hayrides, pig races, a homemade play area and tree house for climbing, a children's craft area for making Mother's Day gifts, farm animals, u-pick produce area, and even a local storyteller that tells Florida tales – are part of the experience.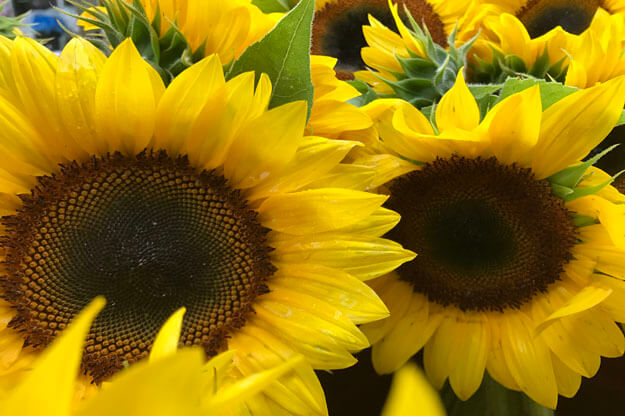 Kids can make special crafts for mom by decorating hats, painting planter pots or coloring stones. Bouquets of fresh farm flowers are on hand to purchase for mom too.
Sweetfields Farm opens the season April 29 and 30th from 10 am to 4 pm (last admission at 3 pm) and will be open every weekend through Memorial Day Monday.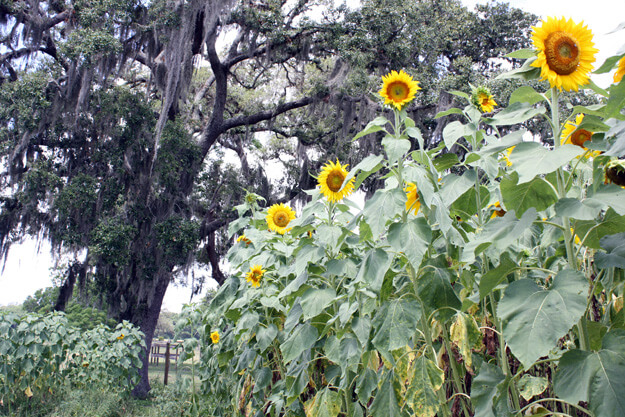 And on your way home, mom and the family can take home some freshly cut sunflowers and tasty memories from the farm's fully stocked produce barn of squash, zucchini, kale, peppers, beans and more.
When you get home with fresh blueberries, try this recipe just for mom.
Mother's Day Authentic Florida Blueberry Dutch Pancake
This is a great dish to serve for Mother's Day brunch using your freshly picked blueberries. This has a custard like texture and the blueberries add wonderful flavor, plus it's beautiful to look at!
Preparation time: 10 minutes
Baking time: 18 minutes
Servings: 6
Ingredients
4 large eggs
1 cup whole milk
1 cup all purpose flour
½ cup of granulated sugar
1 teaspoon grated lemon zest (one small lemon)
2 Tablespoons unsalted butter
1 cup blueberries, plus a few more for topping
Confectioner's sugar for sprinkling
Equipment:
12" cast iron pan
I blender (or mixer), optional
Directions
Set oven at 400 degrees.
In a mixer, blend together 4 eggs, 1 cup milk, 1 cup of all purpose flour, ½ cup of granulated sugar, 1 teaspoon grated lemon zest.
Place the cast iron on the stove, add 2 Tablespoons of butter, heat and cook until butter bubbles. Pour in the blended mixture from the mixer. Sprinkle the 1 cup of blueberries into the mixture.
Transfer to the oven. Bake 20 minutes until puffed up and top is set.
Take out of oven, sprinkle confectioner sugar over the top, add a few more blueberries. Serve warm.
This will be a Mother's Day mom and the family will never forget! And why not, she deserves only the best.
To receive Authentic Florida's free ENEWs, featuring travel and living updates, delivered weekly, sign up on the home page Authentic Florida, voted Blog of the Year and Best Travel Blog at the Orlando Sunshine Awards.
---
If You Go
To plan your trip: