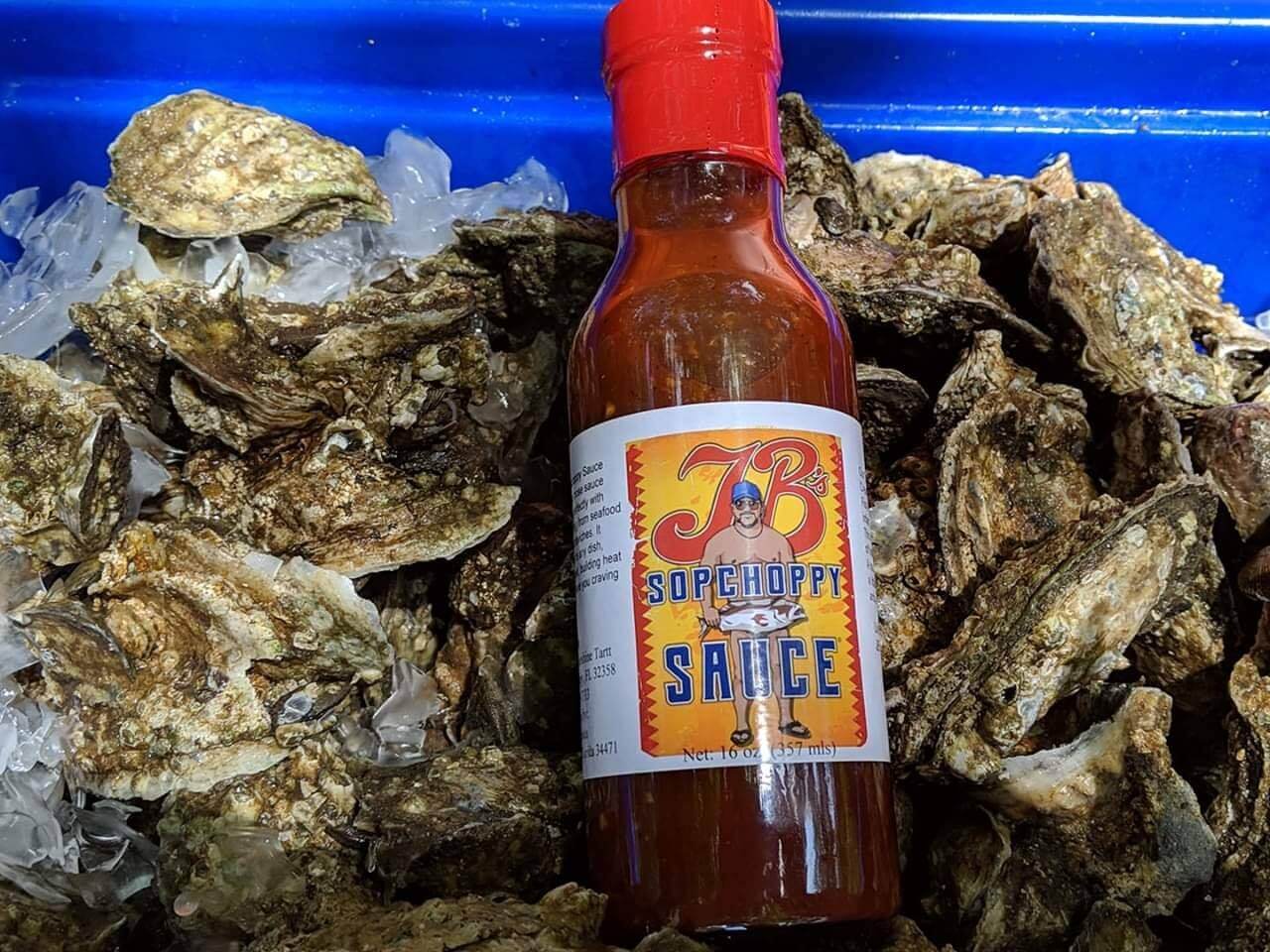 Formerly known as "Sopchoppy Hot Sauce," JB's Sopchoppy Sauce is a very versatile, all-purpose sauce that pairs perfectly with anything from seafood to ham sandwiches. It complements any dish with a sweet, building heat that will leave you craving more!
Today we pay homage to James "JB" Burge, the creator of "Sopchoppy Hot Sauce."
August 23, 1953-July 10, 2010
Thirty-six years ago, James "JB" Burge wanted an awesome sauce for oysters and cocktail shrimp. Not the same flavor as cocktail sauce and thicker than traditional hot sauce. He got to experimenting in his kitchen and Sopchoppy Hot Sauce was born.
JB enjoyed making his special sauce for all of his buddy's birthdays, Christmas presents, and special occasions here and there. The sauce quickly graduated to a staple in all Wakulla, Leon, and Franklin county households and continued to branch out quickly.
Tragically in July of 2010, JB passed away after contracting encephalitis. Shortly after his passing, JB's nephew, Jim Tartt (owner of JB's Sopchoppy Sauce) was asked by a few of JB's buddies if he could make them some Sopchoppy Hot Sauce to remember their friend by. Word got out and requests grew and grew, so much so that Jim was making almost 30 cases per month.
Jim wanted to continue to make Sopchoppy Hot Sauce and carry on his Uncle James' legacy using the sauce he created. And at that moment a new era began. He chose to change the original name to pay tribute to "JB" and to continue the awesome tradition he started all those years ago.
If you want to find out what retailers carry JB's Sopchoppy Sauce or contact the JB Team, visit their
Facebook page
.
Wanting to enjoy some delicious oyster restaurants? Check out our favorites
here
!

AuthenticFlorida.com was named Best Travel Blog two-times at the Florida Sunshine Awards.
To receive Authentic Florida's free weekly ENEWs, sign up on our Authentic Florida home page.
To inquire about partnerships/advertising, please contact info@authenticflorida.com 
Proud Member of: 

---
Comments are closed.