We're all adjusting to our new normal, so why not do it while sporting Authentic Florida gear? With most businesses re-opening with guidelines to help protect patrons, non-medical grade masks have quickly become a must-have accessory. Check out this fashionable Florida face mask and see where you can buy your own!
Florida Face Masks
The Florida face masks we're highlighting today are under the Delicious Dry Goods label. Made out of a double layer of heavy-duty flour sack material that's 100% premium cotton and 130-thread count, making them soft, comfortable, and breathable. They're designed, printed, and sewn in southwest Florida by our favorite creative duo (Brendan & Nicole Coudal). They have several designs to choose from … all offering colorful images like fish, fruit, nautical charts, and more.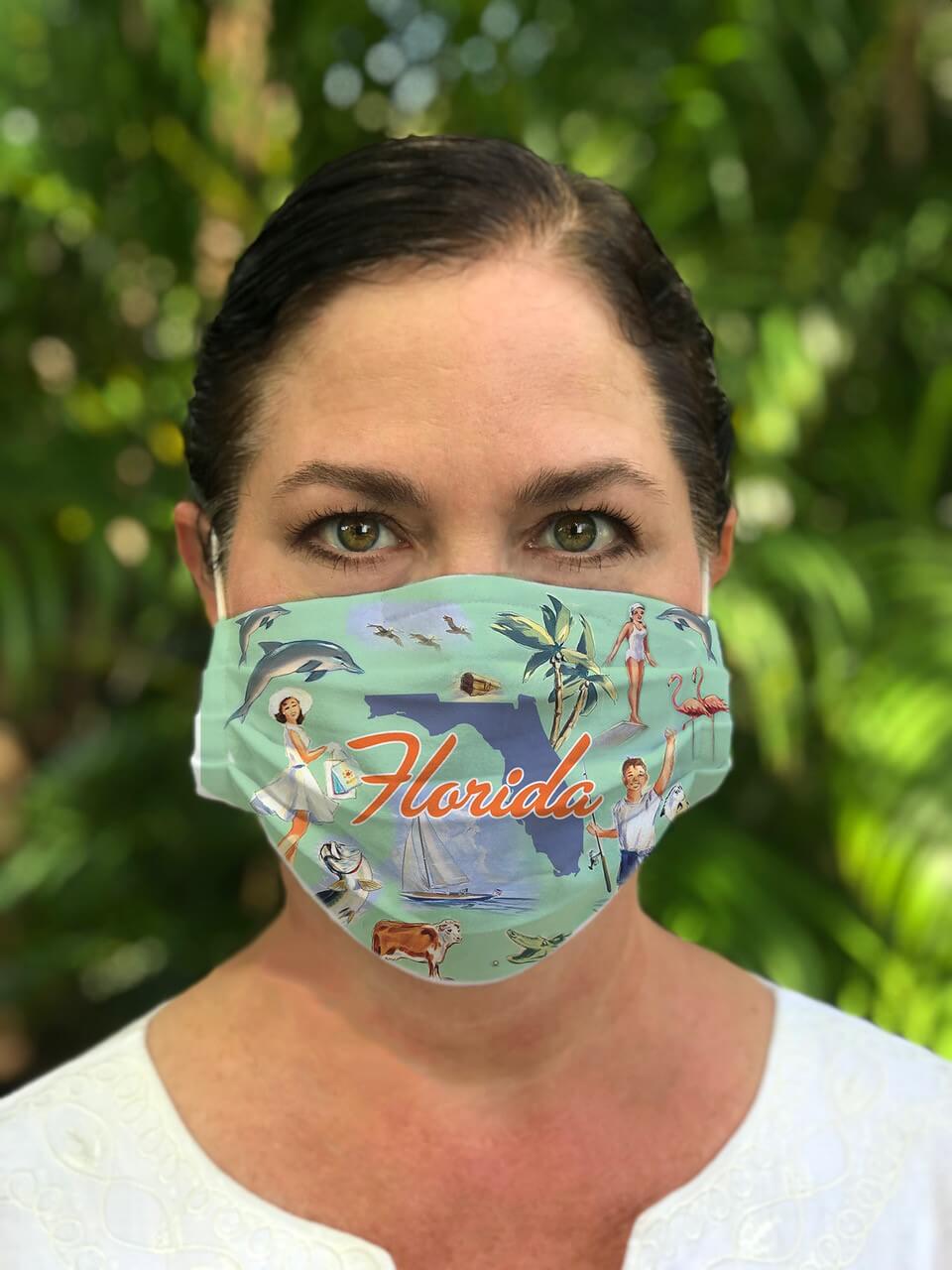 There's even a Florida-specific design that we're sure you're gonna love. In fact, we are going to randomly select one of our e-newsletter subscribers and gift one of these Florida masks to one lucky winner. All subscribers are eligible to win. We will announce the winner in our next e-newsletter and on our Facebook page.
Now is a great time to support a local business while sharing your Authentic Florida pride!
Click here to purchase your mask today or visit https://www.mydeliciousblog.com/product-category/masks-apparel/.
Shameless Plug: The Florida mask has that same feel as the Authentic "Fabulous" Florida poster designed by Brendan Coudal … we also happen to be selling a few of these limited edition, signed, sealed, and numbered posters on eBay as a way to support our small business as well. Here's the link: https://www.ebay.com/itm/Limited-Edition-Fabulous-Authentic-Florida-Poster-Signed-Numbered-by-Artist/174146413694 … As always, we appreciate your support. 
Florida COVID-19 Prevention Tips
Below are a few key social distancing pointers that have been shared by the Florida Re-Open Task Force.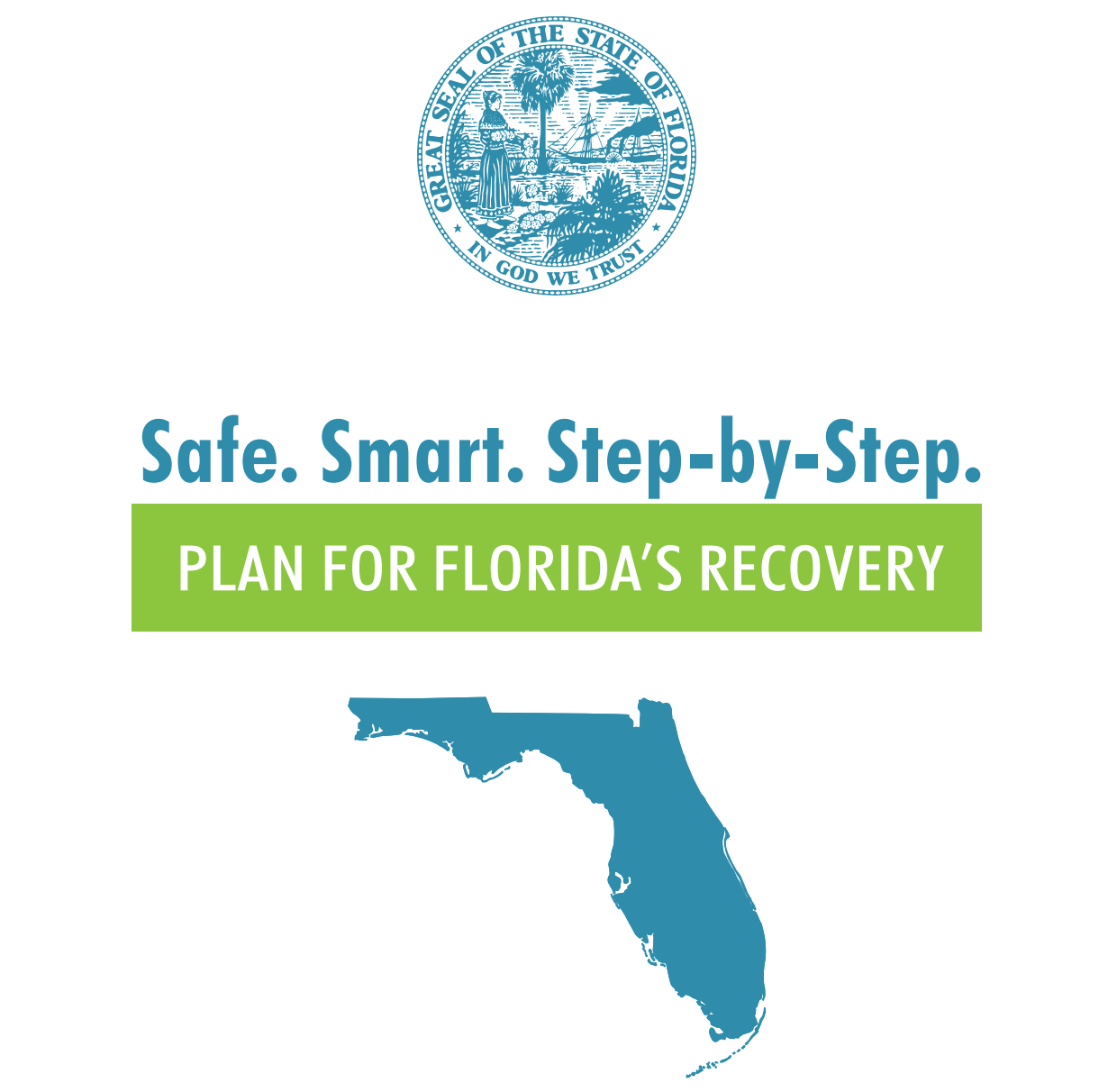 Click here to view the full report.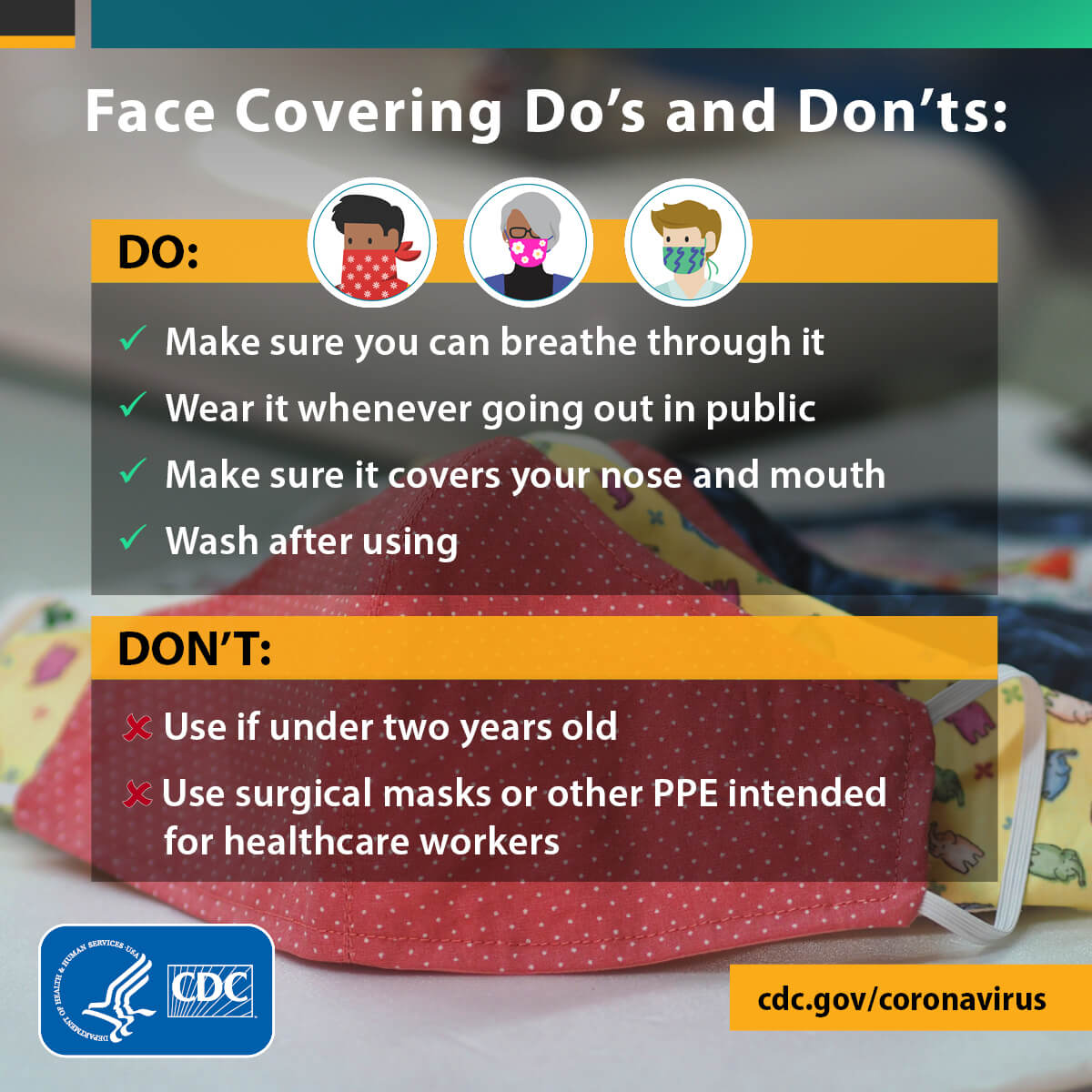 Individuals are encouraged to practice good hygiene and engage in healthy activities, including outdoor activities while practicing social distancing.
The following recommended guidelines for all individuals throughout each phase of re-opening:
Practice social distancing, as the virus is most transmissible indoors under close, sustained contact. Additionally, if you are around other people, try to maintain 6 feet of separation.
Avoid hugs, handshakes, large gatherings, and also close quarters.
Frequently wash hands with soap and water for at least 20 seconds or use hand sanitizer with at least a 60 percent alcohol base if soap and water are not available.
Consider wearing a face mask or cloth face cover when entering a business, or within close proximity to members of the public.
Avoid touching eyes, nose, and also your mouth.
Cover your cough or sneeze with your elbow or a tissue and also dispose of the tissue.
Clean and disinfect frequently touched items and surfaces as much as possible.
Monitor your symptoms carefully. If you feel sick, stay home.
Infected with COVID-19? Contact your health care provider immediately.
If you are older than 65 years of age or have a serious underlying medical condition, avoid large crowds.

AuthenticFlorida.com was named Best Travel Blog at the 2018 Sunshine Awards.
To receive Authentic Florida's free weekly ENEWs, sign up on our Authentic Florida home page.
To inquire about partnerships/advertising, please contact melanie@authenticflorida.com 
---
Comments are closed.