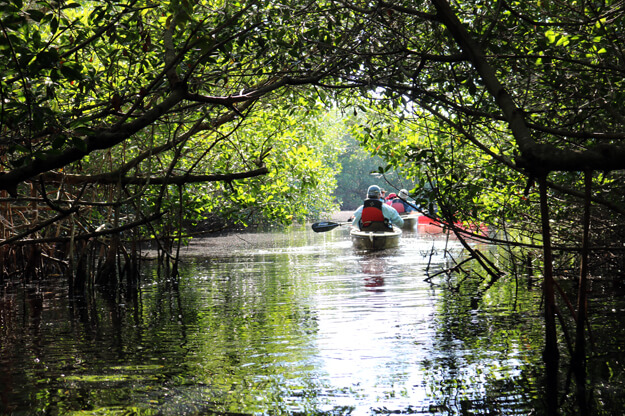 How Many of Your Florida Bucket List 2018 Adventures Were You Able to Check Off Your List? We Hope Our Recommendations May Have Sparked Some Ideas That Created Magical Memories For You and Your Loved Ones.
Each new year inspires feelings of renewal and fresh starts. As we are wrapping up 2018 (boy, do the years fly by!) and are in the midst of compiling our list for 2019, we figured it was a great time to check-in and review our 2018 list. We featured several specific spots, however, in Florida we are fortunate to have lots of options when it comes to seeking our destinations to enjoy various adventures.  We hope you were able to experience some of the adventures you planned on exploring this year? If not, you can always put it on your personal bucket list for 2019.
This is a recap of our Florida Bucket List 2018. Click on any of the red links within each description to also find out more info. We wish everyone a safe and happy holiday season. Thank you for being a part of our Authentic Floridian Family. 
1. Attended Dade City's 2018 Kumquat Festival

The Annual Kumquat Festival in Dade City is Old Florida at its finest
Florida's Dade City celebrates the kumquat, a lesser-known petite golden gem of the citrus family. Set for January 27th, the annual Kumquat Festival honors Dade City's distinction as the world's leading supplier of the tasty little fruit. The admission is free for this homegrown family event that also provides fruit tastings of every imaginable combination from kumquat pies to salsas. But the best-kept secret is the Kumquat Growers Open House on January 25 and 26 featuring packinghouse and also grove tours. (PS: We will be also attending the 2019 Annual Kumquat Festival on Saturday, January 26, 2019)
2. Shelled in the Ten Thousand Islands (a.k.a., "Shell Key)

Shell Key, the Ten Thousand Islands
Board a small passenger boat at Goodland Marina, south of Naples, and embark on one of the best shelling experiences in Florida. A naturalist guide from Marco Island Boat Tours becomes your personal shelling captain. Breathe in salt air under cloudless blue skies, also keeping an eye out for dolphins as your captain determines the best shelling stops based on wind and tides. One popular spot is unofficially named "Shell Key" in the Ten Thousand Islands where layers of shells reveal prized rarities such as the Junonia.
3. Made Pancakes on the Griddle at DeLeon Springs

The Old Spanish Sugar Mill Grill & Griddle House
Everyone from children to grandparents enjoys a perfect "old Florida" family dining experience at The Old Spanish Sugar Mill Grill & Griddle House at De Leon Springs State Park just north of Orlando. Breakfast is the main attraction, as guests make their own pancakes on a sizzling hot griddle in the center of the table. Constructed of old pine and cypress this restaurant resembles a wooden barn and also overlooks the sparkling De Leon spring and swimming area.
4. Horsed Around in Ocala

Farm Tours of Ocala goes "behind the gates"
Ocala is the epicenter of Florida's equestrian industry. Located in Central Florida's Marion County, it is home to more than 70,000 acres of horse farms set amidst sprawling oak trees and rolling green pastureland. For a unique "behind the gates" experience, try Farm Tours of Ocala. Owner Karen Grimes is a local expert and also industry insider, who personally shuttles guests in her comfortable van to visit thoroughbred racehorse farms, sophisticated equine breeding farms, and also event facilities that focus on sport horses.
5. Observed Birds of Plenty in Titusville

Caracara, The Space Coast Birding & Wildlife Festival will highlight birds of prey
Both casual bird watchers and avid birders will enjoy, learn and gain first-hand birding experience at the Space Coast Birding and Wildlife Festival January 24-29 in Titusville. This annual festival provides a crash course on birding and also features renowned experts who will personally conduct immersive field trips, classes, panel discussions, hikes, and also expeditions to identify birds from gulls to shorebirds, warblers to sparrows with a focus on birds of prey.
6. Entered a Time Warp in Bayport

Mary's Fish Camp, Bayport
A dirt road meanders through a thick mossy oak hammock to a campsite where cabins with screened porches and a bait shack face a river. Anglers idly sit on a seawall with fishing poles dangling lines into the waterway against a backdrop of cabbage palms. Mary's Fish Camp, circa 1946, nestled along the Mudd River in the community of Bayport, on Hernando County's Gulf coast, has also been a landmark fishing spot for more than 70 years.
7. Enjoyed Minorcan Clam Chowder in St. Augustine

Minorcan clam chowder, a signature dish of St. Augustine
Minorcan Clam Chowder is one of St. Augustine's signature dishes, known for its rich tomato base and a little "heat" from the key ingredient, the locally-grown datil pepper. Two restaurants that stand out with locals for serving the tasty chowder are Aunt Kate's and also Barnacle Bill's Seafood Restaurant. Aunt Kate's, overlooking the scenic Tolomoto River, provides a scenic setting for tasty seafood while Barnacle Bills, located in historic St. Augustine, reflects the area's Minorcan heritage while serving up this traditional dish.
8. Glided Through the Trees in Pasco County

TreeHoppers is a zip-line aerial adventure park
Nestled within a shady, oak-canopied forest among acres of ranches and pastureland in eastern Pasco County, thirty miles northwest of Tampa, is TreeHoppers, a zip-line aerial adventure park. Walk, crawl, climb, and also zip through the forest across boardwalks, through swinging nets and hoops, over logs and branches, also zipping between wooden perches. Families, children, and friends will all become absorbed in the thrill and excitement, and spectacular vistas, high above the treetops.
9. Paddled Our Heart Out in Hernando County

The paddling trail connects Bayport Park to Linda Pedersen Park
Next on our Florida Bucket List 2018 is a paddling adventure! Hernando County, on Florida's Adventure Coast, recently unveiled a coastal paddling trail through the salt marsh ecosystem at Bayport Park. The beauty of this adventure is the total immersion into the natural surroundings of a vibrant tidal estuary, where freshwater from springs also meets the saltwater from the Gulf of Mexico. The paddling trail connects Bayport Park to Linda Pedersen Park with a navigable waterway that winds through inlets of cordgrass, cabbage palms, and also mangroves. 
10. Got Blown Away By Beaches in Martin County

Martin County is home to Blowing Rocks
Martin County, on Florida's east coast, provides an escape from congested beaches and bumper-to-bumper traffic. A distinctive vibe embraces the natural environment. One of the most popular natural attractions is Blowing Rocks, a unique destination where coastal waves forced through limestone rock crevices create a geyser effect (especially during high tide), often erupting 40-50 feet into the air. Drive the scenic Bridge Road to Hobe Sound Beach passing under an enchanting canopy of Florida banyan trees. From there, walk south along the spectacular Atlantic Ocean to the Blowing Rocks Preserve.
11. Took a Scenic Boat Tour in Winter Park

Lake Virginia, part of the Winter Park Scenic Boat Tour
Just five minutes north of Orlando, Winter Park was originally developed for wealthy Northerners seeking a tranquil place to escape harsh winters. Winter Park's Scenic Boat Tours, created in 1938, navigates through the popular and pristine Chain of Lakes. Breathtaking views of nature plus a historical overview of the luxurious private homes and estates along the shores also create nostalgic memories for visitors. Keep an eye out for the occasional water skier, yogi on a paddleboard, or also a sunbathing alligator.
12. Plunged into the Springs at Gilchrist Blue Springs

Gilchrist Blue Springs State Park
Next on our Florida Bucket List 2018 is Gilchrist Blue Springs State Park. This "Shangri-la" just west of High Springs was also recently purchased by the Florida State Park system. Gilchrist Blue Springs releases 55 million gallons of freshwater daily, flowing into the Santa Fe River. Swimmers jump from a huge wooden platform into crystal clear water; families picnic under sprawling oaks; paddlers launch kayaks or paddleboards along the spring run. And visitors can also enjoy a short walk on the rustic wooden boardwalk to the scenic Santa Fe River.
13. Were Mesmerized by Lights in Merritt Island

Bioluminescence is a phenomenon that creates mesmerizing nightlight, photo, Day Away Kayak Tours
The Merritt Island National Wildlife Refuge on Florida's Space Coast is home to a very special kayak tour. As evening stars twinkle above a phenomenon known as bioluminescence glows in the water below. Tiny organisms living in the water glow iridescent green when the water is stirred up. Darting fish create glowing trails, and paddle strokes also produce eerie wisps of mesmerizing nightlight. Titusville's Day Away Kayak Tours features nighttime paddling trips from May through September.
14. Got Up Close & Personal with Florida's Gentle Giants in Citrus County

Florida's manatees. Photo courtesy: Discover Crystal River
North of Tampa, Citrus County is known for its abundance of freshwater springs. From November through March, visitors travel to observe the largest known gathering of manatees in Florida as the marine mammals congregate in the warm 72-degree water of Kings Bay. One of Florida's most visually stunning springs is Three Sisters Springs Refuge, where the distinctive clear translucent blue hues provide a stunning pool for manatees to congregate around the bubbly springs.
15. Beached It on St. George Island

St. George Island State Park is a pristine oasis on Florida's Panhandle
St. George Island State Park, on Florida's Panhandle, can be summed up in one word: Pristine. Nine miles of beaches with towering sand dunes create a "real" Florida setting that will also please the pickiest beach snob. Gentle Gulf of Mexico waves soothes and relax visitors as they discover miles of sand and water. Add camping, fishing, kayaking, hiking, and also biking, and real becomes ideal. After a full day satisfies your appetite with some of the world's finest oysters harvested right here on Apalachicola Bay and featured by area restaurants.
16. Watched the Blue Angels Fly Over Pensacola

Blue Angels over Pensacola, Photo by Victor Bokas
Pensacola is known as "the birthplace of naval aviation" and for every Navy, Marine, and Coast Guard aviator training begins at Pensacola's Naval Air Station. No wonder this is home to the U.S. Navy's famous Blue Angels and also the National Naval Aviation Museum. The free museum displays more than 150 restored aircraft that showcase the spirit of naval aviation, with tales of combat and profiles of courageous military accomplishments. And, if you are fortunate to be in Pensacola during the Blue Angels practices, you'll also witness a spectacular show.
17. Found Prehistoric Sharks Teeth in Venice

Venice Beach is known as the Shark Tooth Capital of the World
Known as the "Shark Tooth Capital of the World," Venice Beach in Sarasota County is famous for the prehistoric fossilized shark's teeth that wash ashore daily. Ten million years ago, when Florida was submerged, the area teemed with sharks. Sharks teeth collectors also report the best places to find the tiny fossils (most are 1/8 to ¾ inches) are at any beach access south of the Venice Jetty including Caspersen Beach, Casey Key, and Manasota Key.
18. Paddled Through the Mangrove Tunnels in Cedar Key

Mangrove tunnels are one of Florida's magical ecosystems
Last on our Floria Bucket List 2018 is paddling through Florida's Mangrove Tunnels! Adventure into the mystical, magical world of Florida's Mangrove Tunnels and experience Florida's unique ecosystem up close while admiring wildlife above and below the canopied waterways. For the outdoor enthusiast, paddling through Florida's mangroves is a treasured adventure. Mangroves provide a rich ecosystem and are found in coastal areas from as far north as Cedar Key on the Gulf coast all the way around the tip of the Florida Keys to Cape Canaveral on the Atlantic coast.
Check out next year's Authentic Florida Bucket List here: Our 2019 Authentic Florida Bucket List.

AuthenticFlorida.com was named Best Travel Blog two-times at the Florida Sunshine Awards.
To receive Authentic Florida's free weekly ENEWs, sign up on our Authentic Florida home page.
To inquire about partnerships/advertising, please contact info@authenticflorida.com 
Proud Member of: 

---
Comments are closed.