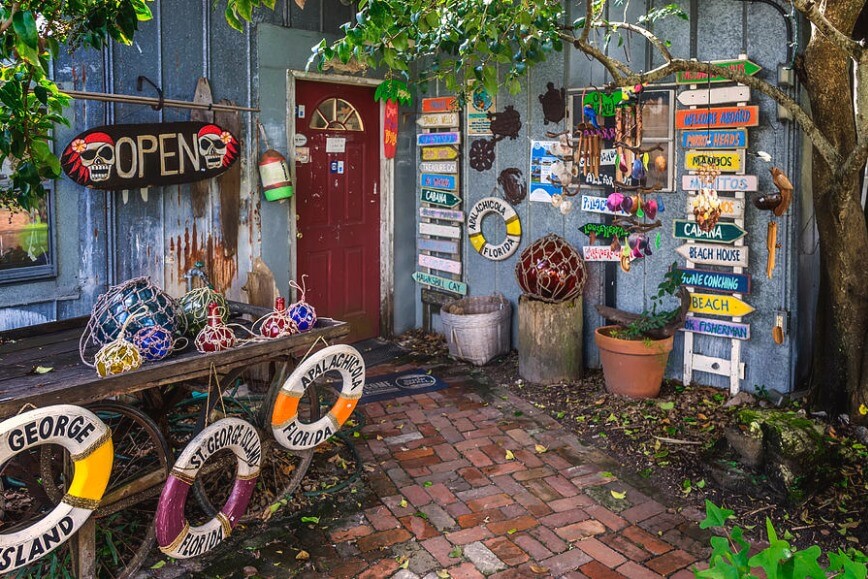 Often referred to as "Apalach" by locals, Apalach(icola), is Quiet, quaint and friendly, the town is known for its oyster industry, supplying Florida with 90% of the state's delectable mollusks.  Charming older homes, bed & breakfast inns and antique shops fill the sleepy, picturesque downtown historic district.  Harbored by several Gulf coast barrier islands, Apalachicola is surrounded by some of Florida's most spectacular state parks and preserves.
Did we mention Apalachicola's fresh seafood?  We mean today, fresh off the boat.  In fact, we recommend your primary goal while visiting Apalach is to EAT. And then eat MORE.
Why? Because saltwater from the Apalachicola Bay mixed with fresh water from the Apalachicola River creates ideal conditions for oyster beds and seafood.  Apalachicola's Bay is one of the most productive, undeveloped and least polluted estuarine systems in the Northern Hemisphere with over 60% of the locals earning their living from the fishing industry. Apalachicola and the National Estuarine Research Reserve have protected the Bay from development to maintain its traditional way of life.  In fact, it's the last place in the U.S. where wild oysters are harvested from small boats using oyster tongs.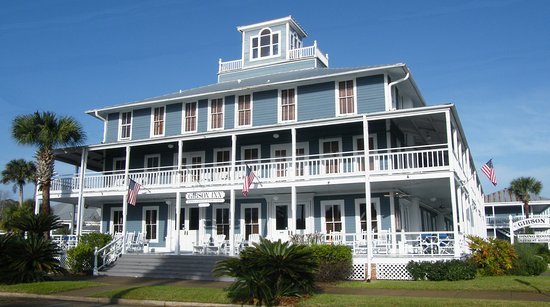 We stayed at the Gibson Inn, a Victorian-style lodge built in 1907 during the heyday of Apalachicola's shipping and lumber industry.  Lovely wrap-around porches with bay views and comfy rocking chairs adorn the Inn.  Guests enjoy happy hour on the lovely verandah, reminiscent of days gone by.
With a population of less than 3,000,  Apalach(icola) is low-key and peaceful.  But the pace picks up during the annual November Florida Seafood Festival attracting crowds from all over. Oyster eating and shucking contests keep everyone in the spirit followed by a festive parade and the "Blessing of the Fleet" for shrimping, oystering and fishing vessels.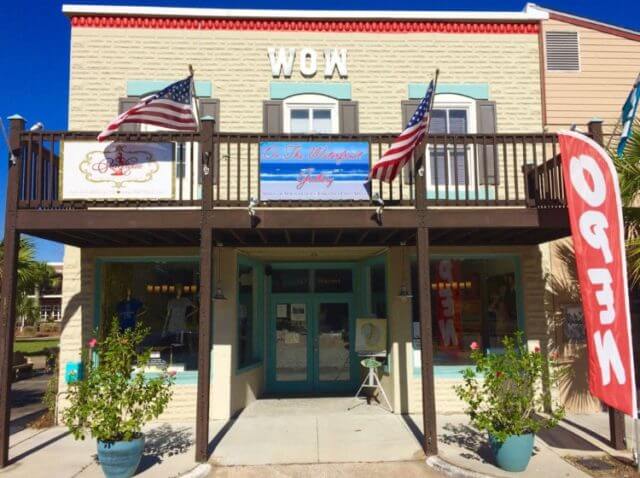 We were told that almost every restaurant in town has good food. Relaying the sentiments of a friendly fellow we sat near while consuming vast amounts of oysters," Apalach restaurants have to be good.  People come here to eat and that includes us locals."  We ate at the Up the Creek Raw Bar and Papa Joe's Oyster Bar on Market Street, a local favorite.  Both excellent. We heard the Owl Cafe was excellent, too.  While dining in Apalach, local oyster harvesters and shrimpers discuss the day's catch creating a very friendly vibe. Neighboring towns of Eastpoint and Carabelle also have the same fishy feel and fresh seafood eateries.
We have to mention a favorite "find" called the Tin Shed.  Located on Water Street, it has a huge collection of funky, nautical antiques and collectibles.  Buoys, ship wheels, shells, fishing nets, crab traps … a real treat. If you love nautical stuff, this is your nirvana.
For the authentic Florida traveler, don't miss Apalach.  Henceforth, "Eat More Seafood" will be your motto.
---