Authentic Florida Books for Summer Chilling
Head to the beach with a few Florida books for summer chilling that include tales of old Florida, an adventurous young Florida boy in the 1940's, an eco guide to the Everglades and Florida Keys, ideas for Florida landscaping, retro tourism art and Florida's bike & walking trails.
Summertime is a great time to find a beach, open a book, and just relax.
Try these six Florida books to kick off your summer. They include tales of old Florida, an endearing story of an adventurous young boy growing in Florida during the 1940's, a look into the state's tourism art, an eco guide to the Everglades and Florida Keys, a practical approach to Florida landscaping and finally some new Florida bike & walking trails. Five are non-fiction but are written in an enjoyable story-like way, and the sixth is fiction that reflects a special time in Florida's past.
So, grab a book or two and enjoy a summer of authentic Florida reading: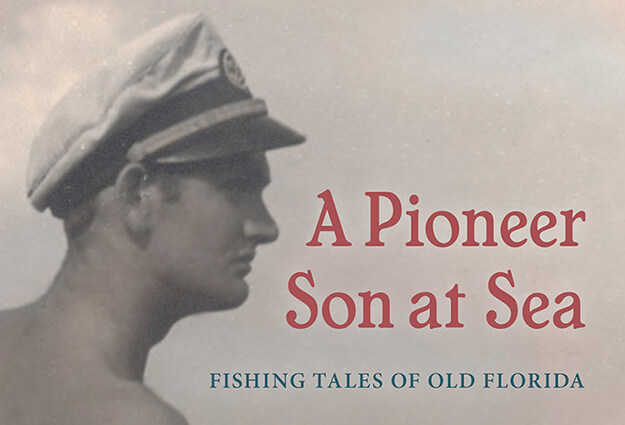 Long before tourism dominated Florida's coastline, the state was home to dozens of commercial fisheries populated by ethnically diverse communities of rugged individuals who made their living from the sea.
In A Pioneer Son at Sea, Gilbert Voss, a celebrated marine biologist, recounts his early days of fishing on both coasts of the peninsula during the Great Depression and World War II. Here are vanished scenes from old Florida, almost unimaginable to modern residents of the state: gill-netting for mackerel off Jupiter, the early days of charter boat fishing for sailfish out of Stuart and Boynton, the snapper fleet at Carrabelle, sponge-diving at Tarpon Springs, the oyster fishery at Crystal River, and mullet fishing from airboats at Flamingo.
Oversized personalities inhabit these pages, including Voss's brothers, who were themselves seminal figures in the early days of Florida big-game fishing. Voss's anecdotes feature Crackers, rumrunners, murderers, Conchs, wealthy industrialists, now-legendary charter boatmen, Greek spongers, and Cuban vivero captains. These stories are not just spirited portraits of fishermen from a bygone era, they are also remarkable tales of the formative years in the life of a scientist and conservationist who later worked tirelessly to preserve our dwindling marine resources.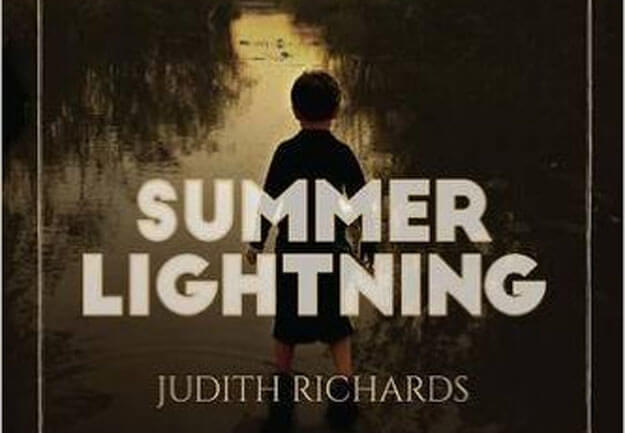 Summer Lightning is set near the Everglades months before the Pearl Harbor attack. The main character, six-year old Terrill Calder, is more interested in learning from the Florida wilds than the routines of elementary school. So he tells his friend LuBelle, her grandmother Eunice, and their friend, Mr. Jackson Cole McCree, that he has no family and is free to roam all day. Terrell's father, Gerald, a manager of a federal farm workers' camp, and his wife, Mickey, who is expecting a baby, cannot ignore the fact that in spite of their efforts to deliver a clean and well-dressed son to school each morning, they find a dirty, damp youngster who returns home around dark most evenings.
The plot centers on Terrell's relationship with Mr. McCree, a well-meaning, rustic 83- year old man who lives off the land and teaches Terrell to catch fish with his bare hands and manage poisonous snakes. Terrell's truancy lands everyone in court for a judge to decide how to manage this wild, adventurous little boy and the old man who is his best friend. The novel reveals Florida's racial and environmental history in the early 1940's. Summer Lightning has been in print since 1978, and read in 17 languages.
Joyce Sparrow* writes "Florida Reads" the book review column for the Florida Library Association's publication, Florida Libraries. She also publishes book reviews in Library Journal. Contact Joyce at ReadFlorida@gmail.com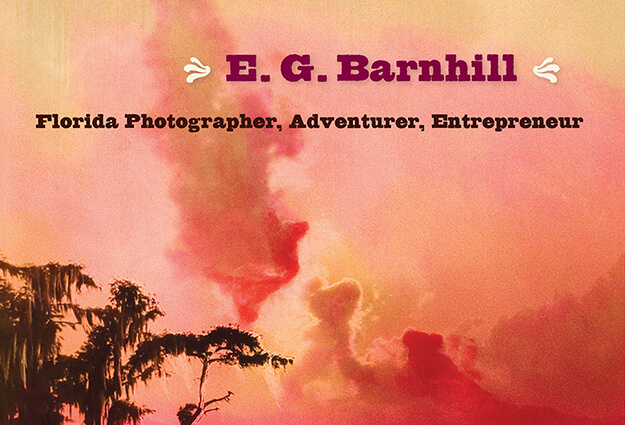 In the age of railroads and steamships, of frontier Florida and the tourism boom of the early 1900s, photographer E. G. Barnhill set up shop in the young city of St. Petersburg. He pioneered a popular new type of tourist art, colorizing black-and-white snapshots taken by himself and his customers. He sold many of his hand-colored photographs as postcards or home décor.
Barnhill applied watercolors to black-and-white prints according to his own sense of light and palette and his interpretation of consumer demand. Visitors wanted one-of-a-kind works of art to help them remember the experience of Florida. Unlike other colorists of the time whose landscapes were airbrushed to appear dreamy and ethereal, Barnhill captured the state's clear, brisk colors with richness and intensity. He pushed aside conventions by using matte instead of glossy print paper to soak up colors better, and with radical experiments in gold toning and uranium dyes, which created unearthly hues.
Filled with vibrant images of Barnhill's unique creations, a fascinating mix of photographic realism and individual artistic vision, this book reveals both the Florida that was and the Florida that tourists wanted to believe in.
Color your own Florida landscape with these Barnhill-style postcards!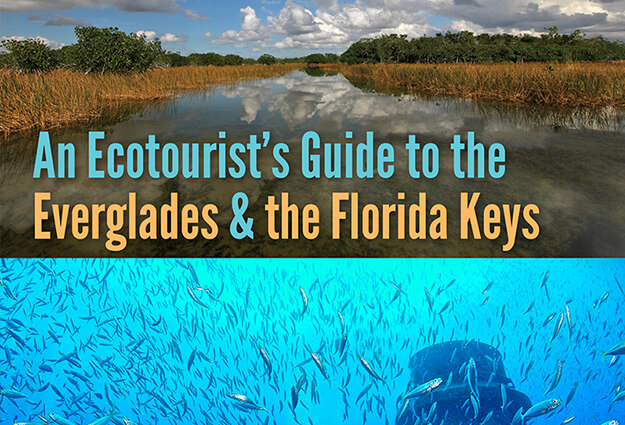 Packed with adventure and a local's expert advice, this guide is essential reading for a fun-filled trip through the world's most famous wetland, the Everglades, and the spectacular marine environment of the 130-mile island chain formed by the Florida Keys.
From the Ten Thousand Islands to Big Cypress, the Everglades, and the Florida Keys, Robert Silk stops in alluring locales, such as a mysterious Coral Castle in the Redland/Homestead area, and the exceptional waterside campgrounds of Biscayne National Park. Silk's tour of the region even features an eerie Cold War-era missile base deep in Everglades National Park. Awe-inspiring treks on boardwalks, paddles through mangroves, dives to imperiled reefs, a ride on the famous African Queen boat from the eponymous Bogart and Hepburn movie, and a sampling of the scenic and quirky attraction of Key West, complete Silk's journey.
Along the way, the reader will learn about local history and culture and discover some of the eclectic, locally owned restaurants, watering holes, and attractions that possess charming Old Florida character.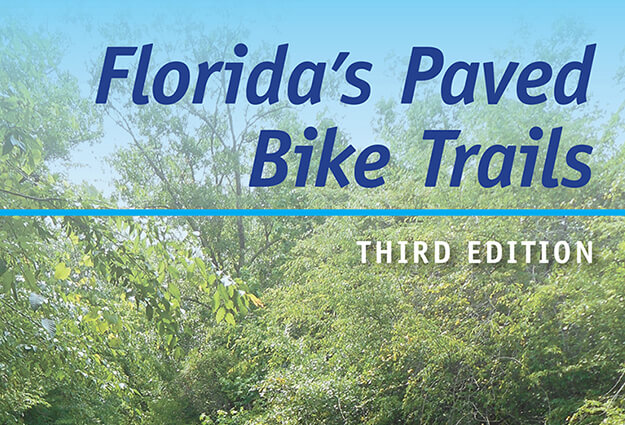 Since the release of the first edition of Florida's Paved Bike Trails in 2002, the Sunshine State has added more than 200 miles of multiuse asphalt and concrete paths. This updated edition of the best-selling guide to bicycling in Florida adds twenty-three new trails to an already impressive roster, offering cyclists–as well as rollerbladers, joggers, and walkers–vital details on over sixty trails across Florida. From where to find parking, water, restrooms, and benches, to how to reach nearby beaches, restaurants, museums, and other attractions, the authors expertly guide readers through Florida's beautiful terrain.
Authors Jeff Kunerth and Gretchen Kunerth have together bicycled thousands of miles in Florida and Georgia since the early 1980s.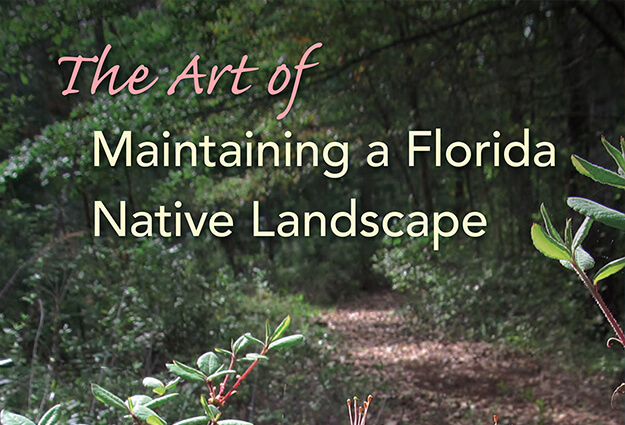 The standard dream home garden–the kind splashed across magazine covers–typically features emerald lawns and manicured flowerbeds. But most gardeners soon discover that those picture-perfect landscapes require hard work, persistent watering and fertilizing, and plenty of pesticides. More and more homeowners are freeing themselves from this burdensome lawn maintenance by turning to native plants.
In this easy-to-read, practical, and honest approach to native plant landscaping, botanist and experienced gardener Ginny Stibolt shares techniques for living with a native Florida landscape, along with personal lessons learned over the years. She encourages readers with a simple upkeep schedule that is much more flexible than traditional suburban landscaping. She talks about the many ecological rewards and covers the basics of gardening before delving into the removal of invasive and other unwanted plants, plant selection, planting methods, propagation, as well as the creation of manageable edges, meadows, groves, and wet sites.
This is a must-read for novices and advanced gardeners alike. Stibolt's advice can be applied to small yards or large community properties. With just a little bit of effort and a reimagining of the ideal, gardeners can spend less time watering and weeding and more time enjoying their handiwork. And Mother Nature will thank them, too!
To receive Authentic Florida's free ENEWs, featuring travel and living updates, delivered weekly, sign up on the home page Authentic Florida, voted Blog of the Year and Best Travel Blog at the Orlando Sunshine Awards.
*In accordance with FTC guidelines regarding endorsements and testimonials, the book reviewed by Joyce Sparrow on Authentic Florida is provided at no cost and this website does not receive compensation for her reviews.
---
Comments are closed.