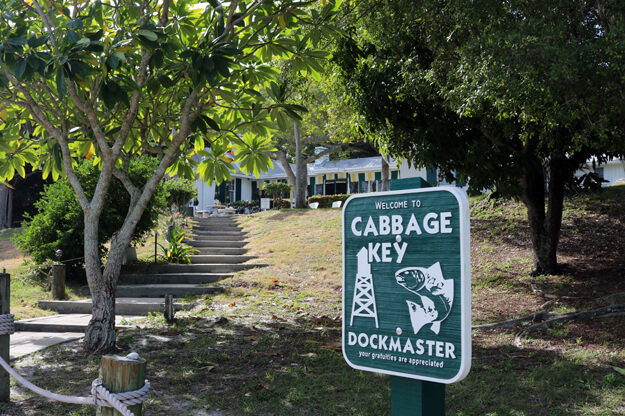 Climb aboard the best-ever Authentic Florida Girl's Trip, 30 minutes from Ft. Myers that includes an old Florida island, a painting party, an eco-nature tour topped by a world-class beach and shelling adventure.
NOTE: The Authentic Florida team did this trip before COVID-19 hit, but we checked to make sure all of these activities/places were still open for those of you comfortable venturing out now or want to plan a gal's getaway in the future.

Cayo Costa Island
Are you in?
This "Authentic Florida" experience will slow your pace to island time, fill your lungs with fresh salty air as you delightfully soak in the sunshine. Enjoy a pristine beach that will refresh the soul and tasty seafood that will nourish your body – all in one Florida Girl's trip.
If all of this sounds appealing, this trip is for you.
It starts on Matlacha, a tiny and colorful island that is the gateway to Pine Island on Florida's southwest coast, thirty minutes from Ft. Myers. From there you and your pals will travel by boat to the legendary island of Cabbage Key where you will stay overnight. Next, take a private trip to one of Florida's best beaches and shelling islands, Cayo Costa. And that's not all. Add some shopping, a nature tour, and a tangerine-colored sunset to the mix and you'll have a weekend that will be remembered forever.
So here's your task: Organize a group of like-minded friends who are adventurous and enjoy the outdoors – and want to experience Florida – beyond the ordinary. Just be sure everyone is willing to follow CDC Guidelines. 
Get everyone involved in the planning by dividing up the activities – the driving, the reservations, even the libations. Follow this simple plan and get ready for major fun.
The following is a snapshot of the Florida Girl's Trip weekend Itinerary to help with your planning:
And here's some more detail regarding your Florida Girl's Trip adventure:
 
Matlacha Island is the gateway to Pine Island, 30 minutes from Ft. Myers
Pine Island, Where "old Florida" Rules

Leoma Lovegrove Gallery, Matlacha
Pine Island is remote by modern standards, but not too remote because it is accessible by car and sustains its "old" Florida vibe. The doorway to Pine Island is Matlacha (Mat-la-shay) Island, a one-mile historic fishing village, fringed with an array of motels and cottages, shops, restaurants, and unique, offbeat art galleries – making it the ideal place to begin your Florida Girl's Trip weekend.
Get Inspired at the Lovegrove Gallery & Gardens

Leoma Lovegrove Gallery
Your first morning stop in Matlacha is the Lovegrove Gallery & Gardens. Once inside, the signs read "All you need Is love" and it is clearly evident here, where the work of Florida artist Leoma Lovegrove is on display. She fell in love with Matlacha more than 20 years ago creating a gallery reminiscent of a 1960's Love Fest splashed with bright, tropical, psychedelic colors – indoors and out.
Lovegrove's Florida artwork is a full panorama of themes that include boats, sunsets, wildlife, palm trees, and flowers. Outdoors in her garden, trees with trunks painted, stand amongst Florida relics including boats, crab traps, and mango trees. Guests can relax in the garden or under a pergola overlooking a canal and the Beatles "Fab Four" stage. You'll likely become inspired by Leoma's creative mission and brave new-world approach.
 
Leoma Lovegrove Gallery & Gardens
Over the years, Lovegrove has risen to celebrity status through her collaboration with Beall's Department Store where her vibrant designs are showcased on clothes, suitcases, jewelry, and handbags.

Leoma Lovegrove demonstrates the art of painting coconuts
To really crank up the fun, enjoy an outdoor painting party by unleashing your creativity and making your own Florida art. Become an artist for the day, no matter your level of talent, and create your own masterpiece using a Leoma Lovegrove theme. Classes are scheduled for 11 am and available for sign up here through the website Vino's Picasso. (This is seasonal and it is wise to book well in advance.)
Back Bay Eco Tour with Captain Jack
 
Captain Jack Boat Tours for an eco-adventure
Next, board a pontoon boat from the Lovegrove Gallery dock by hopping on deck with Captain Jack Boat Tours. Cruise the back bay of Matlacha, under the famous "Fishingnest Bridge," where anglers fish for a prized local catch, then cruise by rustic fishing boats into the aquatic preserve. You'll likely see ospreys, bald eagles, manatees, dolphins, and birds feeding on sandbars. Captain Jack shares historical and ecological highlights, with information on the mangrove, the prolific coastal trees that create a nursery for marine life.
Go Local at Bert's Bar & Grill

Bert's Bar & Grill, Matlacha
Following the tour, Captain Jack will drop you off at the local waterfront favorite, Bert's Bar & Grill, for a lunch of fresh seafood. Dine on the fresh catch, stone crab, or shrimp. Afterward, walk back over the bridge to your car, while perusing the gift shops and island boutiques along the way.
Island Time on Cabbage Key



Cabbage Key, accessible by boat or island taxi
Next, continue your island-hopping adventure, but this time there is one small detail, you have to get there by boat. No problem. Just drive to the Pineland Marina on Pine Island and board the Island Girl Charters water taxi service to Cabbage Key, a 15-minute trip.

Cabbage Key Restaurant & Inn
Cabbage Key is a laid-back paradise made famous when tales circulated about a time Jimmy Buffett visited and met the perfect cheeseburger, a piano, and a cold beer after a day of awesome fishing. This is also an "old Florida" island where the inspired rocker reportedly wrote the famous song "Cheeseburger in Paradise."

Cabbage Key offers a range of accommodations with an inn, cottages, and homes
There are a variety of choices for accommodations that include rooms at the Inn, old cottages, or homes. The feeling is relaxing, intimate, and away from it all. The Cabbage Key Inn and Restaurant were originally built in 1929 by the son of mystery writer and journalist Mary Roberts Rinehart. The Inn and restaurant sit high on a Calusa Indian shell mound surrounded by Royal Poinciana trees. Boaters come and go throughout the day to enjoy casual dining on the patio or inside where more than 70,000 dollar bills cover the ceilings and walls. The tradition started years ago when a commercial fisherman, flush with cash, taped a few bills to the wall, ensuring he would have enough money to return for more libations. Famous celebrities are reported to have tacked their dollars such as John F. Kennedy, Ernest Hemingway, and Jimmy Carter.

The Doll House, Cabbage Key
By evening, after the boaters retreat, the island is quiet. Dusk turns to dark, stars sparkle overhead, and gentle island breezes float through the trees. This island outback certainly channels the flavor of Florida's past. Be on the lookout for the Night Blooming Cereus, a spindly, spiny cactus that wraps around trees and bears spectacular large buds that open at night, yielding a heavenly fragrance.
Beach and Shelling Heaven Awaits on Cayo Costa island



Captain Brian and gals off Cayo Costa Island



Wake up to a beach adventure and shelling day on Cayo Costa Island State Park with Captain Brian Haloway. Captain Brian will pick you up at the Cabbage Key dock and transport your party to a pristine beach. Located west of Cabbage Key, this is one of the most beautiful barrier islands in all of Florida and a rare find – it remains undeveloped; there's not a condominium in sight. Please note, Captain Brian also now offers socially distanced private boat tours due to COVID-19.
 
Captain Brian gives tips for the shelling adventure, Cayo Costa
Captain Brian, a naturalist and shelling expert, will transport you to the south end of Cayo Costa where the shells are plentiful as the island scene is set with storm-ravaged trees and driftwood creating a breathtaking vista perfect for some awesome photography.

Cayo Costa Island's south end is filled with driftwood
While nearby Sanibel Island gets all the hype and attention for shelling, avid shellers love this spot for sifting through mounds of shells brought in by the latest tide. Be prepared to be awestruck by the nearly blinding beauty of a wide-open pure white beach set against shimmering blue-green Gulf waters and deep blue sky. More than six miles of sparkling beaches rim the island making it perfect for a refreshing dip in the Gulf or just a relaxed stroll on the beach. You will likely also see pods of dolphins in pursuit of baitfish on your Florida Girl's Trip.
 
Cayo Costa Island State Park is one of the best islands for shelling in Florida
After this beach day, you will be returned to Cabbage Key to sift through your shelling loot or post "selfies" taken during this adventure. Now is the time to lounge in a hammock, read a book on the dock, have a cocktail, and chill.
 
Cabbage Key Restaurant 
For your Florida Girl's Trip dinner, the Cabbage Key Restaurant, situated indoors on the screened-in porch, serves up a full menu with seafood and appetizers as the specialty. Be sure to try the fresh stone crabs or the fresh catch. Still, most can't resist the Cheeseburger in Paradise that easily lives up to its reputation.
And what a place to enjoy the glow of the sunset! Pink and orange hues also light up the sky as the setting sun drops behind the silhouette of distant mangrove islands.
In the morning sleep in or wake up with the sunrise and have breakfast on the porch or a nearby dock and enjoy the stillness. Or listen to the subtle sounds that fill the air such as the calls of an osprey soaring above.
 
Cabbage Key old water tower
Then check out the island. Kayaks are also available, and there are nature trails for hiking. Some guests also choose to climb the old water tower (on top sits a huge osprey nest) and get a great view.
Soon it's time to pack your bags for the boat trip home and say goodbye to serenity, but there's one more treat in store.
And one more thing

Calusa Indians inhabited Pine Island 12,000 years ago, Bailey Shell Museum

After returning to Pine Island aboard the island taxi, you might also want to experience some fascinating history at an archeological site of the Calusa Indian, descendants of the Paleo-Indians who inhabited the island approximately 12,000 years ago leaving huge shell mounds and evidence of its past civilization. Situated close to the Marina, the Randall Research Center provides a self-guided tour to experience the cultural home of the Calusa tribe, also known as the "shell people."
 
Cayo Costa Island State Park
After your Florida Girl's Trip weekend, this will be a destination you'll remember. Certainly, you'll want to bring family, or maybe a romantic weekend away with a loved one, and of course begin planning next year's gal pal weekend to this paradise where "old Florida" still rules.
Learn more about Cayo Costa and more fabulous Authentic Florida beaches here!
Check out Authentic, Artsy & Ageless: The Pine Island Communities

AuthenticFlorida.com was named Best Travel Blog two-times at the Florida Sunshine Awards.
To receive Authentic Florida's free weekly ENEWs, sign up on our Authentic Florida home page.
To inquire about partnerships/advertising, please contact info@authenticflorida.com 
Proud Member of: 

---
Comments are closed.