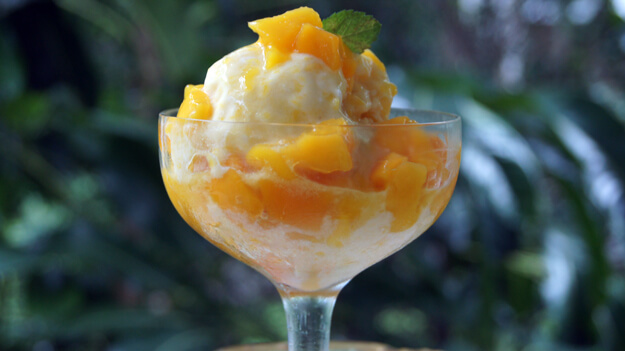 July 21st is National Ice Cream Day!
Florida mangos are in season and Authentic Florida's fresh mango ice cream recipe is the perfect dessert to help you cool down. Try this fresh, delicious, tropical, and refreshing dessert that does not require an ice cream machine!
The distinctive mango flavor combined with coconut milk adds a unique flavor. It's ideal with a light, fresh Florida dinner. Consider making it the day before you serve it, then, by freezing it overnight, you'll have perfect ice cream the next day.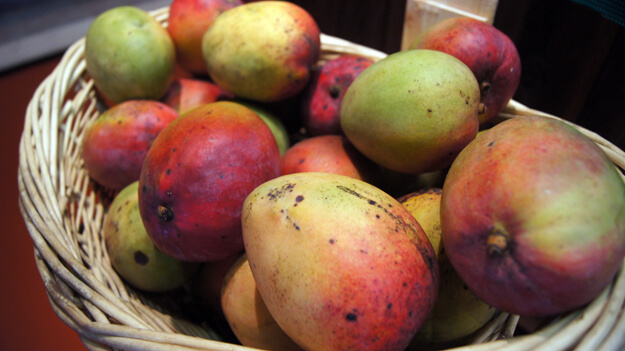 Ingredients for Authentic Florida's Mango Ice Cream Recipe
2 1/2 cups of cubed mangos (about 3 ripe medium-sized mangos)
1/3 + 3/4 cup of granulated sugar, plus extra if needed
2 1/2 Tablespoons of lime juice (1-2 limes)
1 ¾ cups of Half & Half cream
1 ¼ cups of coconut milk (1 can found in the Asian section of a grocery store)
6-8 fresh mint leaves for garnish (optional)
1 ice cream maker (optional)
Makes approximately 1 ½ gallons of ice cream.
Directions 
Peel the mangos and cut into small cubes. (You'll be cutting around a large seed.) In a medium bowl combine the cubed mango with 1/3 cup of sugar, cover, and marinate in the refrigerator for one hour (or longer if you have the time).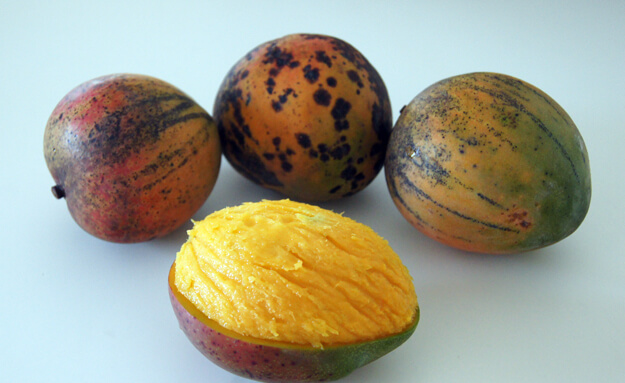 Next, pour the contents from the refrigerated mangoes (including the juice) in a saucepan over medium-low heat for five minutes, stirring occasionally. Remove and cool. Note: if you have leftover mango (more than the 2 ½ cups), keep the mixture refrigerated to place over the finished ice cream.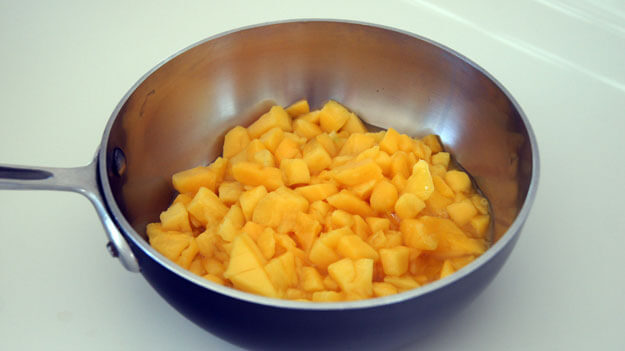 In a blender or food processor, puree the mango mixture.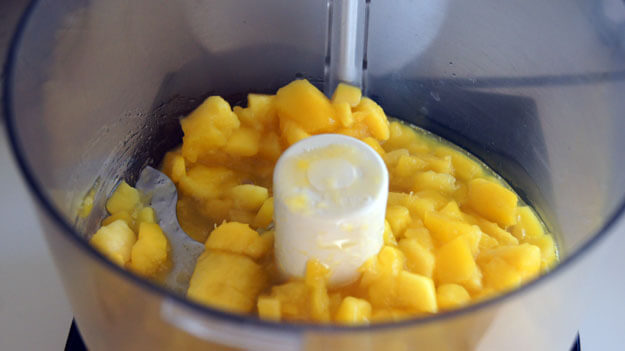 Next, add the lime juice and process again. Cover and chill for an hour.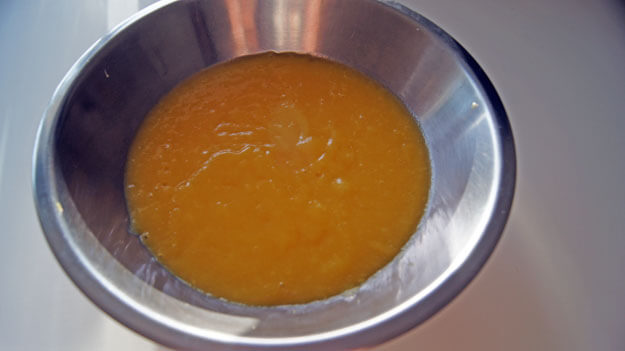 In a large bowl, combine the Half & Half and the coconut milk with the remaining 3/4 cup sugar, stirring to dissolve the sugar.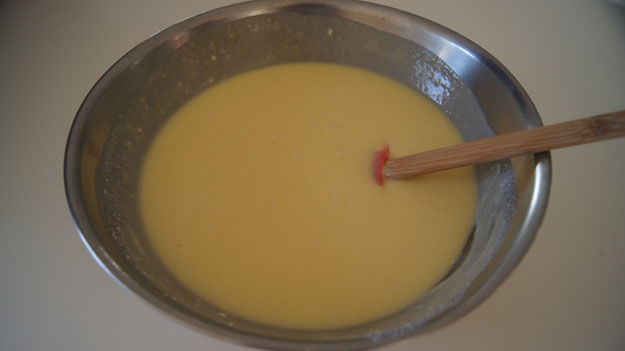 Gently stir in the pureed mango. Taste test the mixture to decide whether it's sweet enough and if not add 1-2 tablespoons of sugar. From this point, pour into a plastic container, cover with a tight lid, and chill in the freezer, stirring occasionally until hardened. If you have an ice cream maker, following the recommended directions.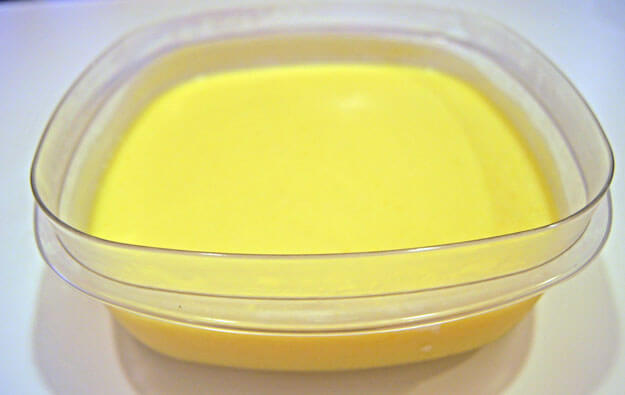 Remove from the freezer 15 minutes before serving. Top with some mint and fresh-cut mangos. Enjoy!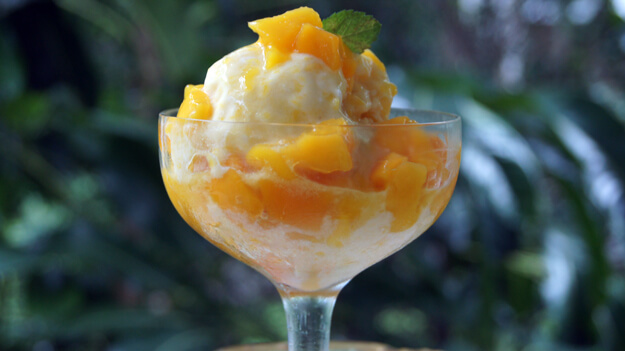 AuthenticFlorida.com was named Best Travel Blog two-times at the Florida Sunshine Awards.
To receive Authentic Florida's free weekly ENEWs, sign up on our Authentic Florida home page.
To inquire about partnerships/advertising, please contact info@authenticflorida.com 
Proud Member of: 

---