Authentic Florida provides tips for beaches, restaurants and accommodations while visiting Siesta Key, a southwest Florida barrier island off the coast of Sarasota, renown for its white powdery quartz sand.
The sugary white powder sand, the calm and temperate Gulf of Mexico and gentle breezes ruffling through nearby palm fronds will certainly soothe the savage beast, and even the stressed vacationer in search of island relaxation.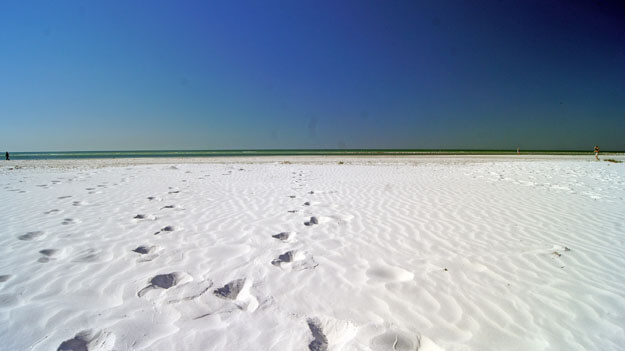 Siesta Key's powder white sand
There's a lot to love about Siesta Key but the "beach sand" is one of the highlights. Powdery white, with a fine texture, it's both cool and soft under your bare feet as you walk along the water's edge. Gulls swoop, pelicans glide and sandpipers play tag with each wave. Look off shore and you're likely to see a pod of dolphins swimming and playing in the sparkling aqua water.
Idyllic, isn't it? And that's why Siesta Key's beach was also voted #1 by coastal expert Dr. Stephen Leatherman, known as "Dr. Beach" when he added this destination to an elite list of "best beaches" anywhere.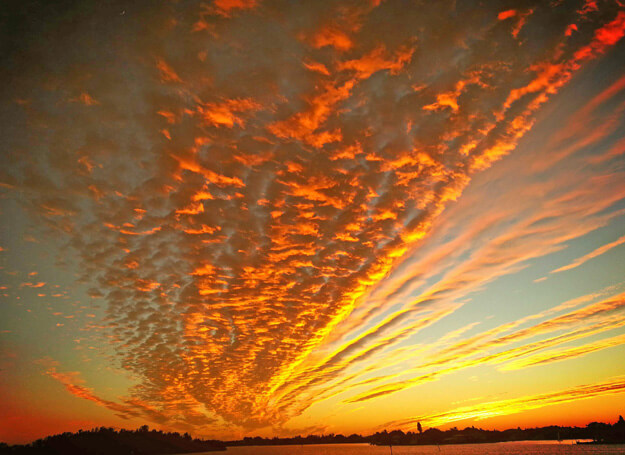 A Siesta Key sunset
Fortunate to be born and raised on Siesta Key, I actually have some knowledge of the area and have been forever spoiled by the contrast of the white sand, turquoise Gulf of Mexico and pink-tangerine sunsets.
My bohemian parents loved the beach and cherished island living. They sought views of the Gulf of Mexico and found that by renting small cottages near the beach they could afford to have the view every day. Family time for us was not traveling to a theme park, or even going to the mainland; it was a walk on the beach followed by a swim in the Gulf.  No complaints from this Florida gal.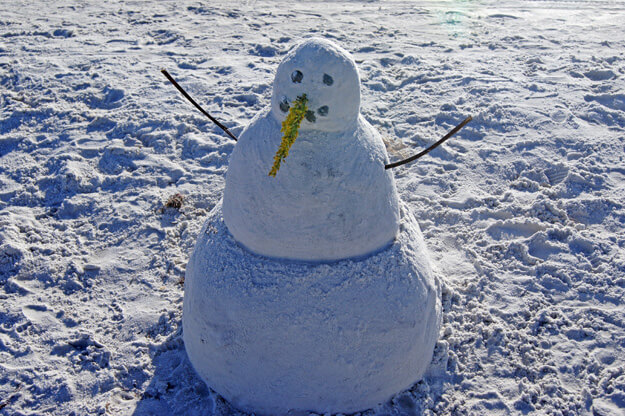 Siesta Key sandman
As a child, I roamed every inch of the key and have always enjoyed my home from an authentic perspective. For me, now, my idyllic vacation is going back to my roots and staying in a classic cottage or bungalow, dining on fresh seafood while discovering "real Florida" and a "special" (if not secret) place to watch the sunset.
But is it possible to find authentic Siesta Key, now home to mega mansions, beach condos and auspicious wealth? My answer is: Know where to go.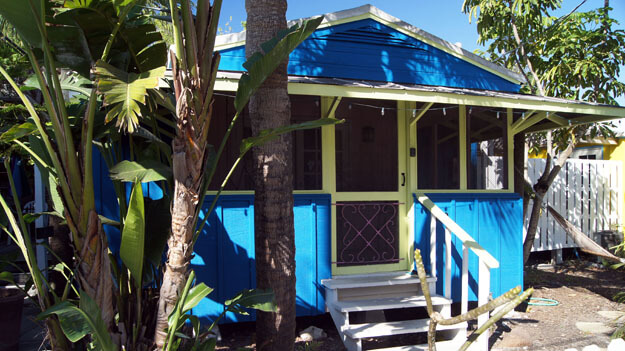 Siesta Key Beach Palms
So, here's a little help for your next "authentic" Siesta Key vacation.
Enjoying authentic Siesta Key would include a departure from the standard high-rise condominium, leaving behind the fast food (or not so good food) meal, and passing by the parking at crowded beach lots. It's time to find the real deal.
First, some geographical perspective, the eight-mile long island is connected to the mainland by two drawbridges, on the north end and one mid-island. The north bridge connects you to downtown Sarasota, while the south bridge will connect you to south Sarasota and Venice.  Near the north end is Siesta Village, a quaint area with restaurants, bars and shops. To the south end is Siesta Village South, a slightly smaller version of the north end village. Siesta's Public Beach is located between the two bridges mid-way on the island and the beach stretches a few miles north and south in either direction.
The Beaches

Siesta Key Public Beach

The Siesta Key Public Beach is popular if you don't mind the parking and crowds. Early morning is the key to secure your space. There are plenty of amenities (beach volleyball, picnic areas) including a beach pavilion. Sunday evenings, you may even want to catch Siesta's sunset ritual, the "drum-circle" featuring drummers and dancers.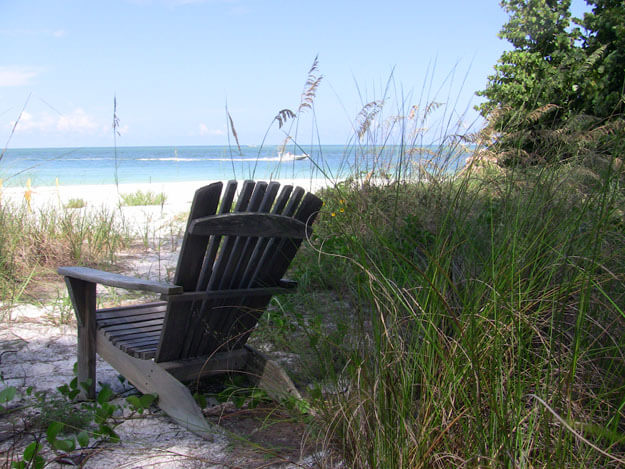 Siesta Key beach
There are 13 public accesses to Siesta Beach, some with limited parking, but again, the early bird gets the parking. I also like the beach off the Terrace (or Access #5), at the south end of Siesta Village or any of the accesses (#2-10) heading south towards the public beach.  Most have nice wide beaches and are perfect for a sunset view.

Siesta Key Crescent Beach
Because of its shape, the portion of the beach to the south of the main parking lot is called Crescent Beach – it's an enjoyable 2-mile stroll from the public beach. As you reach the end of the actual beach, a sea wall will stop your stroll, but I recommend climbing around the seawall and walking along Point of Rocks, a collection of old, flattened boulders that have little tidal pools carved out from the waves. Loads of shells have amassed on the beach and it's a fun walk with kids. Just be careful, the wet areas can be slippery.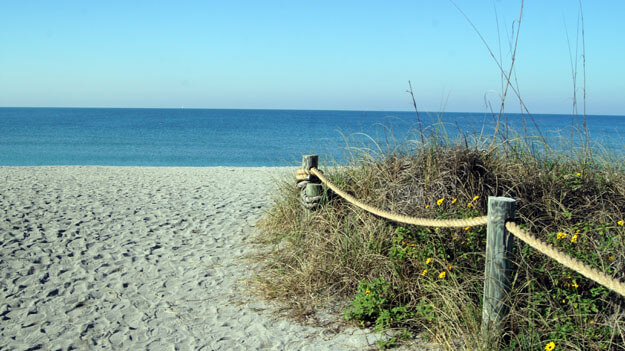 Siesta Key Turtle Beach
At the far south end of the Key is Turtle Beach – also a favorite. It's less crowded, and while the sand is not quite as white or fine like the public beach, it's a lovely place to picnic and watch the sunset. There are nearby facilities and a nice lagoon on the bay side where you can launch a boat, kayak or paddleboard. Manatees are often spotted in the canal.  A nearby preserve in and around the mangroves is excellent for kayaking, especially on full moon evenings.  Several outfitters on the island can supply kayaks, bikes and beach toys.
Accommodations
For laid-back and charming accommodations with a slice of "real" Florida, I often go with older, charming, often renovated motel-like accommodations. Here are a few:
South Siesta Key
Crescent Towers  – Don't let the name fool you. The only towers you'll see here are those on the sand castle you build on the 300 feet of beachfront. This is an older, low-rise motel (with apartments) directly on the beach located near Point of Rocks at the south end of Crescent Beach. I have stayed there many times and have always enjoyed it.
Tropical Beach Resorts – this is a collection of really cute, classic old motels that have been updated. Most are within walking distance of the beach. 
Siesta Royale – Another classic on the beach, just north of the south bridge. It resembles a 1960s postcard but is well kept and lovely. 
Turtle Beach Campground  – the only place you can camp on Siesta Key. Small and popular so reservations are a must (especially during the winter season). 
North Siesta Key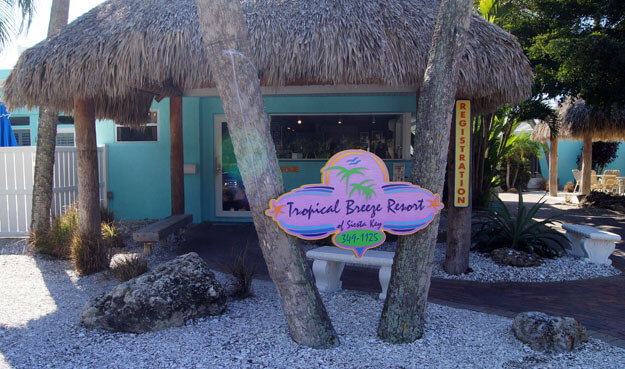 Tropical Breeze Resorts – this is a collection of homes that have been purchased within the same neighborhood, but well designed to look like a resort. The accommodations are classically restored and within walking distance to Siesta Village and the beach. 
Beach Palms – These are cute vintage bungalows, almost considered Siesta Key rustic, if there's such a thing. Walking distance to the Village. 
Food
There are many restaurants on the key and you'll certainly find your favorite. Here are a few that stand out for me:
My favorite place for seafood (the authentic Florida food) is off the island, called Walt's Seafood Restaurant and Market (you can buy it fresh too) located on the Tamiami Trail (U.S. 41) not far from Siesta Key.
For purchasing fresh fish or a casual lunch, try the Big Water Fish Market on the south end of Siesta Key.
My favorite Siesta Key restaurant for a grouper sandwich, a Gulf coast favorite, is The Old Salty Dog, on the north end of Siesta Village.

Siesta Key Village
Personally, my favorite restaurant for Key Lime Pie, is The Hub in Siesta Village, but Key Lime Pie is a dessert staple around here and you could have so much fun trying and comparing the many offerings. 
If you want to take a picnic lunch to the beach, try Anna's Deli on the south end. It's been there for years and I highly recommend the surfer sandwich. 
For fine dining, try Ophelia's Restaurant, both for the food and especially the view, located on the south end. You can eat outdoors. 
And if you need to look good for that dinner, try the Key Spa & Salon.

John & Mable Ringling Home, Ca' d'Zan
One more note, while visiting Siesta Key, check out Sarasota.  There's a lot to see and do and it's considered one of the more beautiful towns in Florida. It's also a cultural mecca for those who love the arts including opera, orchestra, ballet and theatre. Once the winter home for the Ringling Brothers Barnum and Bailey Circus, many circus stars made Sarasota their home. The John & Mable Ringling Museum and adjacent circus museum are both popular stops for visitors. And two circuses – Sarasota Sailor Circus and Circus Sarasota keep the circus heritage alive. Also, a local favorite, especially for children, is the Mote Marine Laboratory & Aquarium, which is a great way to learn about and enjoy "close encounters" with our Florida marine life.

Circus Sarasota
To receive Authentic Florida's free ENEWs, featuring travel and living updates, delivered weekly, sign up on the home page: Authentic Florida.
---
If You Go
For more information and travel tips while in Sarasota and Siesta Key: