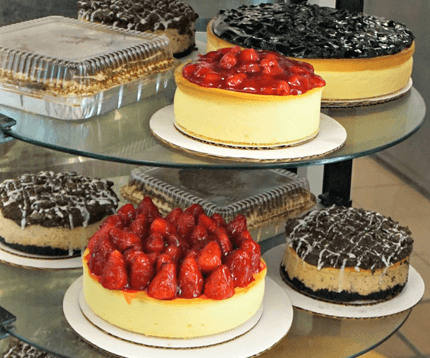 July 30th is National Cheesecake Day!
Happy National Cheesecake Day! Did you know that cheesecake comes from ancient Greece? It was created as a recipe to serve to athletes by Greek physician Aegimus! Check out our list of the best places to get authentic cheesecake in Florida, and remember as you enjoy your slice that you're also eating the food of athletes!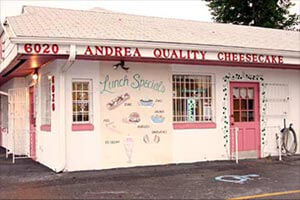 First on our list of the best cheesecakes in Florida is Andrea Quality Cheesecake. Andrea of Andrea Quality Cheesecake has always had a passion for baking and creating beautiful desserts ever since she was young. It was a childhood dream for her to own a bakery, and in 1983 her Dad gave her the idea that Orlando also needed an amazing cheesecake place! In the cafe, Andrea features over 20 varieties of cheesecake, all baked fresh daily with over 50 varieties on the special request menu! Stop in for lunch to enjoy a complimentary mini cheesecake with every entree!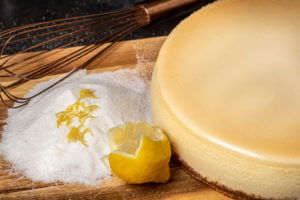 Tom and Cindy Bassano serve Safety Harbor serve the 2nd best cheesecake in Florida at Bassano Cheesecake. Why the second you may ask? Because "you don't disrespect your mother, capisce?" After taste-testing Tom's Aunt Clara's family recipe on friends and family, they created a delicious cheesecake that they delivered to a local deli. By the time they got home, the phone had already rung and they had their first order! They now have over 20 flavors at their store on Main Street in Safety Harbor!
Chrisoula of Chrisoula's Cheesecake Shoppe grew up learning from her father Spero Athanasios who was a chef/owner of numerous restaurants. Writings of the first-ever cheesecakes were created on the Greek Island of Samos, where Chrisoula's father Spero is also from! In 2005 she started to make cheesecakes for her family's restaurant in downtown Pensacola, Cafe 22 and it's been a hit ever since! Chrisoula and her husband Tony opened their first store in 2007, and currently have a storefront at downtown Pensacola.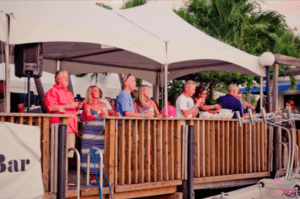 With expansive, uninterrupted views of Fort Lauderdale's intercoastal waterways, Coconuts in Fort Lauderdale is a beautiful dining destination where you can also watch the boats cruise by. If you prefer to travel by boat, you can even raft it at their dock! Chef Luc Limage creates a delicious coconut cheesecake, which has rave reviews and is a must-try!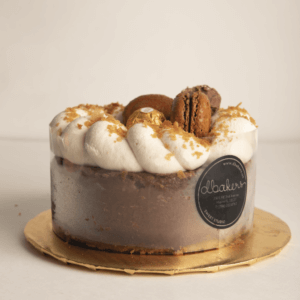 Dbakers Sweet Studio in Miami is family-owned by twins Christian and Giancarlo Guevara who pride themselves on creating a workplace where people can be creative, colorful, and where everybody goes to work and also have fun! Once business started booming, they added their award-winning cake artist cousin, Katherine Van Der Biest to the team and opened their first store in Midtown Miami!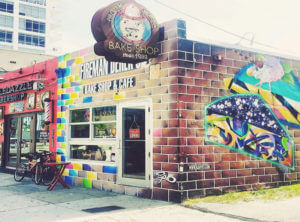 Fireman Derek's Bake Shop & Cafe serves not only delicious cheesecake but pies, cakes, cookies, empanadas, brownies, bars, bread puddings, coffee, and more with over 50 flavors! They sell everything as individual servings, by the slice, or as a whole cake, pie, or cheesecake for special occasions! All of the recipes are Fireman Derek's originals that are tested and approved by actual firefighters!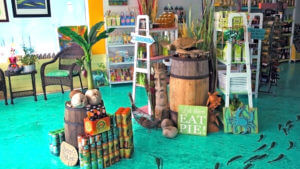 The Florida Key Lime Pie Company in Cocoa Beach is an amazing shopping destination for both locals and tourists alike! Located right next to the famous Ron Jon Surf Shop, The Florida Key Lime Pie Company is also one of the newest attractions and on the list of "Most Fun Things to do in Cocoa Beach". Not only do they of course serve delicious Key Lime Pie, but they also have cheesecake flavors like Caribbean Chocolate Marble, Tropical Guava, Island Mango, and Vanilla Bean! Make sure to also check out their fun Florida decor!
Make it a day trip with our favorite things to do on Florida's Space Coast!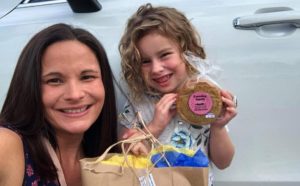 Kneading More Sweets in Ormond Beach says "We make sweets, so you can make memories". They pride themselves on being a memory-making business and bake cheesecakes, cakes, and treats for you and your loved ones to enjoy! They use original and long-kept family recipes that have been perfected over the lives of two master bakers. Stop by their store in Ormond Beach and DeLand (coming soon!) for a treat baked in house!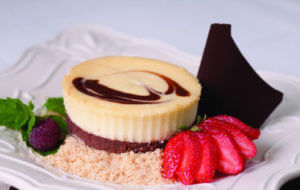 Next on our list of the best cheesecake in Florida is Lake Mary Cheesecake. Since 1999, Lake Mary Cheesecake Company in Lake Mary has been serving delicious high-quality desserts, starting out in retail and expanding into theme parks, convention centers, cruise lines, restaurants, and hotels. All of the ingredients they use are natural and fresh. They also use the "bain-marie" baking style with constant observation, control, and patience.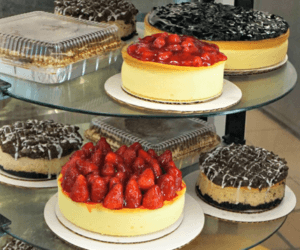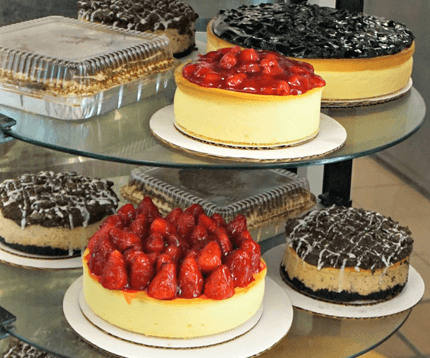 Super Day Express of Port Charlotte is a full-service convenience store and restaurant that is a one-stop-shop for fishermen and people of the community. They offer homemade foods like cheesecake to take with you on your trips as well as pick-up and delivery! Their owner has over 52 years of experience in the restaurant business but decided to move from New Jersey to Florida to open a one-stop convenience store to make life easier for the fishermen in Florida!

AuthenticFlorida.com was named Best Travel Blog two-times at the Florida Sunshine Awards.
To receive Authentic Florida's free weekly ENEWs, sign up on our Authentic Florida home page.
To inquire about partnerships/advertising, please contact info@authenticflorida.com 
Proud Member of: 

---
Comments are closed.