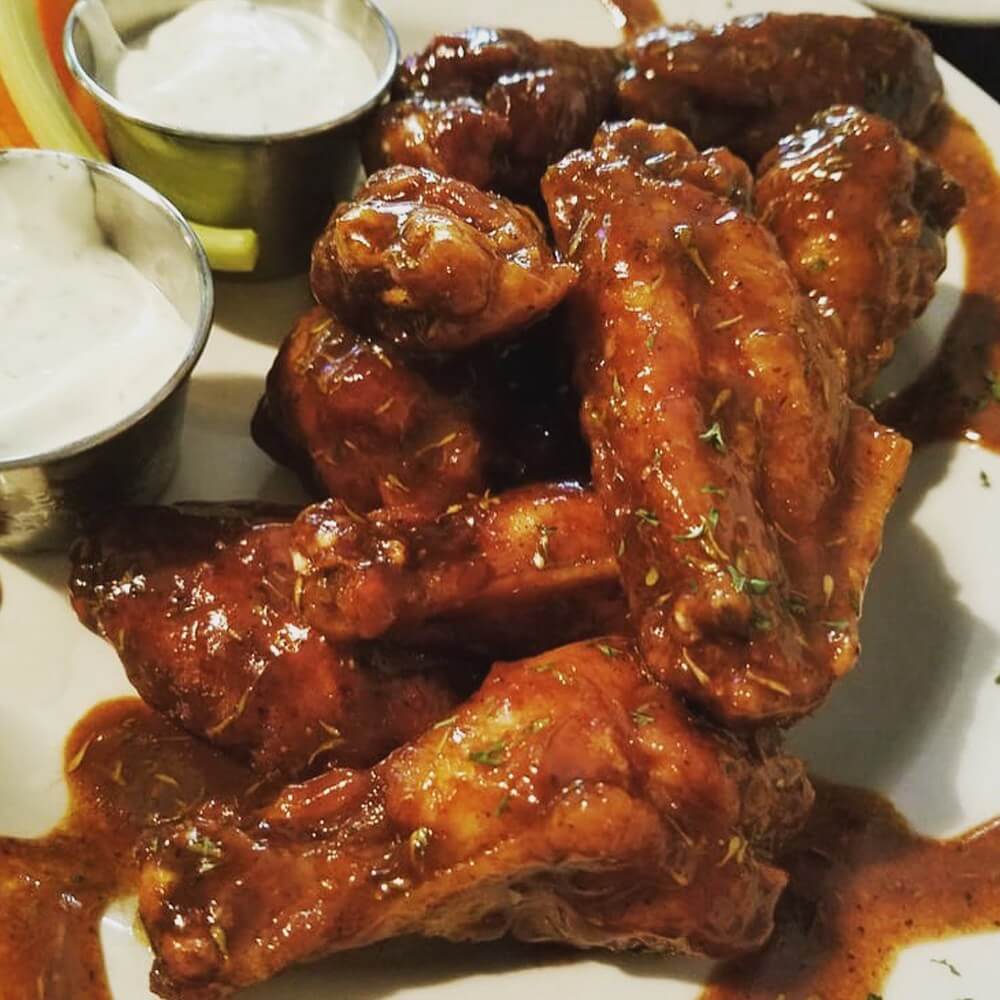 July 29th in National Chicken Wing Day
Happy National Chicken Wing Day! Did you know that chicken wings were first made in Buffalo, New York? This is why they're sometimes referred to as buffalo wings!  In 1977, Buffalo mayor Stan Makowski declared July 29th as National Chicken Wing Day! If you're looking for the best chicken wings in Florida, grab some today to celebrate at our favorite spots across the state!
Bethune Grill in Daytona Beach has been serving happy customers since 1997! They're known for their famous honey wing sauce, "Shamp's Famous Honey Wing Sauce" which you can now buy by the bottle! Bethune Grill is located only a half-mile from Bethune-Cookman University Campus of Daytona Beach.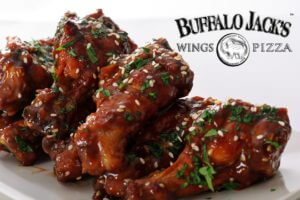 Buffalo Jack's Legendary Wings & Pizza in Miramar Beach has a very fitting name, because they've won multiple awards for their delicious food! They serve not only wings, but pizza, burgers and Italian with a New Orleans flair! Join the herd and grab some delicious wings from Buffalo Jack's!
House of Wings in Miami was established in 2003 by Musaddiq "King of Poultry" Muhammad. They offer over 60 flavors of chicken wings available with seasoned fries or savory yellow rice! You have a choice to get your wings sweet, spicy, savory, homestyle, or dry rubs, and they even have grilled wings! They have a variety of different flavors such as Ghetto Flava, Hennessy Glaze, South Beach, Citrus Island Breeze and Barack Obama!
Landshark's Pizza in Destin was created by Brian & Sue Hassmann and pride themselves on being the Local's Favorite Pizza, Buffalo Wings, & Sports Pub in Destin! They have over 22 sauces and rubs for their wings and also a proprietary dough blend that makes their pizza unique and earn the name Best Local Pizza in town!

O'Town Burgers N Wings in Orlando offers a wide array of delicious food! They have cheeseburgers, fish platters, chicken tenders, Philly cheesesteaks, gyro sandwiches, fish sandwiches, boneless wings, and also chili cheese fries! They use fresh ingredients in all of their made from scratch food from halal meats to their burgers.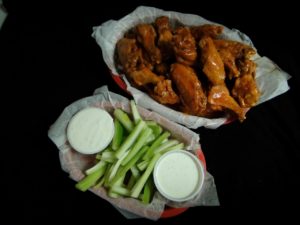 Papa Bees is a family-owned restaurant and has also been part of the historic Longwood, Florida community for nearly 30 years! Not only are they known for their fresh cranked curly fries, but more importantly they're known for having the best wings in town! Papa Bees has been featured in many articles showcasing their delicious food such as the Orlando Sentinel and Orlando Weekly. With an owner born and raised near Buffalo, NY there is no denying that Papa Bees has delicious buffalo wings!
The owner of Tikanis traveled the world and discovered that his favorite places to eat were the cool local restaurants with tasty food and also friendly service. Tikanis has been open since 2013 and it's been a hit ever since! They also pride themselves on offering 5 star flavor at neighborhood prices.
Next on our list of the best chicken wings in Florida is V Pizza. V Pizza is the idea, creation, and funding of three Jacksonville natives. Their main goal was to bring authentic Neapolitan pizza to the area. The owners were concerned that what made their pizza different than normal pizzerias wouldn't be embraced by the community, but they took a risk and it paid off! They now have three locations in the Jacksonville area serving pizza with a recipe perfected by Italians for hundreds of years, and also delicious wings!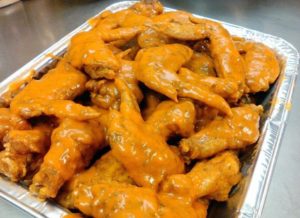 If you're looking for good quality and great service look no further than Wing King of Fletcher in Tampa! They also pride themselves on great service you'll come to expect and enjoy and have been serving the Tampa area for over 11 years. They undoubtedly only serve the Biggest, Freshest, Tasting Wings rolled in one of their Famous Sauces.

Last on our list of the best chicken wings in Florida is Wings Plus. Wings Plus in Fort Lauderdale, Florida is a family-owned and operated restaurant that has been serving wings since 1984. "The Best Wings in Town" isn't just a slogan, it is also their mission! They pride themselves on finding the best quality wings available and also serving them fresh and never frozen! Their business was built on "neighbors telling neighbors who told friends", so make sure to stop by and grab some delicious food!
Make it a day trip by checking out our favorite things to do in Fort Lauderdale!

AuthenticFlorida.com was named Best Travel Blog two-times at the Florida Sunshine Awards.
To receive Authentic Florida's free weekly ENEWs, sign up on our Authentic Florida home page.
To inquire about partnerships/advertising, please contact info@authenticflorida.com 
Proud Member of: 

---
Comments are closed.