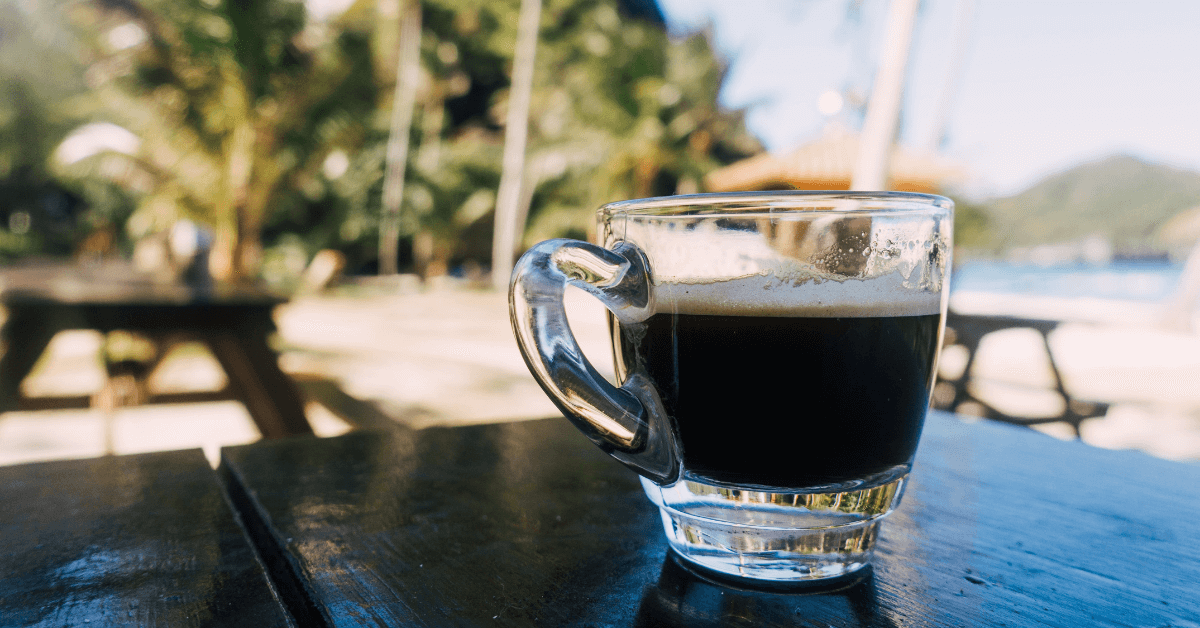 Florida is full of delicious coffee and cool coffee shops … you can always find a great cup of coffee almost anywhere! We've compiled 25 of our personal favorite coffee shops throughout Florida (feel free to add your favorites in the comments):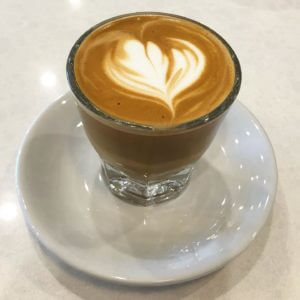 Located in Miramar Beach, 2 Birds Coffee + Café is a locally-owned hot spot for coffee lovers and those looking for a delicious bite to eat. Not only do they serve delicious coffee and espresso drinks, but they also have a great breakfast and lunch! Looking for something different? Check out the fried PB&J as well as any of their homemade pastries. If you're a fan of breakfast toasts (sourdough, avocado, olive oil, sea salt), breakfast sandwiches, or grain bowls they have a healthy option for you!

Located in Melbourne, Anaya Coffee focuses on handmade coffee as "a gateway to an enhanced experience". They pride themselves on sourcing all of their coffee beans with an environmental and ethical focus. All of their ingredients are also fair trade and certified organic. No matter what you order at Anaya, you can know that it is made with the utmost attention to detail, care, and love.
Looking to make it a day trip? Check out our favorite things to do on the Space Coast here!
Located in Freeport, Angry A** Coffee is a coffee stand located on Highway 20 West. You'll know you're there when you see the golden horse statues! Their coffee is made from an Arabica Aroma coffee bean and they also serve fresh cakes and snacks. Their wide range of Coffee products all freshly made. Don't forget to try their snacks, Shakes and cold drinks in addition to coffee!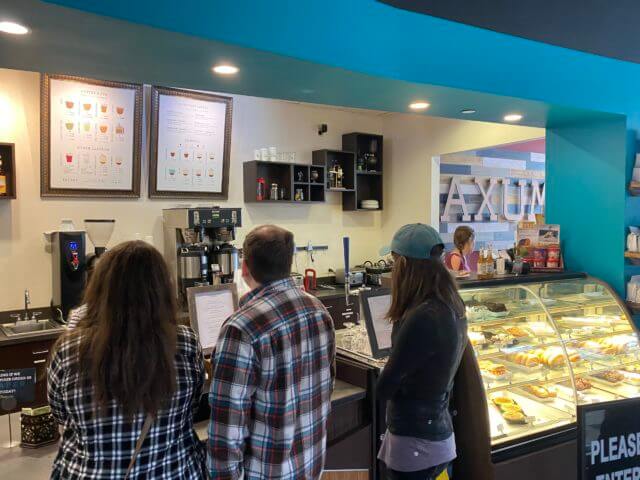 In 2009 Axum Coffee founders, Brooke and Renaut van der Riet traveled to Axum, Ethiopia. They were deeply affected by what they experienced there. After this trip, they adopted four siblings in Ethiopia whose parents were too poor to care for them. These siblings were from an orphanage in a town called Axum.
Just a year later in 2010, Renaut and Brooke opened Axum Coffee in Winter Garden. Their goal was to fund meaningful change in the Central Florida area as well as all parts of Florida. Axum has a relaxed and peaceful environment and all guests can relax and unwind while enjoying a delicious cup of coffee in a place that truly makes a difference!
Located in St. Petersburg, Bandit Coffee Co is a local roaster and cafe serving coffee via a full espresso bar, tea, seasonal specialties, canned & draft beer, and natural wine by the glass & bottle. Locally sourced baked goods are also available! Breakfast and brunch is available Friday through Sunday from 8 am – 2 pm. Don't miss the St. Petersburg mural on the outside of the shop perfect for photo ops!
Located in Belleair Bluffs, Belleair Coffee Company is a local coffee house serving specialty coffees roasted in-house. In addition to coffee, they serve tea, and a variety of delicious foods on their menu. They are also committed to using Direct Trade, Sustainable, & Organic ingredients!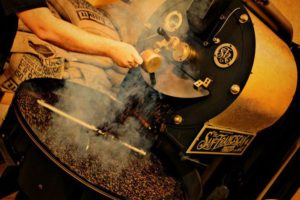 Located in Venice, Black Gold Coffee Roasters was founded by Gary Lauters II. Lauters is a highly recognized "roastmaster" who spent his entire life dedicated to the coffee business. The coffee business itself has become such a prevalent part of our world and every person involved in creating a delicious cup of coffee is important. This influenced the company's slogan "From Tree to Cup".
Black Gold also believes that many people are now recognizing how connected we are as a world and people. Because of this, they expect their company to be accountable for every stage of the roasting process. Everyone gains when you drink a cup of Black Gold coffee!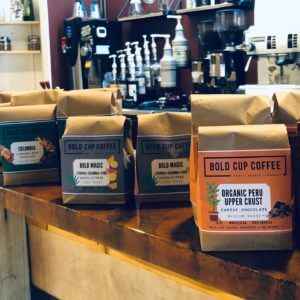 Located in Viera, Bold Cup Coffee's motto is "Inspiring bold creativity and connection, one cup at a time." At Bold Cup Coffee you can taste amazing craft coffee flavors and experience new aromas! They pride themselves on being not just a coffee shop, but an experience of Florida's Space Coast. They Invite you to make a bold connection over a bold cup! Or even two!
Located in Hernando, Cattle Dog Coffee Roasters in Hernando was started by Stephen Dorst in 2008. Dorst wanted to provide the area with a great cup of freshly roasted coffee! He built the counters, cabinets, and coffee bean bar in the original store in Hernando, and named the company for his Blue Heeler cattle dog, Barney.
Stephen opened the doors to Cattle Dog Coffee Roasters in 2008 but sadly passed away two days later due to a blood clot. A month later, James and Heather Cook saw great potential in this coffee shop. They got to know Stephen's family and his dream of creating an amazing coffee shop. They proved to the Dorst family that they would be the perfect fit to take on Stephen's dream and journey while building their own dream at the same time.
James and Heather reopened Cattle Dog Coffee Roasters on February 23, 2009. They pride themselves on serving the best fresh-roasted coffee with a diverse and fun menu and loose-leaf teas as well. Cattle Dog themselves say that they are "the perfect place where friends come to meet".
Looking to make it a day trip? Check out our favorite things to do on Florida's Adventure Coast here!
TJ, Lindsay, Emily, Bryan, Ashley, and Andy of Concord Coffee in Lakeland believe that "good things happen over coffee". These good things include friendship, community, and even dreams! The six of them have traveled the world, and have seen many different cultures and traditions that had something in common. They all appreciate simple and great coffee.
Concord Coffee has a strong commitment to their local community as well as coffee. Whether you're enjoying a cup in their store or at home, they hope that you are inspired to "savor the richness of coffee experience and soak in the goodness of friendship".
Located in Orlando, Craft & Common is a welcoming neighborhood space serving specialty coffee, craft beer, wine, session cocktails, and food. Not only do they have a wide array of options for vegans and vegetarians, but they also serve 100% grass-fed dairy and all-natural ingredients. It doesn't just stop with amazing coffee,  grab a bite to eat as well; crafted toasts, gourmet sandwiches, and also fresh salads!
The owner of Cuban Coffee Queen in Key West says "One Day in Cuba, I met a lady who made the best coffee and Cuban toast. She told us stories and showed me how to make a real cafe con Leche. I will never forget the Cuban Coffee Queen". They of course serve up a delicious Cuban coffee, but make sure not to miss out on their breakfast and lunch which has dedicated fans in Key West. Make sure to try the Cafe con Leche or the Cuban Chocolate Mocha with your breakfast!
Looking to make it a day trip? Check out our favorite things to do in Key West here!
Located in Pensacola, End of the Line Cafe prides itself on helping to begin the local vegan food scene since 2002. They of course offer healthy and organic food that is made from scratch, as well as special weekly menus for dinner on Thursdays and Sunday Brunch. Don't miss out on their full coffee bar or their wide array of specialty drinks! Other delicious offerings include kombucha on tap, tasty desserts, and beer and wine with daily happy hour specials!
Looking to make it a day trip? Check out our favorite things to do in Pensacola here!
​
Next on our list of the best coffee shops in Florida is the Flamingo! The Flamingo in Jacksonville is a coffee shop that serves delicious coffee and tea as well as beer and wine! The coffee bar is locally owned and operated, and has a relaxing and friendly atmosphere with baristas that can make you a wide variety of drinks. Make sure to check out their nightlife as well since this place is a coffee shop by day and bar by night!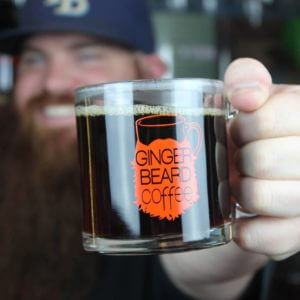 Located in Tampa, Ginger Beard Coffee admits they didn't start like the typical coffee shop. A few guys had a crazy idea, and it worked! They wanted to combine their love of coffee and people while also bringing life into a new space in Tampa.
The friends quit their corporate jobs and began to serve coffee in Tampa's Channelside District. However, this isn't your typical cup of coffee. They serve nitro cold brew! They learned they could use the same equipment they had at home to brew beer to make a delicious cup of coffee, minus the alcohol! The idea took off and they named their store after the ginger beards they have!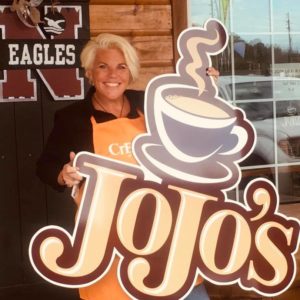 Owned and operated by Angela "JoJo" Stevenson, JoJo's Coffee & Goodness is a place that incorporates a cafe and a teaching studio! JoJo's husband "Mr. Big" was convinced to come down and run the roaster, and JoJo's friends "Ninja Sharon" and Ingrid came on board as the kitchen and baking managers. With these four – you have a dream team!
Head down to JoJo's to experience a comfortable atmosphere and friendly staff! Jojo herself says "I want to be your home away from home! Feel free to come work, meet up with a friend, or also share breakfast with your kids. We have free WiFi in house, our staff is super friendly, and I always have a listening ear if you need someone to talk to! Stop in. Introduce yourself and let me know how I can make your day better! I would love for you to be a "regular" and part of our Coffee Loving Family!!!"
Located in Naples, Kunjani Craft Coffee began their journey began in 2016 when the mother-daughter team Stephanie and Nicola from Zimbabwe opened their own coffee shop! However, their goal was always to be more than just a coffee shop. Not only do they sell handcrafted delicious coffee, but they also sell fair-trade African items in their gallery, support a local charity each month, and provide clean water to African villages! It's clear that Stephanie and Nicola place their focus on people all around the world in all aspects of their business.
Founded in 2013 by Daniel and Darby Pritz, Mountaineer Coffee was created with their experience of running another coffee shop. Daniel began roasting his own coffee beans to sell along with the beans they were receiving from another company in the area. He named his new roasted coffee, "Mountaineer Coffee". Three years later after learning all about roasting, they opened Mountaineer Coffee in downtown Brooksville in 2016. The name comes from Daniel's grandfather who also owned his own business. He owned an antique store in Brooksville called Mountaineer Antiques.
Looking to make it a day trip? Check out our favorite things to do on Florida's Adventure Coast here!
Started in 2009 by Amy and Scott Angelo, Oceana Coffee Roasters is an original Florida coffee roaster! Scott himself never knew he would become a coffee roaster, he ultimately just wanted a great cup of coffee! After Amy and Scott first moved to Jupiter, they learned there were no local coffee shops that roasted their own coffee! They decided to try roasting on their own.
They first began to roast their own coffee beans with a popcorn popper in their own kitchen! From there, they moved to a gas grill in the garage and finally mastered the "green monster" in the Roasting House. They eventually were able to open their coffee shop, and are committed to serving Jupiter a carefully roasted cup of coffee!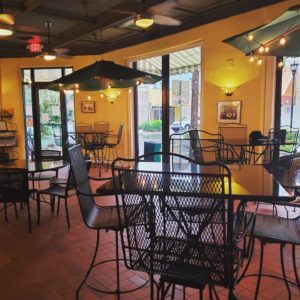 Located in historic downtown Cocoa Village, Ossorio Bakery and Cafe has a delicious menu of food in a relaxed and friendly atmosphere. Don't worry about finding something on this menu – they have something for everyone! This includes hand-rolled pastries, omelets, homemade ice cream, coffee roasted on the premises, fresh salads, wood oven pizzas, and flat-bread sandwiches! They have been serving the Cocoa area since June 2003 in a fantastic location and friendly staff, making it a Cocoa Village landmark.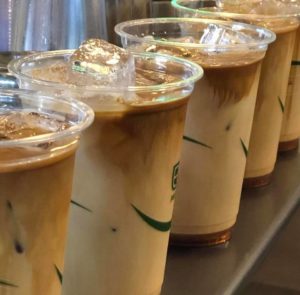 Located in Sarasota, Perq Coffee Bar specializes in single-origin specialty coffee as well as wine and beer! Stop by their modern space with industrial & retro decor for breakfast, lunch bites, pastries, and also drinks from 8 am – 2 pm! If you're vegan, vegetarian, or keto they also have drinks and treats for you!
Looking to make it a day trip? Check out our favorite things to do in Sarasota here!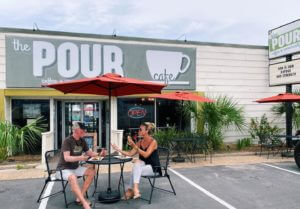 Next on our list of the best coffee shops in Florida is The Pour. The Pour in Panama City Beach combines their own love for coffee with a passion for the local community! If you grab a coffee or treat from The Pour, you are impacting the PCB community! This shop is a nonprofit – their profits go to bringing sustainable change in not only the local community but communities around the world!
This coffee shop began with a dream over twenty years ago! That dream was to open a coffee shop that was different than the norm and people would love! After touring many coffee shops and learning about the coffee industry, the founders of Symmetry Coffee Crepes wanted to wow even the most knowledgeable coffee enthusiasts! They finally decided on Ocala for the perfect location for their shop!
Symmetry prides itself on experiencing coffee as it's meant to be! They recommend keeping the coffee as pure as possible and not adding any fluff or syrups. They believe the flavor of the coffee stands out for a reason and doesn't need the extras! However, they do offer a very limited selection of homemade syrups if you prefer something extra!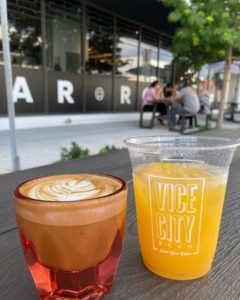 The staff and team of Vice City Bean all share the same goal! A love for genuine customer hospitality as well as delicious coffee. They opened in 2016 in the Arts and Entertainment neighborhood of Miami. The founders wanted to create a community coffee shop and set out to do so. Their friendly barista staff as well as their customers give the shop life! Vice City Bean believes that this helps them share a connection to the neighborhood with the coffee they serve. While the shop is continuously evolving and growing, they will always be Miami's local coffee spot.
Looking to make it a day trip? Check out our favorite things to do in Miami here!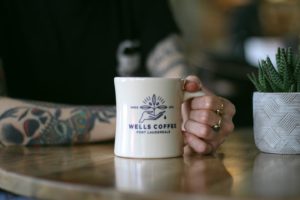 Last on our list of the best coffee shops in Florida is Wells Coffee Company. Brandon and Nicole of Wells Coffee Company began roasting their own beans themselves under the name "Wells Roast". The two launched a successful Kickstarter in 2013 and Wells Coffee Company was born! They used the funds raised through the Kickstarter as well as the support of their friends to buy their first commercial roaster! They joined with a newly opened cafe in Boca Raton, hired a full-time team member, and then began to share their love with the neighborhood!
In 2016 they got their own space in downtown Fort Lauderdale and were able to expand their business. Most recently, they opened a brick and mortar store to the public! Here they are able to serve customers delicious cups of coffee and help more people "drink deeply".
Looking to make it a day trip? Check out our favorite things to do in Fort Lauderdale here!

AuthenticFlorida.com was named Best Travel Blog two-times at the Florida Sunshine Awards.
To receive Authentic Florida's free weekly ENEWs, sign up on our Authentic Florida home page.
To inquire about partnerships/advertising, please contact info@authenticflorida.com 
Proud Member of: 

---
Comments are closed.