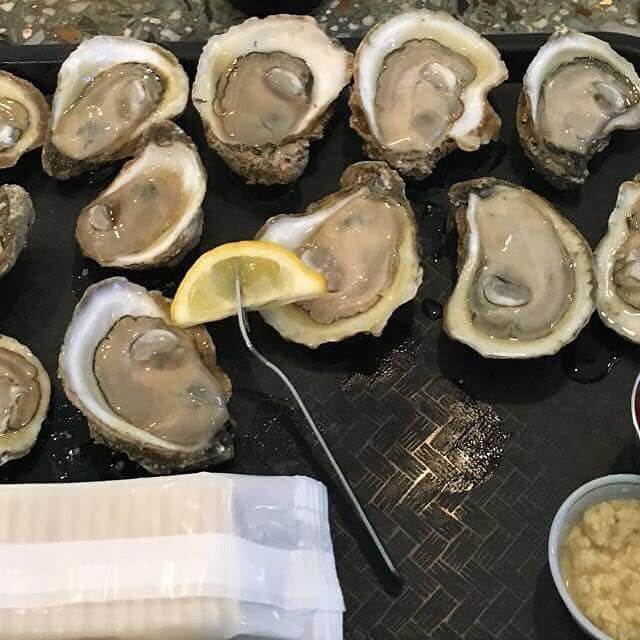 August 5th is National Oyster Day!
Did you know that there are over 100 different species of oysters in the world? Some of these can be cooked and eaten, but some, like the pearl oyster, are just harvested for their pearls! They also contain important vitamins like vitamin A, C, D, and B-12! Read on to check out our list of the best oysters in Florida!
We wanted to celebrate some of our favorite places to get outstanding oysters throughout the Sunshine State! If you have any more favorites, let us know in the comments or on any of our social media pages: Facebook, Twitter, Instagram, and/or Pinterest.
Becky Jack's Food Shack was founded by Joe Foster and Kim Curtis who aspire to build a family of friends one meal at a time. Located on Cortez Boulevard, Becky Jack's has an outdoor seating area that is perfect for a breezy meal outside, while their inside seating is wonderfully kitschy. Becky Jack's makes a delicious Crunchy Fish Sandwich, as well as fried oysters! Make sure to also order the homemade chips and salsa and one of their many draft beers! The owner/staff rock, so please let them know you heard about them from Authentic Florida.
If you have been following Authentic Florida for a while, you know one of our favorite destinations is Apalachicola, Florida's Oyster Republic. There are several incredible restaurants in Apalachicola, but the one we never miss is Hole in the Wall Seafood Market & Raw Bar. A family-owned seafood restaurant and oyster bar. They specialize in fresh Apalachicola oysters, local shrimp and grouper caught by their own commercial fishing fleet.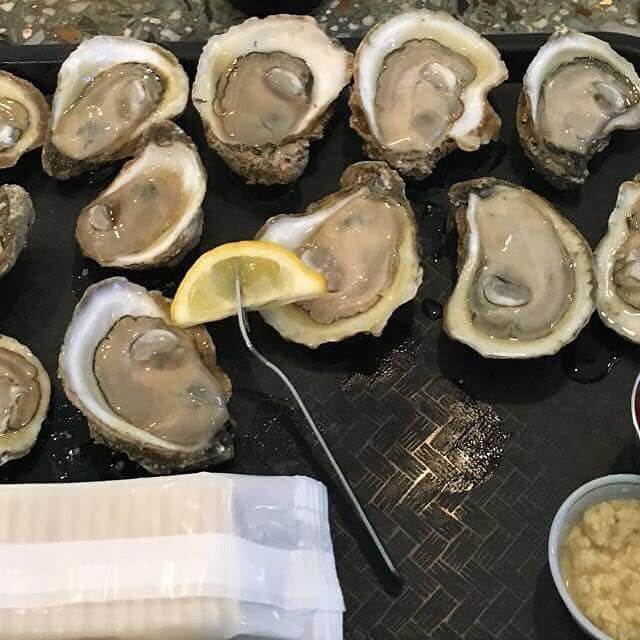 Dave's Oyster Bar in Gulf Breeze pride themselves on being "all about oysters". They serve a variety of oysters including steamed, baked, fried, raw, specialty and more! If you just can't choose, you definitely need to try the oyster sampler! Not only are the oysters fantastic, but Dave's also has a variety of other seafood and non-seafood options on the menu.
The "Frenchy's" brand has multiple restaurants and businesses, but for the best oysters, you need to head down to Frenchy's Rockaway Grill in Clearwater! They also offer open-air beachfront dining right on the Gulf of Mexico where you can see some amazing views and enjoy live music daily from local artists! Not only do they have delicious oysters, but they're famous for their She Crab soup, Rum Runners, and other traditional Floribbean style dishes. No trip to Clearwater is complete with a stop at Frenchy's. 
Hunt's Oyster Bar in Panama City has been family-owned for 51 years by the Hunt family – Tina, Christie, Randy, and Sissy! Their specialty is the famous Apalachicola Oysters, and you can pick up a bag or bucket to-go! They come multiple ways such as raw, fried, steamed, baked, cajun baked, three cheese, three cheese cajun, three cheese jalapeno, and jalapeno cajun.
Indian Pass Raw Bar in Port St. Joe has a very historical past! It was constructed to take advantage of the highway traffic from the new highway that was built in 1929. In the early 30's Mrs. Gypsie McNeill began serving noon meals and catered dinner parties at the store, and the raw bar also started in 1986!
Lee & Rick's Oyster Bar in Orlando has been serving the Central Florida area as the first restaurant of its kind in the area for 70 years! It started in 1950 as a nine stool establishment that only served oysters. Lee and Rick ran the restaurant out front and raised their family in the back, which was their home. (They also had another location in Maitland). Today, Lee & Rick's is operated by their oldest son and his family. They pride themselves on friendly personalized service, quality of food, and maintaining their reputation as a local favorite!
Family-owned Phillipi Creek Oyster Bar in Sarasota is "The Place to Go" for fresh local seafood! In fact, they've even been voted "Best of the Best" Raw Bar & Seafood Restaurant 16 years in a row! Phillipi gets its name from Fernando D. Phillippi, who sailed his ship the "Philly P" in 1569 to the area and constructed his winter home in 1604 – which is still the location of the restaurant today! He was last seen in 1619 during Hurricane Maria, but some say a ghostly version of him can be seen sailing up the creek on moonlit nights!
---
Comments are closed.