Between Daytona Beach and Cocoa Beach, there exists a rich and uniquely diverse slice of Authentic Florida. Miles and miles of pristine Atlantic coastline, a 140,000-acre wildlife refuge, and long expanses of natural Florida will astonish you while visiting the Space Coast. Historically, the area has been known as home to the Kennedy Space Center that has long chronicled the extraordinary chapters of the NASA era. But, there is much more in store for the curious Authentic Florida traveler. Read on to check out all of our favorite things to do in Brevard!
Choosing how to enjoy your visit will be the biggest challenge as the options seem endless. The area is an adventurer's paradise, offering birding, hiking, biking, kayaking, and everything in between. Here are a few places we love to visit along Florida's Space Coast.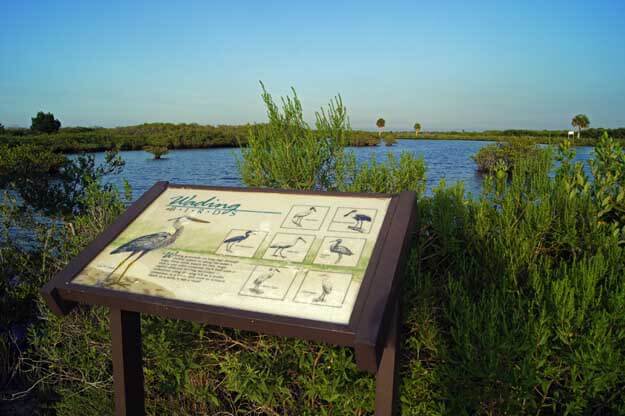 Sharing a common boundary with the Kennedy Space Center, the Merritt Island Wildlife Refuge is a definite highlight. This is one of the key areas visited by birders and located on the Great Florida Birding Trail, which denotes birds' rest stops as they navigate the Atlantic Flyway. Southern and northern migratory birds congregate to make this corridor a birder's mecca. In recent years, bald eagles have also been known to nest here.
One of our favorite things to do in Brevard is a trip on the Black Point Wildlife Drive, a seven-mile driving tour of the salt marshes, mudflats, palm hammocks, and pine Flatwoods that provide distinct habitats for wintering birds and Florida wildlife. Before you begin, consider stopping at the Merritt Island Refuge Visitors Center for an overview and ask about the guided tours.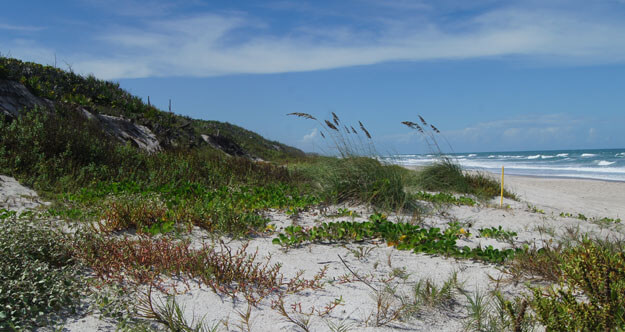 Miles of pristine, undeveloped Florida coastline seems to stretch out forever along unspoiled, sandy dunes covered with luscious beach vegetation. The Atlantic Ocean kicks up with seafoam green waves meeting a horizon of azure sky often filled with a panorama of beautiful cloud formations. Need some room to just unplug?  Set your chair down on the park's best-known beach, Playalinda, to enjoy the shorebirds, gulls, terns, and a pleasant salty breeze. Get ready for your time to enjoy peaceful solitude as this is a great beach to "let it all go."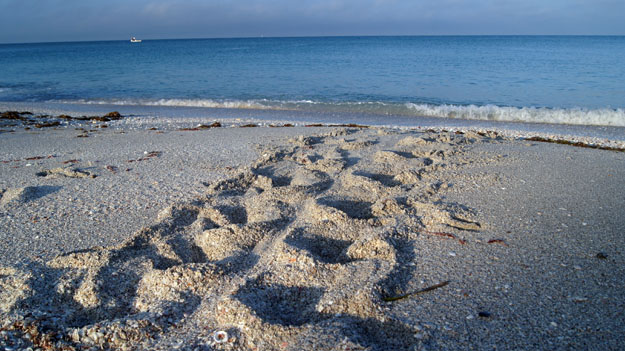 While winter is known for birding, summer is known for its abundance of nesting sea turtles along Florida's east coast. During summer evenings, these massive, prehistoric-looking sea creatures lumber onto the beaches, drag themselves beyond the high-water mark, dig a nest and lay one hundred or so ping-pong ball-sized eggs, then bury them deep beneath the sand before returning to the ocean. Every morning during nesting season, volunteers stake the nests to protect the eggs incubating in the warm sun-baked sand. 60 days later a new generation of little turtle hatchlings can emerge and scamper to the water.
While at the Seashore, one of our favorite things to do in Brevard is going hiking. You might want to check out the Native American shell middens, especially the 60-foot high Turtle Mound. Shell middens are archaeological locations where Florida's indigenous people heaped oyster and clamshells, along with other debris from their daily lives, onto a mound. Today these middens provide archaeologists with glimpses into Florida's past cultures. If you want to continue walking, consider hiking the Eldora Hammock and Castle Windy trails, both one-half mile long.
Dining Out
One of our favorite things to do in Brevard is to visit Dixie Crossroads Seafood Restaurant in Titusville. Fifth-generation Floridian Laurilee Thompson runs this well-known family establishment. They have a menu filled with fresh, local seafood, specializing in shrimp. She is one to know, having spent many years as a fish boat captain. If you go, order the rock shrimp, and don't miss out on the corn fritters!
Where to Stay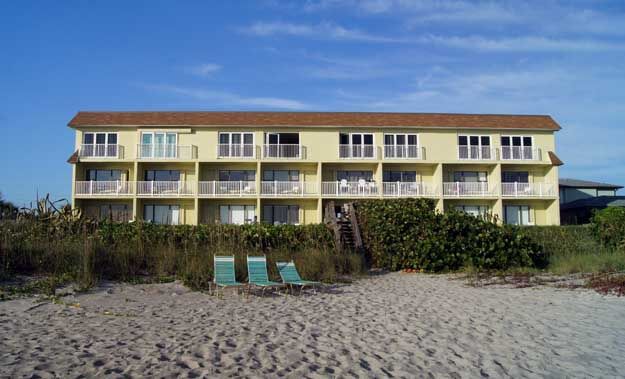 If you are looking for an Authentic Florida place to stay consider Tuckaway Shores in Melbourne (or Indialantic) an hour south of Merritt Island Refuge. It's right on the beach, extremely hospitable, clean, comfy, and totally "Old Florida". For more area lodging choices, consider visiting Superior Small Lodging.
If you want to experience a unique look at Kennedy Space Center, the Special Interests Tours go beyond the regular Behind the Gates bus tour and are also definitely worth exploring.

AuthenticFlorida.com was named Best Travel Blog two-times at the Florida Sunshine Awards.
To receive Authentic Florida's free weekly ENEWs, sign up on our Authentic Florida home page.
To inquire about partnerships/advertising, please contact info@authenticflorida.com 
Proud Member of: 

---