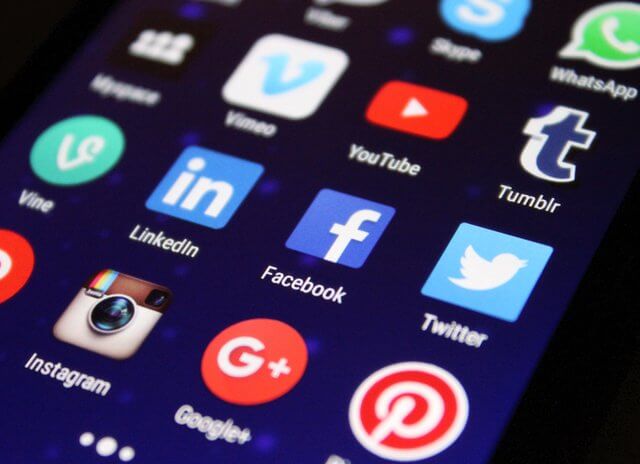 Happy Social Media Day, #AuthenticFloridians!
June 30, 2020, marks the 10th anniversary of this holiday, and we are so thrilled to celebrate with you! Social media has truly redefined how we talk with friends, family, and the world … and helps us reconnect, learn more, and create a community – with wonderful people like you! Read on to make sure you're not missing out on any of our Authentic Florida social media pages!
Whether you found us through a friend, one of our Authentic Florida social media pages, or our website, we're so glad that you're part of the #AuthenticFloridian Family. We love chatting with all of you! In fact, we rely on you to keep us posted on the treasures you discover throughout the Sunshine State, especially right now when we are not traveling as much as we usually do.
Want to make sure you're not missing out on any fun and "authentic" things to do in Florida? Here's everywhere you can find us!
Facebook
 https://www.facebook.com/authenticflorida/
Over 56,000 loyal fans can't be wrong! Stay authentic and chat with us for travel ideas, Florida kitsch, unique festivals, virtual events to attend and so much more! You can like and follow our page here!
Instagram
  https://www.instagram.com/authenticflorida2/
Follow us on Authentic Florida's Instagram page where new photos are posted on a regular basis! As of 2018, we had to start fresh on this platform due to our original page being hacked and deleted (beyond frustrating!). You can find our @AuthenticFlorida2 page here!
Twitter
  https://www.twitter.com/authenticfl/
We love being a part of the Twitterverse and highlight the things we find most authentic about living in Florida. We enjoy staying connected with other travel accounts and are quick to share their info. You can of course follow our tweets and retweets here!
Pinterest
  https://www.pinterest.com/authenticflorida/
Follow us and our Pinterest boards here to learn even more about Florida treasures! We have boards specific to areas throughout the state, delicious recipes, and also our #AuthenticFlamingoFriday board! You would be amazed at the wealth of information to be discovered on Pinterest! 
Newsletter
https://authenticflorida.com/
Did you know you can sign up for our free e-newsletter to receive a weekly Authentic Florida update? The e-newsletter features a Florida-centric new article each week covering everything from where to go, things to do, recipes, restaurant recommendations, Florida authors and artists, interesting festivals, virtual events, and lots of other treasures! You can by all means sign up here!
AuthenticFlorida.com
  https://authenticflorida.com/
Last, but certainly not least, is our Mothership: our website, AuthenticFlorida.com. The Florida Sunshine Awards also named us Best Travel Blog twice! Also on our website, you will find articles from Team Authentic Florida, where we are constantly recommending unique things to do, delicious cuisine and recipes, charming places to stay, travel recommendations, and more. We also like to highlight our reader favorites!
We of course thoroughly enjoy socializing with all of you and hope you continue to chat with us on all of our social media pages! If you know other #AuthenticFloridians who also #LoveFL and you think would enjoy our stories, please let them know about AuthenticFlorida.com and all of our social media pages! 
Stay well … especially during these unusual times!

AuthenticFlorida.com was named Best Travel Blog two-times at the Florida Sunshine Awards.
To receive Authentic Florida's free weekly ENEWs, sign up on our Authentic Florida home page.
To inquire about partnerships/advertising, please contact info@authenticflorida.com 
Proud Member of: 

---
Comments are closed.