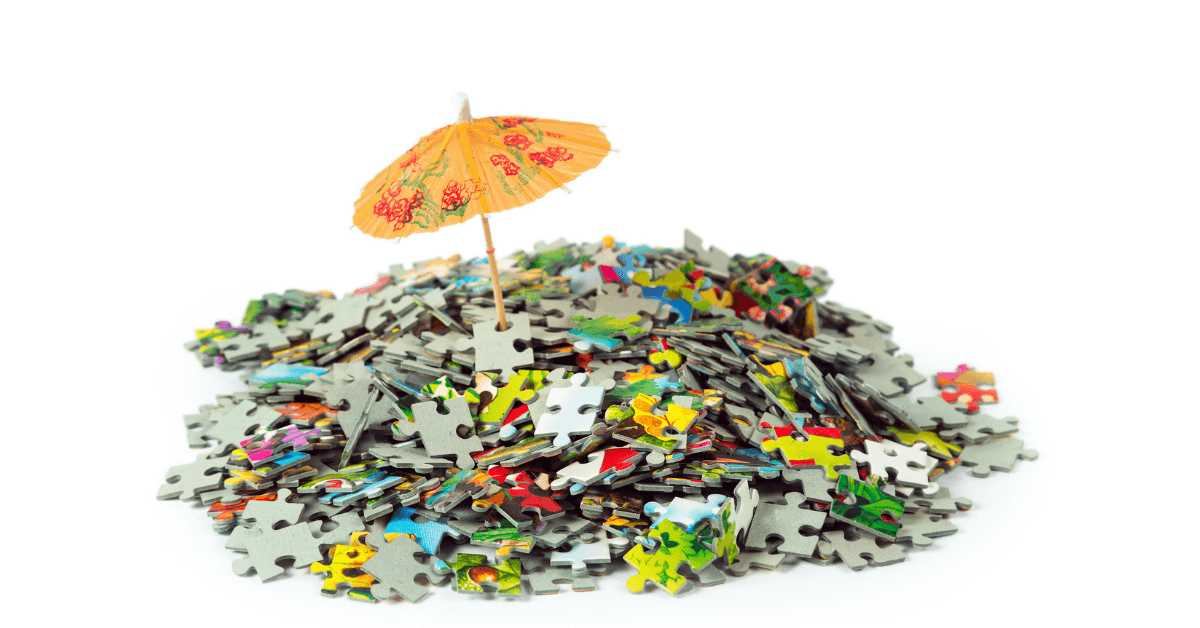 Now that we're all spending more time inside than we're used to, it's the perfect time to play board games and complete a puzzle with the family! We are, of course, partial to this classic wooden puzzle that depicts a map of Florida. The puzzle showcases some of our favorite Authentic Florida cities, such as St. Augustine, Tarpon Springs, and Silver Springs, to name a few.
Full disclosure: Authentic Florida is an Amazon Associate. Because affiliate marketing is performance-based — affiliates are paid only when the desired action takes place. So shop 'til you drop … it doesn't cost you anything extra to go through these links! 
Classic Authentic Florida Wooden Jigsaw Puzzle – 1000 Pieces
Benefits of Puzzles
Jigsaw puzzles help to exercise your brain and keep it strong! This works on both sides of your brain – the left brain, which controls analytics and logic, and the right brain, which controls creativity.
Working on a puzzle helps improve your memory! Our brain cells have connections, and puzzles reinforce them and also form new connections necessary in our short-term memory.
Since puzzles require us to try many different solutions through trial and error, they also help improve problem-s0lving skills.
When completing a puzzle, it is necessary to see how the small pieces fit into the overall larger puzzle. Activities that do this (crossword puzzles are another great option!) help improve visual and spatial reasoning.
While puzzles may be stressful at times, they have been shown to increase the production of dopamine, AKA the "happy hormone"!
If you're stressed out, next time try working on a puzzle! It helps our brains focus on only one task and gives our overthinking minds a well-deserved break!
Looking to improve your IQ score? The University of Michigan completed a study that shows working on a puzzle for at least 25 minutes a day boosts your IQ score by 4 points!
Learn more about some of the places featured on this classic Florida puzzle:

AuthenticFlorida.com was named Best Travel Blog two-times at the Florida Sunshine Awards.
To receive Authentic Florida's free weekly ENEWs, sign up on our Authentic Florida home page.
To inquire about partnerships/advertising, please contact info@authenticflorida.com 
Proud Member of: 

---
Comments are closed.