The Florida Department of Agriculture and Consumer Services' "Be SMART Florida" public awareness campaign delivers a united message to all Florida consumers that, through SMART, common-sense action, we can all take essential steps to slow the spread of COVID-19 in Florida and the rest of the United States.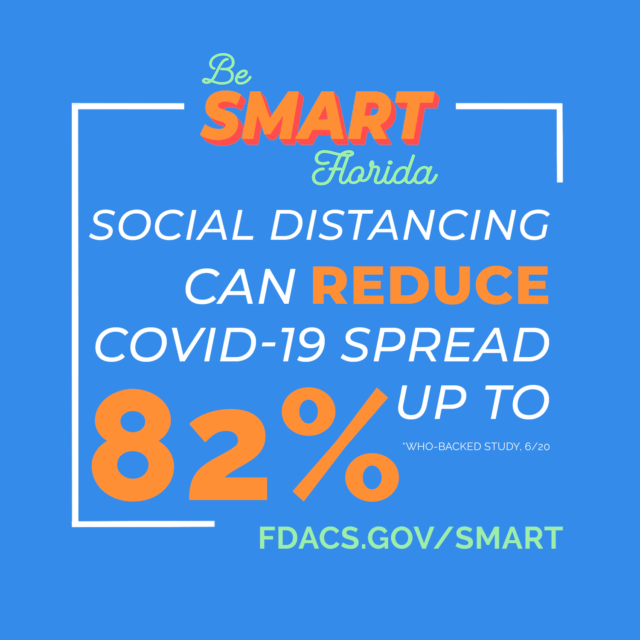 Overall, the goal is to for Floridians to come together (while socially distancing) to follow scientifically-proven tips that limit community spread and fight back against COVID-19.
SMART is an acronym for:
S – Social distance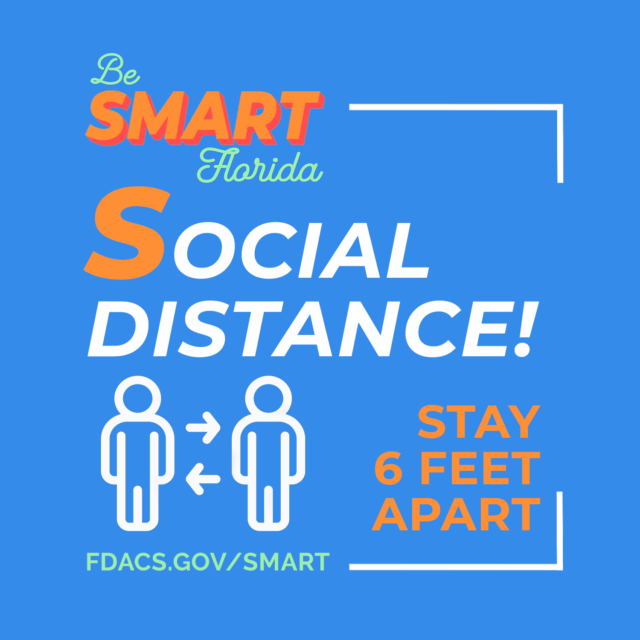 M – Mask up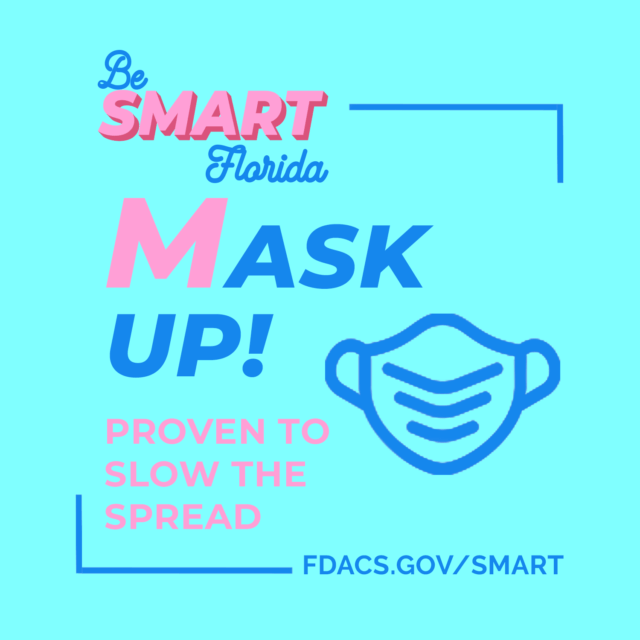 A – Avoid crowds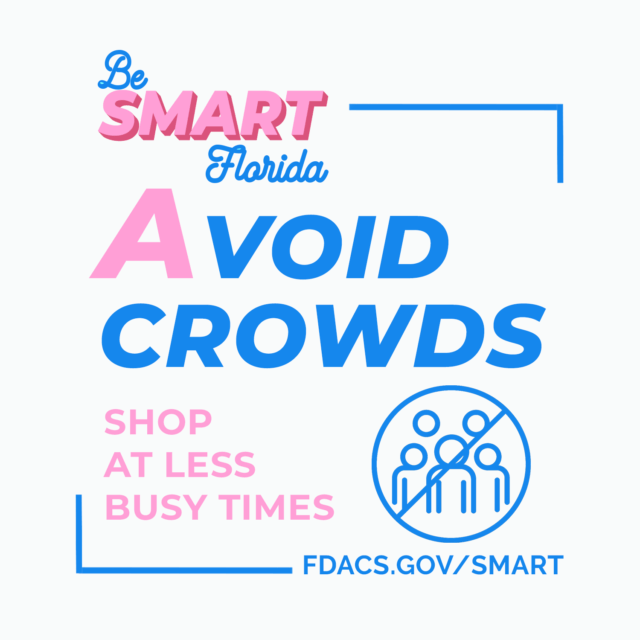 R – Remember to wash hands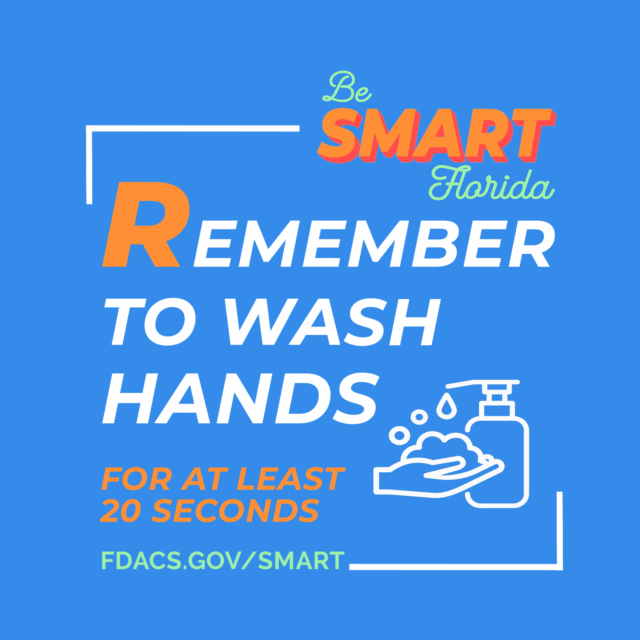 T – Throw away disposable items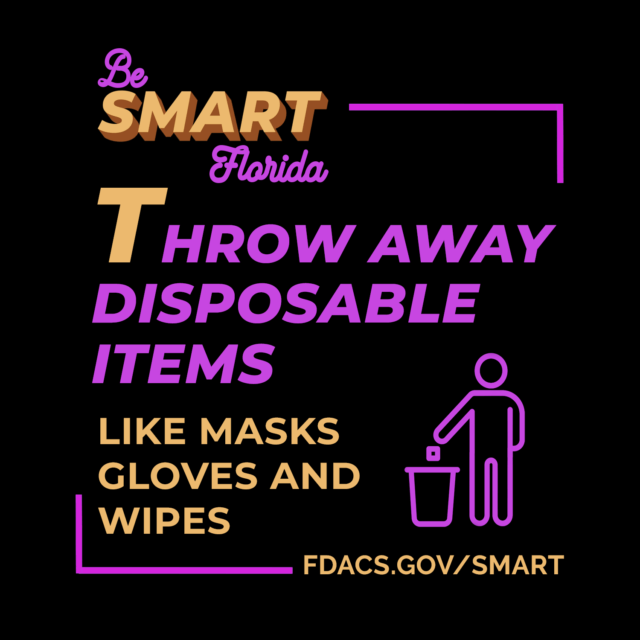 In short, Authentic Floridians, please do your part by taking necessary precautions to save lives and help our most vulnerable through these uncertain times. All things considered, we can reopen our economy safely if we work together to create cleaner, healthier, and SMARTer Florida. Make sure to share these COVID-19 tips with friends, family, and loved ones as well!
The official press announcement may be viewed here!
Looking for something fun to do while maintaining social distancing and staying safe from COVID-19? Check out these things to do across the state!
---
Comments are closed.