Florida Kumquat Cake
This Florida Kumquat Cake recipe incorporates the little "golden gem" and member of the citrus family resulting in a dessert masterpiece that is moist and flavorful with a sweet and sour finish. 
I made this with my friend and blogger Nicole Coudal of My Delicious Blog using the recipe, Kumquat Upside Down Cake from the website AlexandraCooks.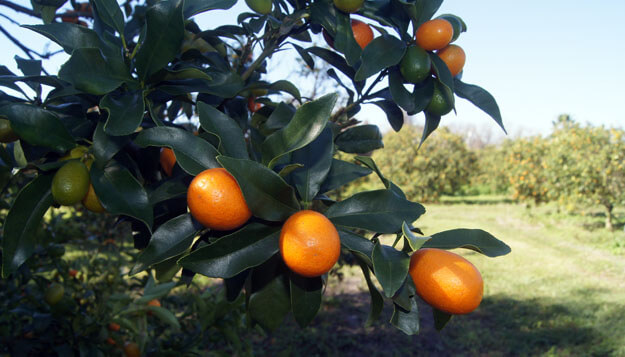 So what exactly is a kumquat? Orange in color, this small bite-sized fruit, is a member of the citrus family. Larger than a grape, the entire fruit can be eaten – skin and all, providing a flavorful, pungent sweet and sour taste. It is often baked into cakes and pies and used as a glaze or flavoring for main dishes.
The kumquat is believed to be a native of China, and has long been a symbol of prosperity during the Chinese New Year celebrations. It was brought to the U.S. where two species are grown, the Nagami and the Meiwa. The more common Nagami (oval shaped) kumquat is tart and ideal for marmalades and jellies, while the Meiwa (round shaped), is sweeter and ideal for snacking, lacking the tartness of a Nagami.
While consumed skin and all, the peel is the sweetest part of the fruit and the sourness comes from the kumquat pulp of seeds and juice. Locals insist the best way to savor this dainty fruit is by removing the stem, slicing it into three small slices, and eliminating the seeds.
Florida's kumquat season is from November through March, so now is the time to incorporate these tasty morsels into your meal planning. You can purchase kumquats at most grocery stores or farmer's markets, especially in season.
Ingredients
1 cast iron pan 10"
2 cups (Nakami) kumquats; each kumquat cut into thirds, with seeds removed
1 stick unsalted butter
¾ cup light brown sugar
Mixture 
3 Tablespoon honey
½ teaspoon vanilla
½ teaspoon salt
Wet/Batter Mixtures
1 stick of unsalted butter, room temperature
1 1/3 cup sugar
5 extra large eggs, room temperature
1 teaspoon vanilla
Dry Mixture
1 1/3 cup flour
1½ teaspoon baking powder
¾ teaspoon salt
Recipe Steps
Preheat the oven to 325ºF.
Prepare 2 cups of kumquats by removing the stem, slicing each kumquat into three slices, and removing the seeds. Set aside.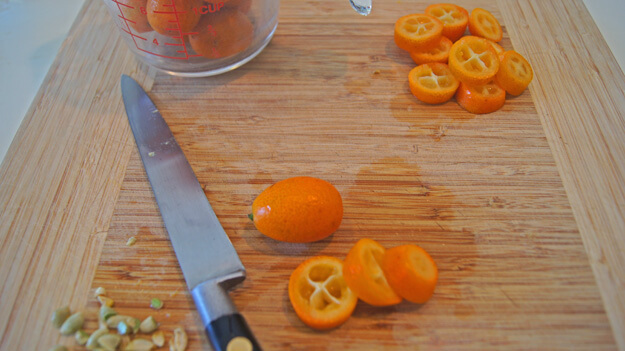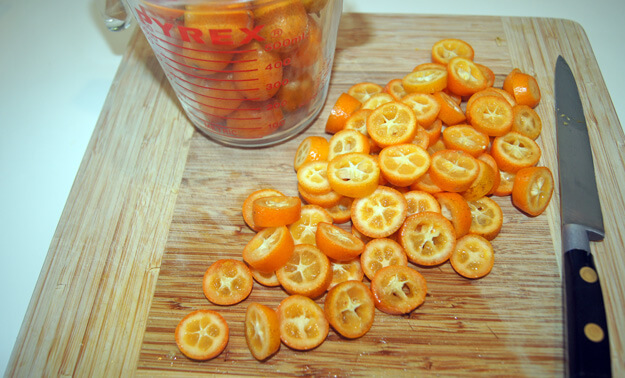 Melt 1 stick of butter in the cast iron pan over medium heat. Be careful not to burn the butter.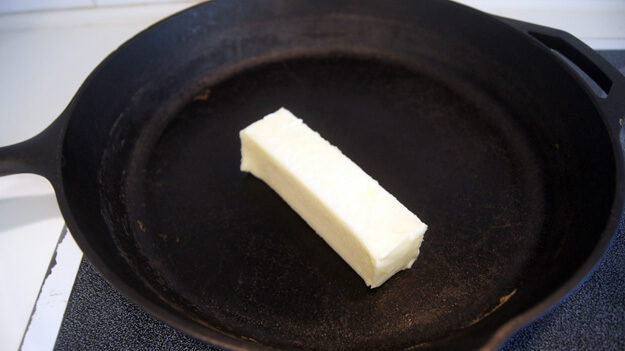 Add 3/4 cup of brown sugar and stir until mixed.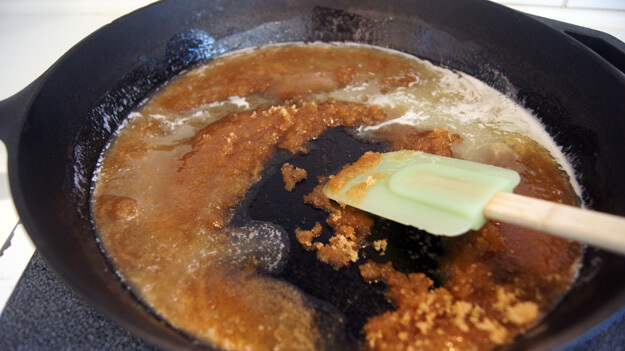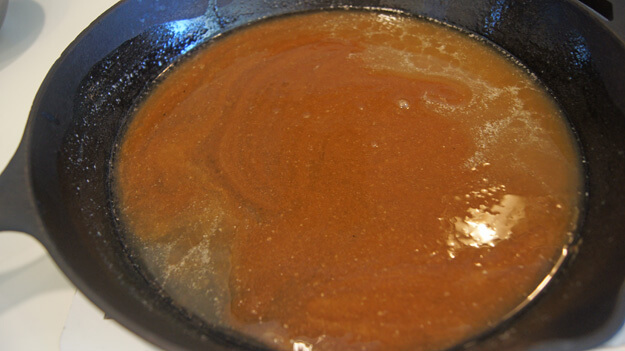 Remove from heat. Add 3 Tablespoons honey, 1/2 teaspoon of vanilla and 1/2 teaspoon of salt. Stir to combine.
Add the 2 cups of kumquats to caramel mixture — or fit as much as you are able inside the pan over the mixture. 
Mix the Batter
Separately, in a large mixer (or use hand mixer), place 1 stick of softened unsalted butter and 1 1/3 cup of sugar in a large bowl and beat until fluffy.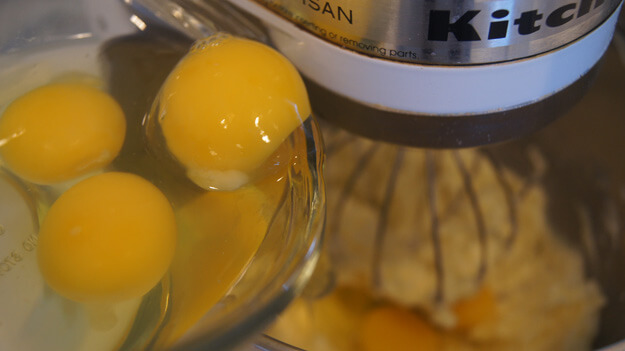 Add 5 extra-large eggs (or 6 large eggs) one at a time, beating on high. Add 1 teaspoon vanilla.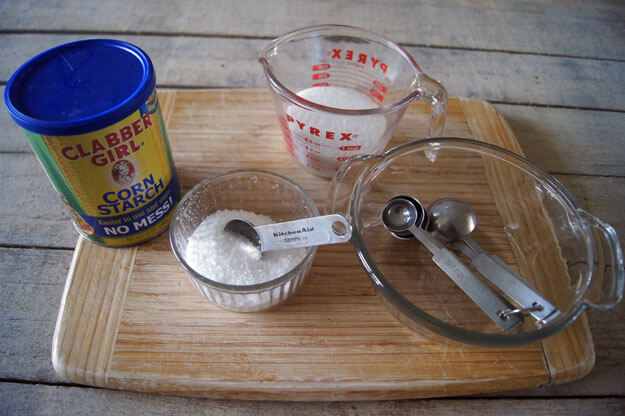 In a separate bowl, sift together the dry ingredients – 1  & 1/3 cup of flour, 1 & ½ teaspoon of baking powder and ¾ teaspoon of salt.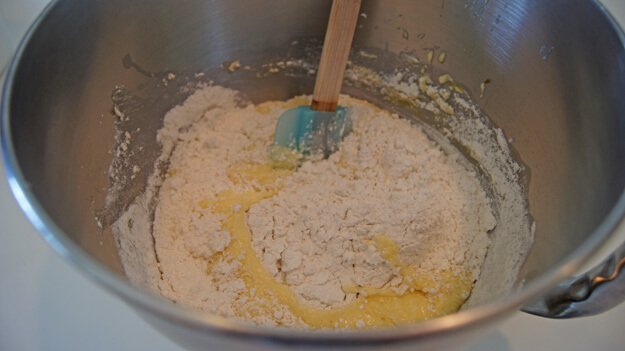 Add to wet ingredients and mix on low speed until combined, no more.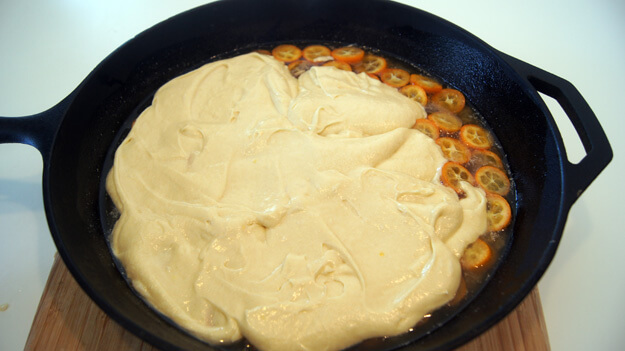 Carefully spoon batter over kumquats, being careful not to disturb the fruit. With a knife, carefully smooth the batter.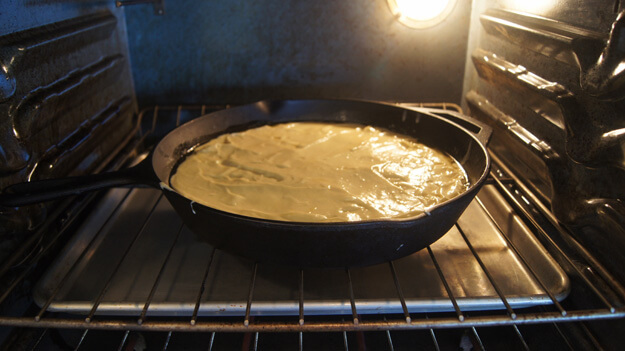 Place cake in oven on the middle rack. Bake for 45 minutes, test the middle of the cake with a toothpick and if it comes out clean, remove from oven. If still wet, bake for another 10 minutes or up to 1 hour total. Take a butter knife and loosen edges along the pan.
Put cake on a wire rack and let it cool for about 30 minutes. Place a serving plate on top of the cast iron pan and flip over so the fruit is on the top.
Enjoy a serving with a few kumquats as accents.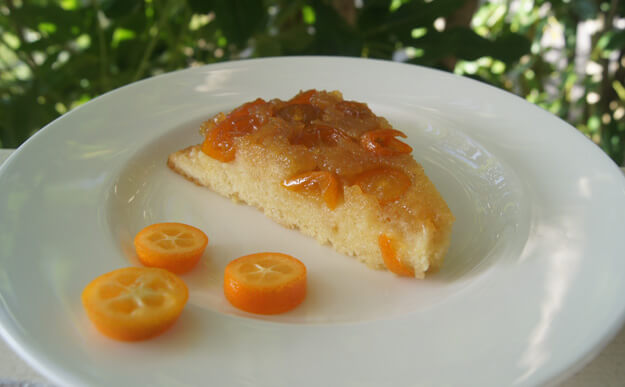 Adapted from AlexandraCooks.com Kumquat Upside Down Cake 
To receive Authentic Florida's free ENEWs, featuring travel and living updates, delivered weekly, sign up on the home page Authentic Florida, voted Blog of the Year and Best Travel Blog at the Orlando Sunshine Awards.
---
Comments are closed.