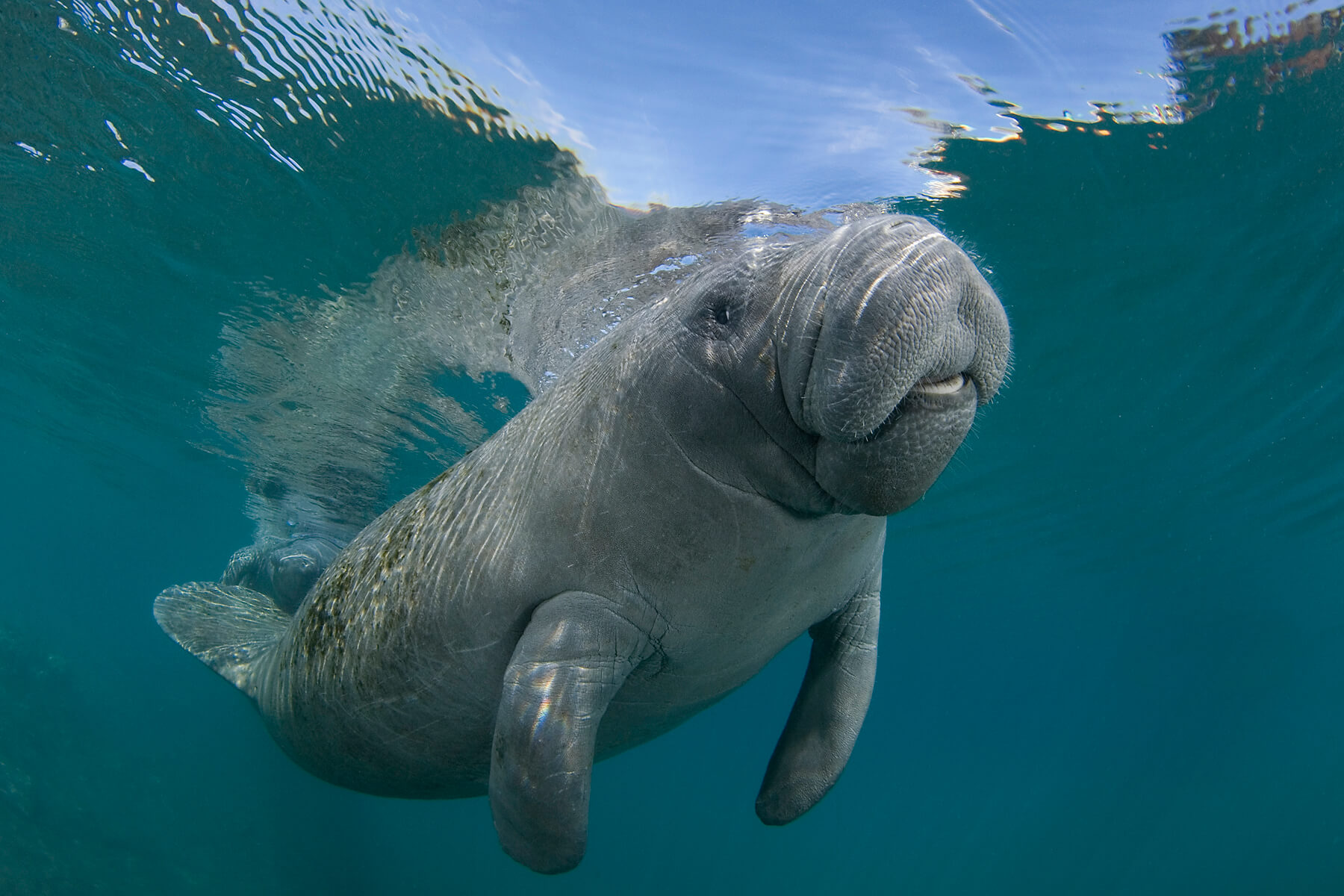 Although summer may feel different this year, it is still a regular busy season for traveling manatees. With temperatures heating up, Florida manatees are also on the move! The Save the Manatee Club reminds boaters and visitors throughout the southeast to keep an eye out for this at-risk species.
In the summer months, manatees live beyond their winter homes in Florida. They travel freely around waters in Alabama as well as in Georgia and South Carolina. You can even see manatees as far west as Texas and also as far north as Massachusetts. These further destinations are relatively rare. However, it is still important for boaters to be mindful of manatees, especially in certain areas.
Designated manatee protection zones signify manatee hot-spots. However, the slow-moving mammals live in all types of rivers, bays, and coastal waters. Manatees are more likely to prefer shallow water (about 3 – 7 feet) and areas with aquatic plants, like seagrass beds. Boating slowly in these areas and looking for snouts, backs, tails, and flippers can also help you spot manatees.
Tips from FWC
Florida residents and visitors should report dead, orphaned, beached, entangled, tagged, harassed, or sick manatees to the Florida Fish and Wildlife Conservation Commission (FWC) at
1-888-404-FWCC (3922). A
ny manatees outside of Florida should be reported to local wildlife officials as well, even if it's simply a sighting. "Thanks to our citizen science data, we now know that manatees are regular seasonal visitors to Alabama and the northern Gulf," explains Elizabeth Hieb. Hieb is a Research Technician at the Dauphin Island Sea Lab (DISL) in Alabama. The DISL's Manatee Sighting Network has already received sightings this year from Alabama, Mississippi, Louisiana, and Texas. "This data is important to help inform conservation and recovery actions for manatees across their entire range in the southeastern U.S.," says Hieb. Sightings can be reported to the DISL at
1-866-493-5803.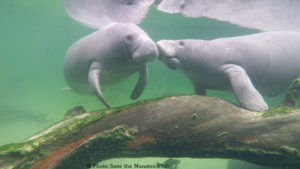 Before heading out on the water, review how to know if a manatee is in trouble, where to report sightings, and how to call for help in your area at
savethemanatee.org/rescue
. Save the numbers or bring reporting info to have it handy on your phone. If you live or boat in Gulf Coast or southeastern states where manatees are found, you can also request free resources. You can find boating safety packets to keep onboard or signs to hang on your dock, at
savethemanatee.org/resources
.
Singer/Songwriter Jimmy Buffet and former Florida Governor/U.S. Senator Bob Graham founded the Save the Manatee Club in 1981 to help save the manatees. For more information about manatees and what the club also does, go to
savethemanatee.org
or call
1-800-432-JOIN (5646)
.
To learn more, also check out:

AuthenticFlorida.com was named Best Travel Blog two-times at the Florida Sunshine Awards.
To receive Authentic Florida's free weekly ENEWs, sign up on our Authentic Florida home page.
To inquire about partnerships/advertising, please contact info@authenticflorida.com 
Proud Member of: 

---
Comments are closed.