Just before the citrus season begins to wrap up, its time to dig out an old favorite from the Authentic Florida kitchen. You'll love this homemade Florida Orange Pound Cake. And it's as good as it looks. Sweet, citrusy and a perfect chaser to any meal.
Preparation Time: 1 hour
Baking Time: 45 minutes to 1 hour
Ingredients
½ pound unsalted butter (2 sticks), room temperature
2 ½ cups granulated sugar, [divided 2 cups + ½ cup]
4-extra large eggs, room temperature
4-6 Florida oranges for 1/3 cup of orange zest (4 large or 6 medium oranges)
3 cups of all-purpose flour
½ teaspoon baking powder
½ teaspoon baking soda
1 teaspoon of kosher salt
¾ cup of freshly squeezed orange juice [divided 1/4 + ½ cup]
¾ cup buttermilk, at room temperature
1 teaspoon vanilla
Orange Glaze
1 cup confectioners sugar
1 ½ teaspoons freshly squeezed orange juice
Two – 8 ½ X 4 ½ X 2 1/2 –inch loaf pans
Parchment paper
Directions
Heat oven to 350 degrees. Grease and flour two loaf pans. Line the bottoms with parchment paper.
Step One
Zest the oranges to create 1/3 cup of zest. Set aside zest. Using a juicer, squeeze ¾ cup of orange juice.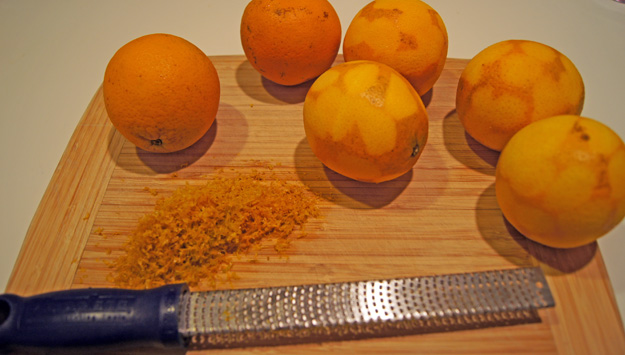 Step Two
Using an electric mixer, cream the 2 sticks of butter and 2 cups of granulated sugar for five minutes until light and fluffy. Crack the eggs and place in a bowl. One at a time, add the eggs to the mixture. Next, add the zest.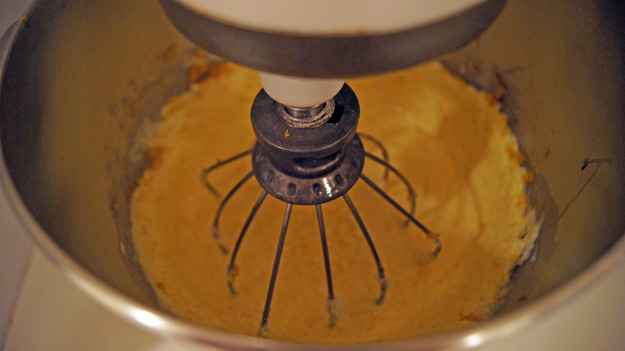 Step Three
Next compose the dry ingredients. In a large bowl, sift together the 3 cups of flour, ½ teaspoon of baking soda, ½ teaspoon of baking powder, and the 1 teaspoon of salt. Set aside.
Step Four
Combine 2/3 cup of buttermilk, ¼ cup of orange juice, and 1 teaspoon of vanilla.
Step Five
Next, with the mixed batter (from Step 2), add the flour (from Step 3) and buttermilk (from Step 4) mixtures alternately beginning and ending with flour.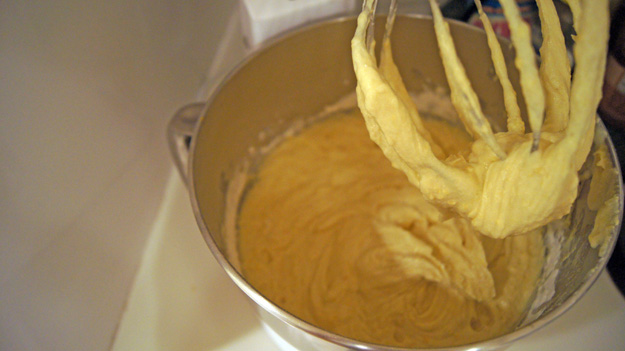 Step Six
Divide the batter between the pans. Bake for 45 minutes to 1 hour.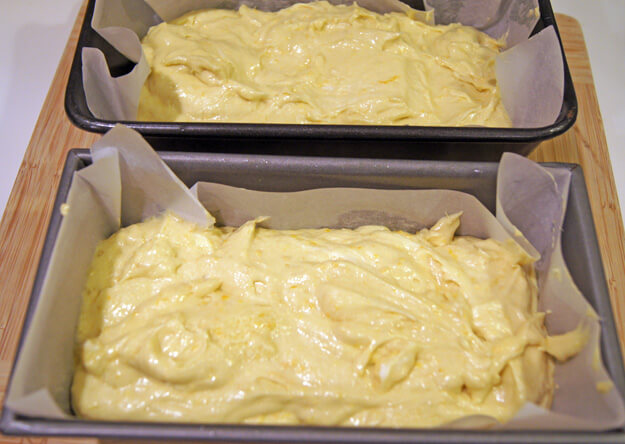 Step Seven
While the cakes bake, in a saucepan, cook remaining ½ cup of orange juice with ½ cup sugar over low heat, until the sugar dissolves.
Step Eight
Let the cakes cool for 10 minutes. Take them out of the pans and place them on a baking rack set over a tray. Spoon the orange syrup over the cakes and allow the cakes to cool.
For the glaze, combine sifted confectioners' sugar and orange juice in a bowl, mixing with a wire whisk until smooth. If needed, add more juice to thin. Pour over the top.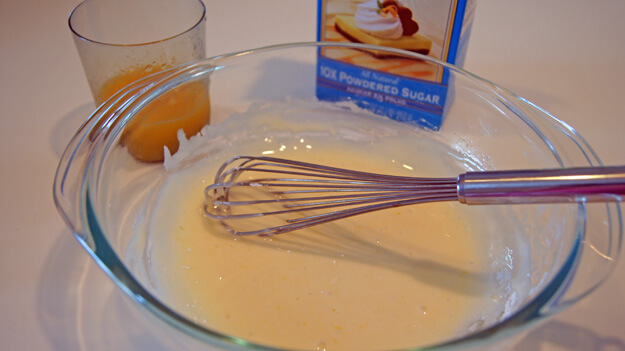 Florida Orange Pound Cake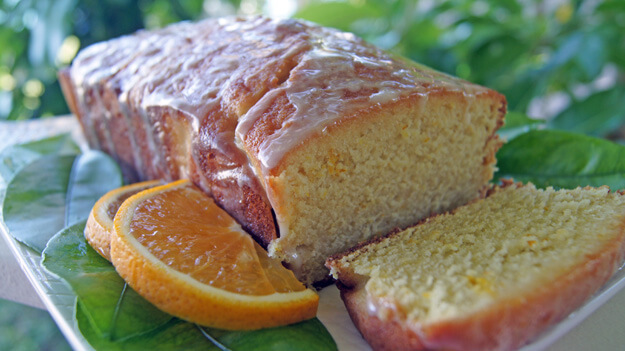 Recipe adapted from the Barefoot Contessa.
---
Comments are closed.