Florida Orange & Tangerine Salad
Sometimes things are meant to be simple and uncomplicated. This tasty Florida Orange and Tangerine salad fits that description and is perfect with most any Florida meal. If you want to use grapefruit or any other citrus, just change it out!
Ingredients
4 oranges
4 tangerines
Or, in place of oranges, tangerines 3 grapefruit (or any citrus)
Sprig of mint
Directions
Using a cutting board or carving board (with grooves to catch the juice), stand the fruit on one side, slicing the end to allow the fruit to stand upright. With a large sharp knife, carefully slice the skin off the fruit and cut away the white pith.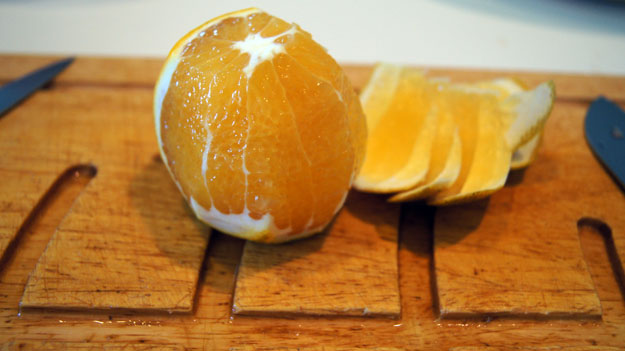 Next, turn the orange on it's oblong side and begin cutting full round slices, 1/4″ thick. Seeds will appear, so with a smaller pairing knife, either push or edge them out of each slice. (Note: Tangerines will have more seeds than oranges.)
Arrange the slices in a decorative arrangement. Chill in refrigerator covered until serving.
---
Comments are closed.