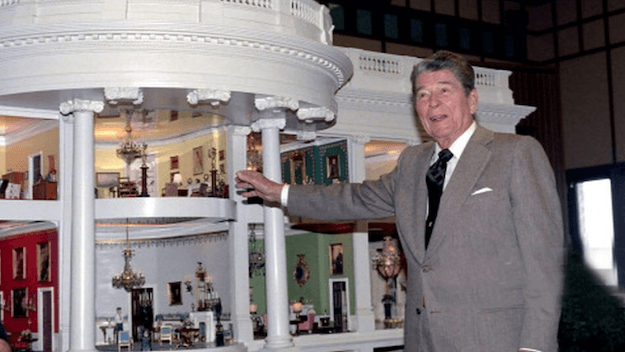 While you may not think of the Sunshine State as being rich in presidential history, there are a number of spots throughout the state that give homage to our nation's leaders. Read on to see our list of Florida president attractions and find a spot near you to visit!
Kennedy Monument – Kennedy Space Center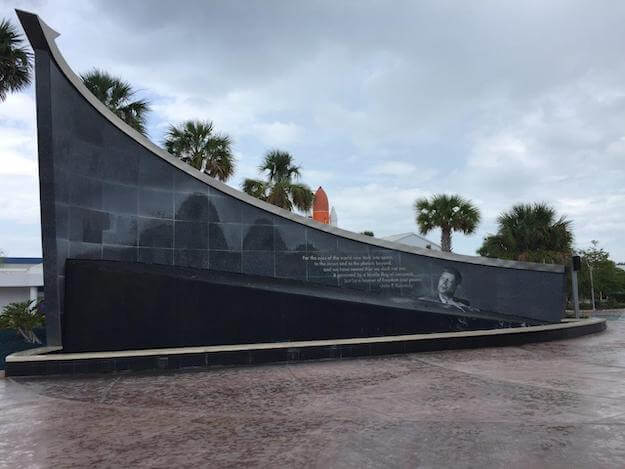 Located at the space center named after the same president, stands a monument dedicated to John F. Kennedy. The late president was pivotal to space travel, declaring in 1961 that the United States would put a man on the moon and bring them back safely before the end of the decade. He succeeded and in July 0f 1969, Neil Armstrong, Edwin "Buzz" Aldrin, and Michael Collins were the first men on the moon.
The fountain monument stretches 75-feet wide and 30-feet tall at its tallest point and pays homage to Kennedy's 1962 "moon speech". The words "For the eyes of the world now look into space, to the moon and to the planets beyond, and we have vowed that we shall not see it governed by a hostile flag of conquest, but by a banner of freedom and peace" are etched onto blue granite accompanied by JFK's face.
To see this president attraction in Florida, you of course need to visit the Kennedy Space Center in Merritt Island. Learn more and buy tickets here!
Don't miss our favorite things to do on Florida's Space Coast here!
Kennedy Statue – Tampa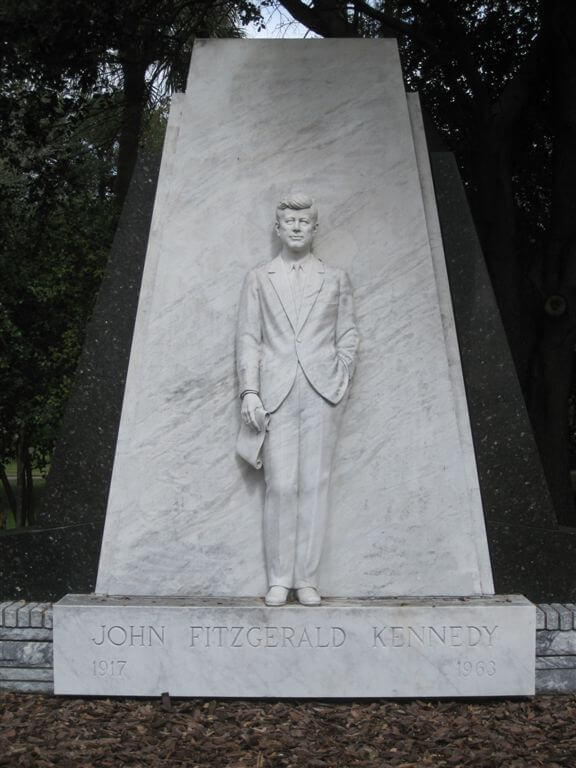 Located on Kennedy Boulevard in Tampa sits another statue dedicated to President John F Kennedy. The road itself was named after the late president. His motorcade primarily used the road for transportation when he visited Tampa. In 1964, not long after the renaming, Tampa activists along with the Democratic Party Chairman pooled their resources to commission this life-size statue of the late president. The statue was sent over from Italy and now sits at Plant Park on the University of Tampa Campus at Hyde Park Avenue, and faces Kennedy Boulevard. If you visit the memorial in person, you can also see seven famous quotes from the late president across the bottom of the monument.
Presidents Hall of Fame – Clermont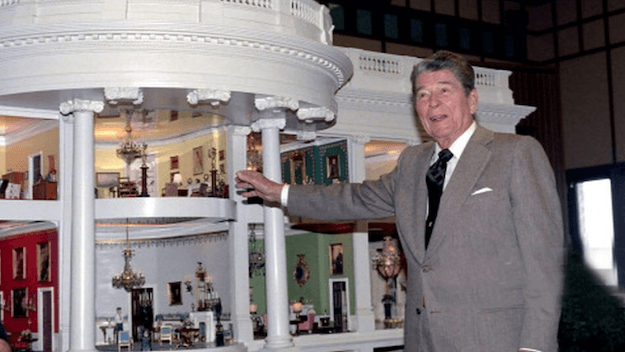 This roadside attraction is located in Clermont, near the Citrus Tower, and was once described by President Ronald Reagan as a "true national treasure". The Presidents Hall of Fame was first known as the "House of Presidents" when it opened in 1960. It was renamed in 1990 to reflect its changing exhibits. This attraction includes animatronics, replicas of the White House, and American miniatures.
You'll know you've arrived when you see a building modeled after the Lincoln Memorial. There is also a small Mount Rushmore to the left of the building. After you enter the museum, you'll be greeted by wax figures of the current president and first lady, in their inaugural best. Close by is an animatronic of President Abraham Lincoln. You'll also see a scene of the Ford Theater, moments before he was assassinated. If you'd like to see original presidential memorabilia, look no further! The Presidents Hall of Fame has original White House china, Christmas cards, champagne glasses, and more!
One of the most notable features of the museum is the miniature model of the White House, built on a 1 inch to 1-foot scale. The model includes crystal chandeliers and working televisions, as well as an updated Oval Office and decor for each administration change. While this model does travel quite frequently, portions of it are always on display at the Presidents Hall of Fame!
Learn more and buy your tickets here!
Truman Little White House – Key West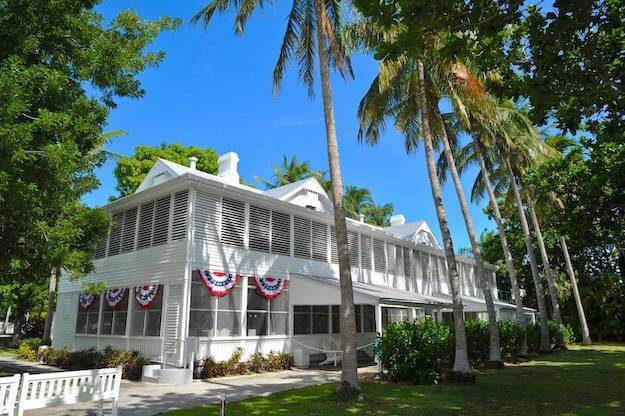 While President Harry Truman was born in Missouri, he had a soft spot in his heart for Florida, specifically Key West. Originally, this house was housing for naval officers in 1890. However, its most important use was 175 days between 1946 and 1952 of President Harry Truman's presidency. During his visit, Truman was grappling with the American issues that faced him. These included the Cold War, Civil Rights, labor unrest, and more.
Other presidents have visited the Truman Little White House including William Howard Taft in 1912, Dwight Eisenhower in 1955 and 1956, John F Kennedy in 1961 and 1962, Jimmy Carter in 1996 and 2007, and Bill Clinton in 2005. All of these former presidents have relaxed and cleared their minds here, similar to Camp David.
Today, this president attraction in Florida is a museum, and you can visit it while in Key West. Learn more and buy your tickets here!
Don't miss our favorite things to do in Key West here!

AuthenticFlorida.com was named Best Travel Blog two-times at the Florida Sunshine Awards.
To receive Authentic Florida's free weekly ENEWs, sign up on our Authentic Florida home page.
To inquire about partnerships/advertising, please contact info@authenticflorida.com 
Proud Member of: 

---
Comments are closed.