The Florida Humanities Council created The Florida Stories audio tour app for use on your phone or mobile device. It gives you walking tours of Florida's most fascinating communities. All you have to do is download the info from the community you plan to visit and Voila … it's truly like having your own private tour guide! Audio narration with synchronized photos leads you step-by-step with a bundled package of history, new and old pictures, maps, key architectural landmarks, and tales of historical characters who have contributed to the town's heritage. Once downloaded, you don't need to worry about expensive roaming charges because you won't need an internet connection for it to work.
Communities to Explore!
In Florida, there are so many communities to explore that have fascinating historical and cultural backgrounds. Consider walking through Cuban history in Tampa's Ybor City, or learning more about the Greek community of Tarpon Springs, or discovering hidden gems in the towns of Deland or Lake Wales. The unique backgrounds of each community are described ranging from topics such as early indigenous tribes to pioneer settlers and 20th-century visionaries. You'll discover how various forces shaped the communities – the citrus industry, sponges, seafood, history, cigars, railroads, speculation, and even tourism.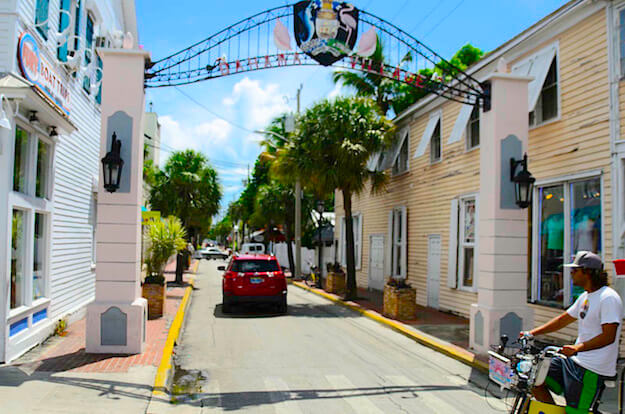 Travel through Key West, Fernandina Beach, Fort Pierce, and Bartow. Even if you can't get there immediately, you can still download the stories and listen to or watch the show. The engaging storyteller shares stories of what makes each community so completely different from the others.
If you think history is boring, then you haven't listened to these engaging Florida Stories.
A Story, Town by Town
To help you get an idea of what you can expect, here is an overview of some of the Florida Stories:

Sponge Diver, Tarpon Springs
Tarpon Springs
Hear Greek music in the background as the storyteller tells of the Tarpon Springs Greek settlement from the early days of the sponge industry, as you walk along the sponge docks, through the sponge exchange, and past an old sponge packinghouse. Visit Greek restaurants, coffee houses, markets, shrines, churches, and also reminders of the town's past and present.

Cuban Cigar Worker in Ybor City, photo, WEDU
Ybor City
Stroll the Cuban district of Tampa's Ybor City and follow the Jose Marti Trail. Marti was a political activist who promoted Cuban independence from Spain at the turn of the twentieth century. His visits to Ybor City to share his vision with Cuban cigar factory workers were a driving force in United States involvement. Enjoy the sounds of the Spanish guitar and follow the trail to historical landmarks including cigar factories, restaurants, clubs, and also theatres.
 
Fernandina Beach, historic train depot, photo, Amelia Island Museum of History
Fernandina Beach
In Fernandina Beach, you'll learn about Amelia Island's early indigenous Timucuan inhabitants, and also the island's reputation as a smuggler pirate haven. Find that this area is the birthplace of the modern shrimp industry, walk past the historic train depot, enjoy a drink at the Palace Saloon (the oldest continually operated saloon in Florida), and admire the period homes, old churches, and also the beloved Florida House Inn.
 
Demand was founded as "the Athens of Florida", photo, West Volusia Historical Society
Deland
In Central Florida's Deland, you'll take in southern charm and find out why this community embraces its alluring history. Learn the story of its founder, Henry Deland, who was inspired to create the "Athens of Florida." Take in the highlights of Stetson University and walk through historic downtown past colorful murals, the courthouse, and also the theatre.
 
Ernest Hemingway on his boat, the Pilar, photo Ida Wood Barron Collection
Key West
Everyone loves Key West. But do you know Key West's historical past? The Key West Florida story begins with the Customs House, once the center of the ship-wrecking and salvage business. Then travel to Ernest Hemingway's iconic watering hole, the legendary Sloppy Joes. Follow the Florida walking tour to the Key West homes, mansions, schoolhouses, and churches and also learn about the town's colorful and multicultural past.

First United Methodist Church of Bartow, photo, Jayme Jamison, Polk County Historical Assoc. 
Bartow and Lake Wales
And don't miss Polk County's Bartow and Lake Wales – two Central Florida historic gems. Bartow prides its preservation efforts as it refurbishes rather than creates new construction. Nearby is Lake Wales, famous for Bok Tower Gardens and also a town where Pioneer Day is celebrated annually by thousands. Both communities also take pride in their pioneer settlements. Admire Bartow's gracious historic homes, bungalows, and churches also including a relatively unchanged downtown. In Lake Wales visit an old railroad depot, historic downtown's Park Avenue, the 1927 Dixie Walesbilt Hotel, and also the B.K. Bullard Building, a one-stop architectural shopping gem.

A.E. Backus, photo, St. Lucie County Regional History Center
Fort Pierce
Walkthrough the historic downtown of Fort Pierce, known as the Sunrise City on Florida's east coast, where the Atlantic Ocean inspired many local artists including author and folklorist Zora Neal Hurston. Long ago, Fort Pierce was an untamed frontier of cattle drives, timber harvesting, and pineapple farms, and where Indian River citrus is still prized. The Flagler railroad took goods to the market and also promoted the town's growth. Visit the home of artist A.E. Backus who inspired a group of African-American artists now known as the Florida Highwaymen. These artists were known for painting mostly landscapes that documented the area's beauty and also selling their works along roadsides from their cars, the only "gallery" available to them in the racially segregated South. Visit key historical landmarks including the 1923 Sunrise Theatre and also walk along the quaint award-winning Main Street.
Remember, this is just a glimpse. The Florida Humanities Council currently has 35 Florida walking tours in the Florida Stories project. So, be sure to keep the app updated.
Florida Walking tours currently available for download on the Florida Stories app:
Apalachicola – The Hill
Bartow
Boca Grande
Bradenton (Old Manatee)
DeFuniak Springs
DeLand
Eau Gallie
Fort Lauderdale
Fernandina Beach
Fort Myers – Dunbar Community
Indian Key
Fort Pierce
Indian Rocks Beach
Fort Pierce – Lincoln Park
Islamorada
Key West
Lake Mary
Lake Wales
Miami (Downtown)
Miami (Little Haiti)
New Smyrna Beach
Ormond Beach
Pensacola
Phillippi Estate Park
Safety Harbor
St. Andrews
St. Augustine – Colonial Florida
St. Augustine – Flagler College
St. Augustine – Gilded Age
St. Augustine – Lincolnville
St. Augustine – South of the Plaza
St. Petersburg
Tallahassee
Tarpon Springs
Virginia Key Beach
Ybor City
Downloading Florida Stories App
Not sure how to download an app? Follow these steps:
For iPhones:
Tap the App Store icon on your device to open the store.
Search for Florida Stories and click the install button.
Once installed click the Discover Tab to find the Walk: for example, the Tarpon Springs tour.
Tap the FREE button to download and install the Walk: for example, the Tarpon Spring tour.
For Androids:
Tap the Play Store icon on your device to open the store.
Search for the Florida Stories app and click the install button.
Once installed click the Discover Tab to find the Walk: for example, Tarpon Springs tour.
Tap the FREE button to download and install the Walk: for example, Tarpon Springs tour.
Questions? Contact Lisa Lennox at the Florida Humanities Council at llennox@flahum.org
Want to check out even more apps perfect for a Florida road trip? See our favorites here!
We're also covered many of the destinations featured in these walks. Check out: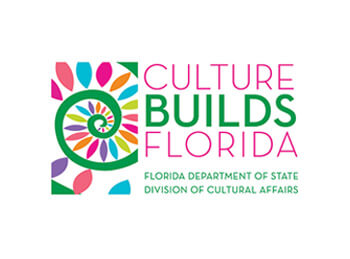 AuthenticFlorida.com was named Best Travel Blog two-times at the Florida Sunshine Awards.
To receive Authentic Florida's free weekly ENEWs, sign up on our Authentic Florida home page.
To inquire about partnerships/advertising, please contact info@authenticflorida.com 
Proud Member of: 

---
One response to "Florida Stories: Free Walking App Features 35 Community Tours"
If You Go
For more information on the Florida Stories:
For information on the