Photo, courtesy FloridasBirdingandPhotoFest.com
Florida's Birding and Photo Fest Launches its 15th Year
Whether you are newly interested in wildlife photography or a seasoned veteran, Florida's Birding & Photo Fest in Ponte Vedra Beach opens the door to the outdoors and nature for its 15th year.

Florida's Birding & Photo Fest features outdoor hikes (photo courtesy FloridasBirdingandPhotoFest.com) 
Many of us enjoy wildlife photography, especially when it comes to birds. And when our interest elevates from capturing an image, or a memory, to improving the artistic element of our photography, we look for a way to improve our craft.
Florida's Birding & Photo Fest is one the most popular events in the Southeast and will take place on Florida's Historic Coast, between Daytona Beach and Jacksonville. Northeast Florida provides a rich backdrop for photographing birds and wildlife with so many species of birds, a welcoming climate, a diverse natural environment and a plethora of access points to observe wildlife.

Florida's Historic Coast offers a rich backdrop for birds and wildlife
The Festival will be based at the Guana Tolomato Matanzas (GTM) Reserve Environmental Education Center in Ponte Vedra Beach. The GTM Reserve is one of the many locations for the festival activities covering thousands of acres and home to a pristine ecosystem. Salt marshes, tidal wetlands, oyster bars, estuarine lagoons and upland habitat including ocean front beaches are prime locales for observing nature and photography.

Florida's Birding & Photo Fest offers plenty of opportunities to see birds and wildlife, (photo: Marina Scarr)
A popular event among birders, nature enthusiasts and photographers throughout the southeast, Florida's Birding & Photo Fest features eco tours, trail hikes and seminars – all conducted by world-renowned photographers and experts.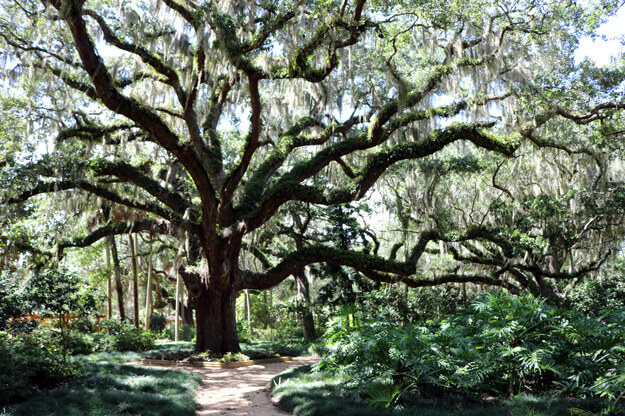 Washington Oaks State Park is one of the many locations participants can choose for outdoor events
From immersive photo safaris to inspiring educational workshops and thought-provoking featured speakers, the challenge will be choosing which sessions and activities to attend.
Here's a snapshot of opportunities:
Outdoor Events
Stroll through the Washington Oaks Garden State Park, the River to Sea Preserve and the GTM for birding and nature walks; join kayak eco tours through area rivers, lakes, marshes and tidal creeks; board motorized boat excursions at sunrise or sunset; or even visit the St. Augustine Alligator Farm Zoological Park to view nesting birds in a busy rookery.
Keynote Speakers
Keynote speaker and photographer Lewis Kemper takes you on a multimedia adventure through the images he has captured while photographing the Sacramento River. Kemper brings to life the river and some of its inhabitants including River Otters, Great Blue Herons, Green Herons and much more. International photographer and opening reception speaker Bobbi Lane also shares her tips for lighting, angles and lenses from her travels abroad to Ethiopia, Myanmar, Venice, Turkey, and Hong Kong.

Photo Seminars are held throughout the Fest, photo courtesy, FloridasBirdingandPhotoFest.com
Photo Seminars and Field Workshops
Learn from experts in a wide range of topics: photography basics and how to get started; photographing birds in flight, photographing a sunrise and sunset; the basics of nighttime photography and how to capture the best shots of shorebirds. Even classes on photography tools such as Photoshop and Lightroom are available.
Register for Florida's Birding & Photo Fest at FloridasBirdingAndPhotofest.com. The $25 registration fee will be waived for all Authentic Florida Readers (use code authenticfl). Classes and field workshops are priced individually. For more information, contact Erin Masters, (904) 209-4422 or emasters@floridashistoriccoast.com.
To receive Authentic Florida's free ENEWs, featuring travel and living updates, delivered weekly, sign up on the home page Authentic Florida, voted Blog of the Year and Best Travel Blog at the Orlando Sunshine Awards.      
---