Get Fresh with Florida's Adventure Coast Fall Harvest 
Written by Authentic Florida Guest Contributor, Diane Bedard, NatureCoaster.com
The fall Harvest has begun on Florida's Adventure Coast where you can visit local farms to pick or buy you own fresh produce – with a full array of delicious and healthy goodies to take home.
Fall is here and the weather is perfect for outdoor activities. A great adventure to embark on this time of year is visiting a local farm or co-op garden to pick your own fresh produce. There is a cornucopia of delicious vegetables available and family u-pick adventures are educational, healthy and fun.
The fall harvest has started along Florida's Adventure Coast (also known as Hernando County), an hour north of Tampa where farmers are hauling in pumpkins, squash, okra, beans, greens, kale, swiss chard, beets, peas, broccoli, cauliflower, spinach, bok choy, radishes, and cucumbers.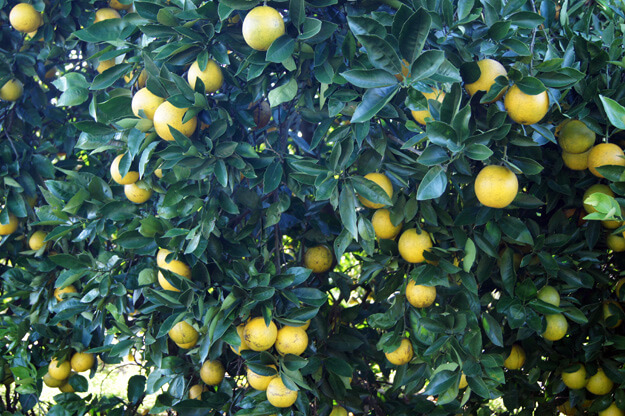 Citrus season begins in October with all varieties of grapefruit; Navel, Ambersweet, and Hamlin oranges; and Sunburst, FallGlo, Robinson and Nova tangerines. Groves line much of the Nature Coast's two-lane blacktop roads. This time of year, the yellow and orange orbs can be seen amidst the trees deep green leaves.
Mid-December starts strawberry season and from there the fresh, locally grown harvest just gets better and better! Blueberries, blackberries, peaches, and pears are available throughout the area as the seasons change. The Blueberry Festival is a fun event in downtown Brooksville each April.
Right now, Brooksville's Frazier's Farm corn harvest is winding up its fall season and you can visit six days a week until mid-November for the freshest, sweetest corn in Florida. This quaint farm and farm market is a local icon in Brooksville. David Frazier states that he has people who plan their vacation to Florida around his harvests. Stop by to find out why.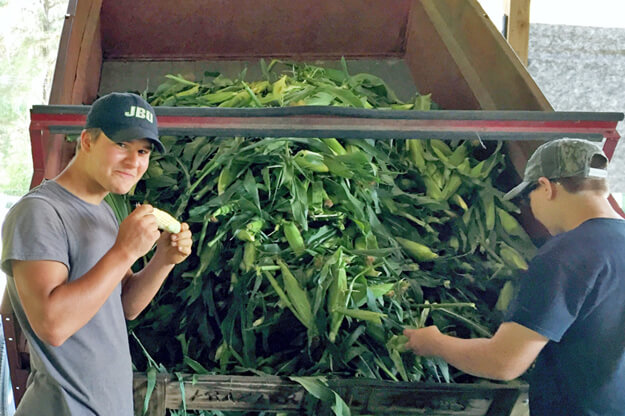 Frazier's Farm, photo courtesy, NatureCoaster.com

Muscadine grapes are grown throughout the area, often used for wine
Brooksville's Beasley Farm on Preston Road offers visitors u-pick and produce boxes several days a week. In Masaryktown, Sweetfields Farm offers organically grown u-pick and fresh-picked vegetables as they are available, and nearby Upicktopia offers fresh-picked and u-pick cucumbers, herbs and pumpkins on Friday and Saturday. Upicktopia just opened a winery (Masaryk Winery) to feature their locally grown and made Blueberry Wine. Strong Tower Vineyard has u-pick Muscadine grapes in season and offers tastings and bottle sales year-round. JG Ranch in Brooksville will open in December for strawberries and offers farm fresh eggs year-round.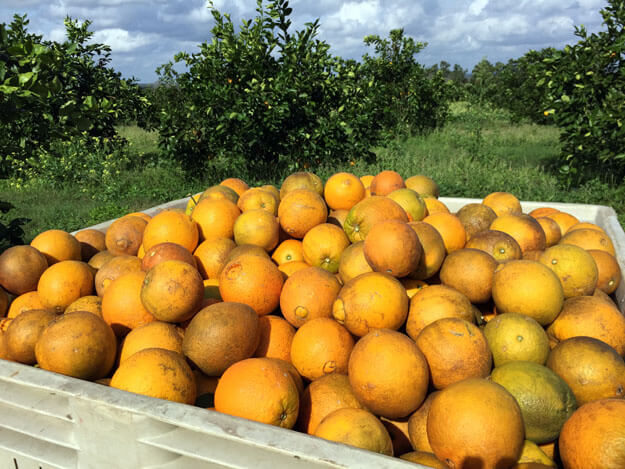 Boyett's Grove Citrus and Attraction, photo courtesy NatureCoaster.com
Although you cannot legally pick an orange in a gift fruit shipper's grove, you can still enjoy choosing your own oranges, tangerines and grapefruits at Brooksville's Boyett's Grove Citrus and Attraction. The owners harvest citrus daily from their commercial groves, wash and wax the fruit on old-fashioned 1950's equipment, hand-pack and ship it throughout the U.S. During "fruit season," it can be a challenge to find someone in the store, but they are always there washing, waxing and packing gift fruit. The taste of Boyett's fresh citrus is well worth the hunt.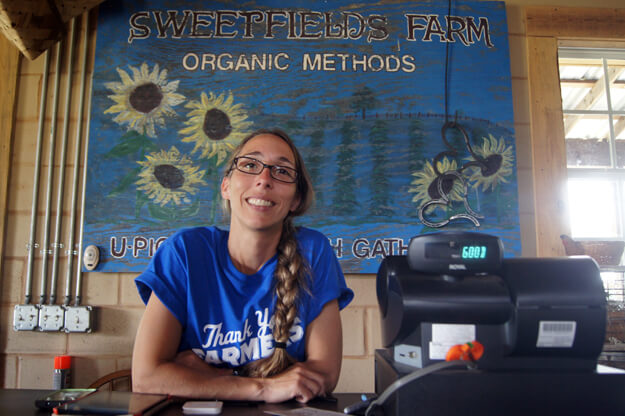 Sweetfields Farm owner Lisa Kessel
There are a few things to remember when you "buy local."

Sweetfields Farm, Masaryktown
First, be sure to call ahead to the farm to make sure they have anything specific you want. Sometimes they run out – or worse yet – the weather doesn't cooperate for growing. Whenever you visit a farm, wear close-toed shoes. Flip flops and u-pick do not go together well due to uneven terrain, stinging ants and dirt. Hats and sunscreen will help protect you from sunburn and that's important because fresh food just doesn't taste as good with a third degree burn.
Visiting an outdoor market to buy produce often requires you to bring containers for transport. Try to get there early in the day, as exposure to heat is not good for fresh fruits and vegetables. You may even want to bring a cooler to take home your bounty. Each Saturday there is a Farmer's Market in the parking lot of the Rural King on US 19 in Spring Hill, as well as various markets open daily throughout the area.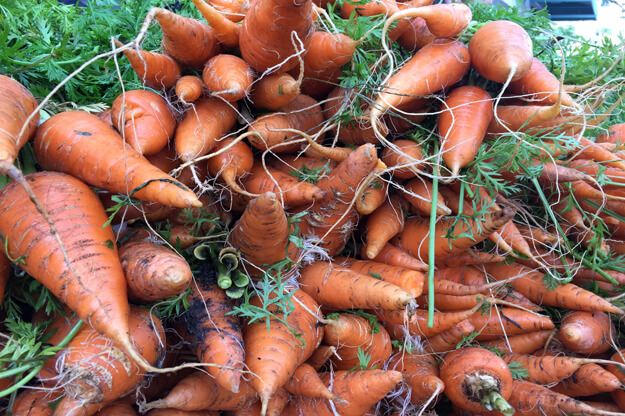 U-pick and fresh market produce are awesome. In fact, they are so good you will likely want to keep the deliciousness forever. That's where canning and preserving come in.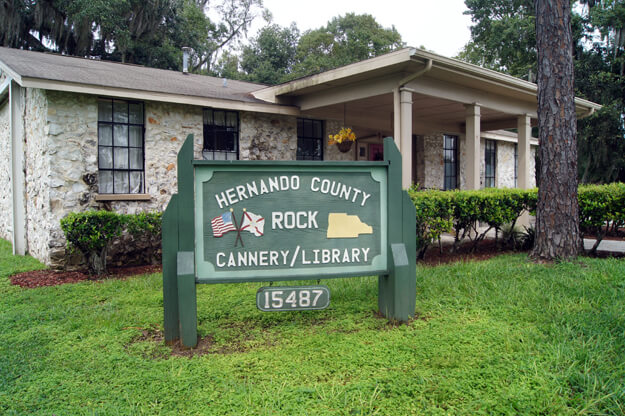 With a well-organized day, you can get your produce in the morning, stop for lunch (and a nap), and then visit the historic Little Rock Cannery to preserve your bounty.
The Little Rock Cannery is a magical place to prepare fruits, vegetables, meats and seafood for long-term storage in jars. With the capacity to pressure can up to 96 jars at one time, along with a double water bath processor, high speed commercial food prep equipment and a gas stove/oven, you can prepare food and fill your jars in a timely, safe, and clean kitchen setting – with help because professional staff are always on hand to process jars, and to assist new and "seasoned" canners.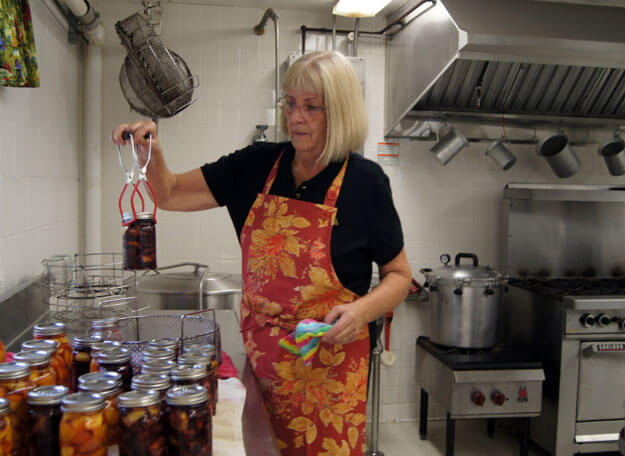 Manager Kathi Commandi demonstrates canning techniques
Kathi Commandi is the Cannery Manager. A retired nurse, she is often accompanied at the cannery by her husband, Lee, a retired police officer. Kathi and Lee are passionate about the value of growing and canning fresh food. For example, every year they can a sauce made with the tomatoes grown from seeds that Lee's father carried to the U.S. from Italy in 1912.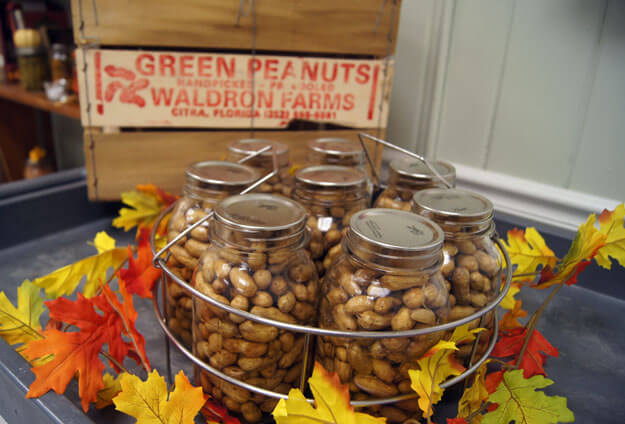 "The health benefits of canning you own fresh food are numerous," Kathi explains. "You can limit the salt and sugar in your foods, and eliminate preservatives that have been shown to have links to cancer and diseases from your food. The canning process preserves the food for 1-3 years."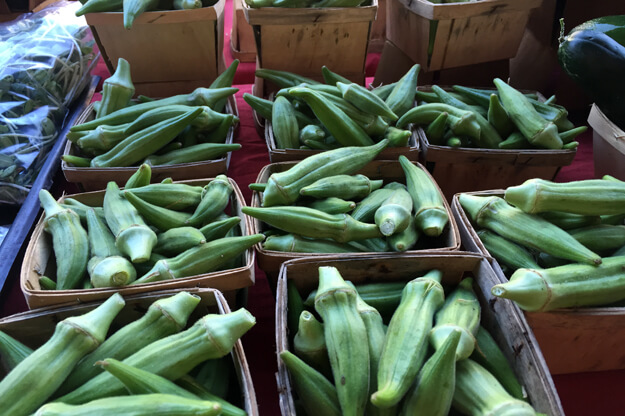 Hernando County's Little Rock Cannery is open to the public, and the cost is only $10 for a one-time use or $50 for a yearlong membership. The cannery team also hosts classes for groups of up to 12 for those wanting to learn the canning process. You will need supplies such as mason jars and lids, but the Cannery staff will gladly help you plan your success. They may even share family recipes and processing tips.
An appointment is required any time you want to use the cannery and it can be set up by calling 352-799-4226.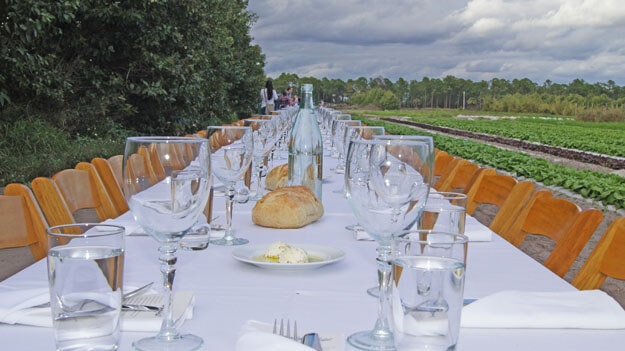 With the current trend of fresh-to-table, the magnificent weather and the fun of picking and preserving your own healthy food, maybe you want to fall into the harvest of Florida's Adventure Coast this week.
Diane Bedard is Florida's Original NatureCoaster™. She is an expert on all things "Nature Coast," – which includes Pasco, Hernando and Citrus counties, promoting enjoyment of the area through her online magazine, NatureCoaster.com and as a columnist.
To receive Authentic Florida's free ENEWs, featuring travel and living updates, delivered weekly, sign up on the home page Authentic Florida, voted Blog of the Year and Best Travel Blog at the Orlando Sunshine Awards.  
---