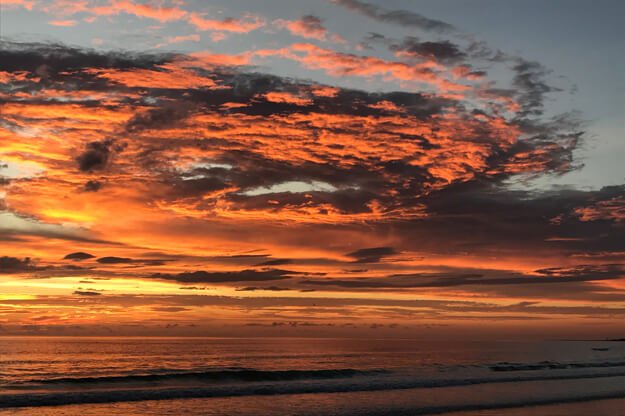 Over the past week, there were three things that swirled throughout my brain during Hurricane Irma. These have become my personal "lessons learned" or takeaways.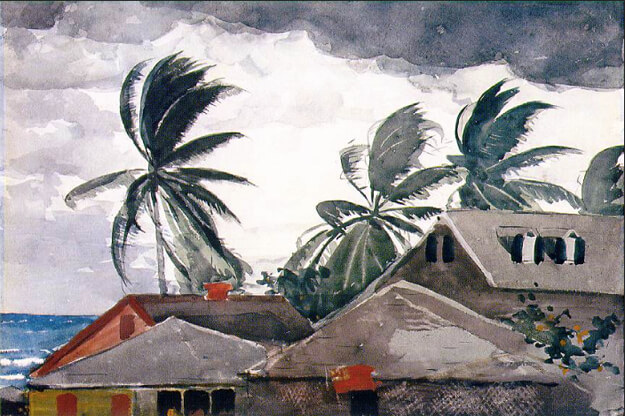 Artist Winslow Homer (1836-1910) Hurricane, Bahamas
Hurricane Irma slammed into the Florida Keys this past week and then made a second landfall at Marco Island near Naples. The storm then moved north affecting nearly every part of the state leaving a trail of devastation along the way. Our hearts go out to all who have been affected by the hurricane.
Days after the storm many of us are still without power. Some of those who left before Irma hit still haven't been able to return home. Rivers have swollen with flood waters and debris and downed power lines still block some roads. Crews are working feverishly to restore utilities, communication, and transportation infrastructure and service. Areas throughout our state were affected by this very large, deadly and horrific storm.
At home, we are tackling both cleanup and disrupted schedules. Those of us who are back to work deal with this at the workplace as well – while ensuring family life returns to some normalcy.
But there is something we have witnessed, even amidst the turmoil. There is a lot of gratitude around us. We are grateful that we survived Hurricane Irma and grateful for the return of blue skies and beautiful, albeit sweltering at times, Florida sunshine.
Over the past week, there were three things that have become my personal "lessons learned" or Hurricane Irma takeaways. And even though my experience may be different from yours, we hope you will glean ideas and insights to help you plan for the next time. So, here's my list:
#1 – They Weren't Kidding – Be As Prepared As You Can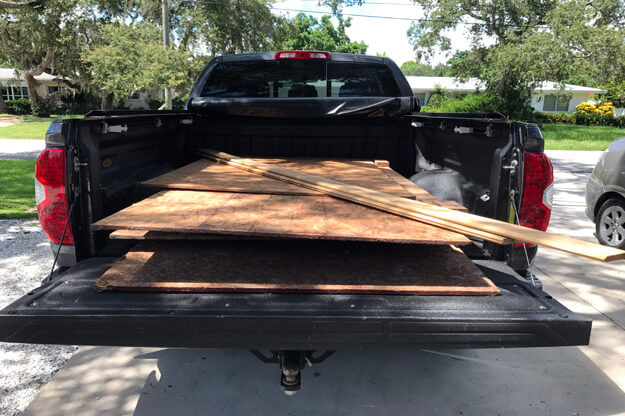 During the impending arrival of Hurricane Irma, the most helpful social media posts were the checklists for hurricane preparation. Detailed preparedness information was posted and reposted, and when resources became scarce creative ideas flowed. New information about the position, strength and path of the storm was available through multiple media channels, and as the situation changed everyone was able to offer new helpful tactics as they adjusted plans and repositioned their daily lists of "things to do."
One thing we learned is the importance of having contingency plans. Hurricanes are so unpredictable. We didn't know the exact direction the hurricane was going and to what extent we needed to prepare. We figured out quickly to plan for the worse case scenario.
Plywood and hurricane shutters went up when we had the resources. We determined where the nearest shelter was or the route we were taking to a safe haven with family or friends. We gathered important documents, moved things to higher ground, removed furniture from outdoors and packed our bags. We checked evacuation routes and stayed posted to helpful hurricane alerts.
#2 – Family, Friends and Neighbors, and Tireless Workers Providing Shelter Deserve a Special Place in Our Hearts

My brother and his wife took in a group of friends who needed shelter
It really takes special people to offer homes and lodging in the midst of severe weather conditions. We went to my brother and sister-in-law's home where there was a collection of friends and family that included 12 people, two children under five years old and seven dogs.
Special thanks goes to those kind people – like my brother and his wife, who took in many who needed a safe haven and support. Everyone was provided a place to sleep, while our hosts prepared a daily meal plan and a generator that maintained the basic necessities. They are special people in my book, and a model to me and many.
And I am thankful for so many others whose mission was to aid and protect us. Consider all the first responders, and others who worked away from families – ensuring our safety in shelters, hospitals, on roads, even at grocery stores and gas stations. Just think of all the power line workers – many from out of state who were working in the hot sun to restore our power. They all warrant our deep appreciation. We couldn't have managed without them.
We send a very special thank you to all who helped others in any way during this stressful time – and continue to do so!
#3 – Everyone Handles Stress in Different Ways – Reduce the Storm Within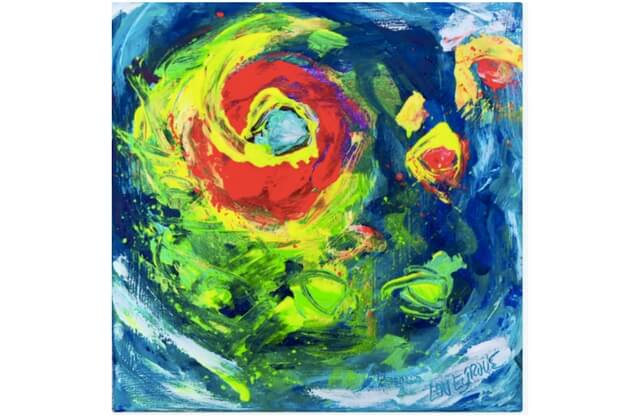 Authentic Florida artist Leoma Lovegrove painted this to help her overcome fear
The impending hurricane created stress for Floridians. We did not know from day-to-day what ultimately would happen with Hurricane Irma. And as we watched the weather and news reports we became increasingly anxious.
Everyone experiences stress differently, and we each have a different way of dealing with it. And some of us have very vivid imaginations – we see roofs flying off, winds carrying us away, and trees falling down on our homes and on and on. It's easy to stress out especially when we have little control of a situation. And sometimes the worst does happen, as we witnessed in the Florida Keys, and during Hurricane Charley a decade ago and even Andrew a generation ago.
Some people are fortunate and just don't worry so much. I am not a worrier when it comes to hurricanes. Maybe I have a dull or inactive imagination.
Even so, at times I practice some specific methods for reducing my fear: First and foremost, I exercise (safely) before or after a hurricane to release my anxious energy; I find a place that provides personal space away from anxiousness; I find it easier to cope if I stay busy and do the "next right" thing as there is always something to do to prepare for a storm and during a storm (i.e. comforting children, playing games, serving or cooking food, storing water, cleaning up, preparing for the next meal). Other ideas include reducing the overload of TV news and staying one step ahead of my to do list. As we all know, as situations change, so do our priorities.
Self-care should be a top priority right now. Think about the instructions a flight attendant gives during a plane flight – grab your own oxygen mask first, so you can then help others.
If I had to do it over again, I would lower my stress this way:
#1 –Maintain my physical health whether there is a hurricane or not. This is VITAL. Preparing for a hurricane putting up shutters, hauling lawn equipment, cleaning, moving and lifting takes strength and energy and a lot of it. It works best if I condition my body for everyday work. If I didn't just think what preparing for a hurricane will do to overtax myself.
And after the storm there is clean up. Bagging yard waste, hauling debris and trees takes a lot of work and energy. Many of us can't do this all alone, but we have to do some of it alone. I always need to make exercise and health a high priority.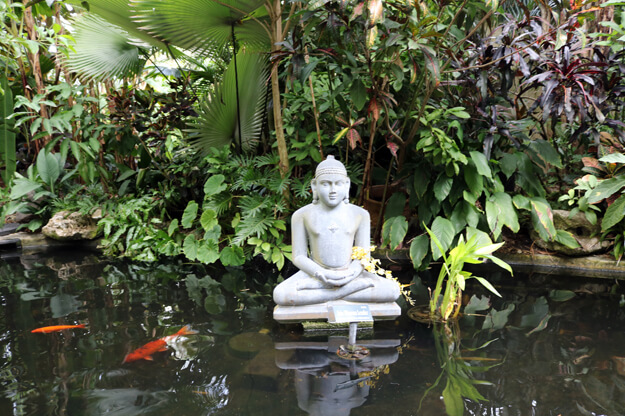 #2 – Remember to stay centered – Whatever way that I can maintain my "center" is the key to good health regardless of the reason. Some people rely upon a spiritual or religious faith to keep them grounded. Some use yoga, meditation, reading, music or even maintaining "quiet time" to find balance. Whatever method, faith or tool you use is essential during difficult times.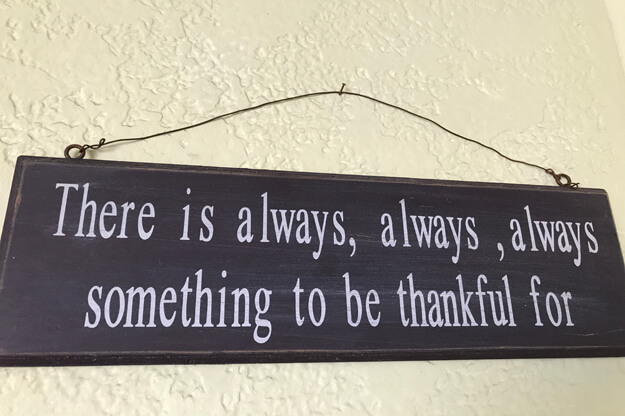 #3 – Remember that individual actions are the key to success. If I am stressing, I am not doing the "next right thing." I am focusing on the problem and actually have become the problem. I may be powerless over many things, but I am not powerless over my own actions.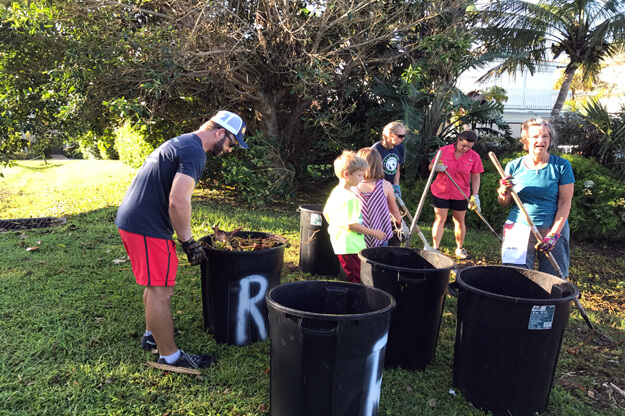 Florida neighbors helping neighbors
#4 – Remember that kindness is the highest form of wisdom – once I have stabilized my own life, I need to help others who are suffering, and need support. Just looking around the neighborhood, there are others who are having a rough time, and this is my time to help. Older or less able Floridians who cannot manage the load need help and those with families that are under resourced need help too.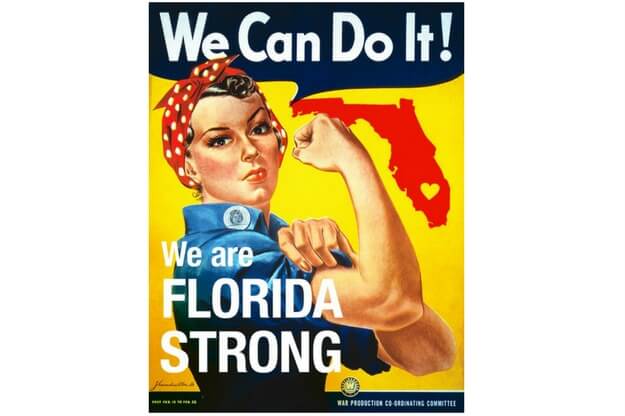 Graphic courtesy of Rick Kilby, Kilby Creative, and the Old Florida Facebook Page
Yes, we are #FloridaStrong. Floridians are resilient, resourceful, proud and caring.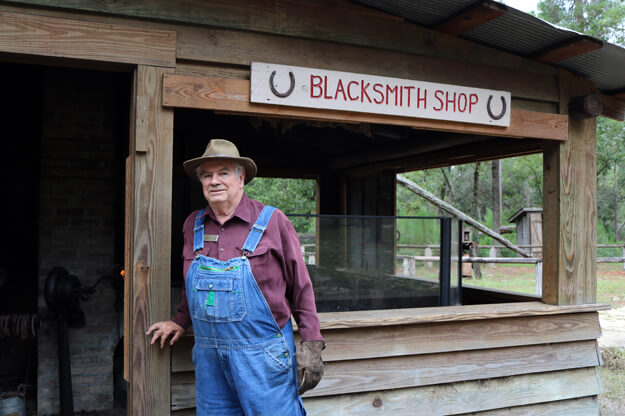 Volunteer, Cracker Village, Silver River Museum, Ocala
Just like the old Florida pioneers who toiled the land, ran cattle back and forth across the state, and withstanding rough and primitive conditions with the most basic survival skills and no air conditioning, we can survive and thrive. They did it and so can we.
Take special care Authentic Floridians.
You've got this one! Blessings to all.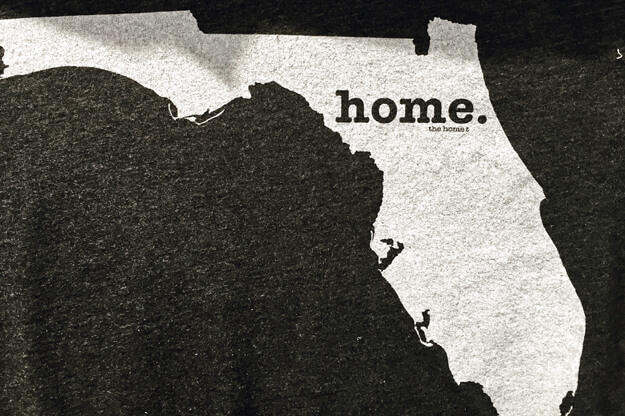 Please share your story. We would love to hear from you, your experience and "your takeaways" in the comments below.
To receive Authentic Florida's free ENEWs, featuring travel and living updates, delivered weekly, sign up on the home page Authentic Florida, voted Blog of the Year and Best Travel Blog at the Orlando Sunshine Awards.
---