August 21st is National Sweet Tea Day! 
Sweet Tea is synonymous with Southern culture and is a popular recipe throughout the Sunshine State. Making homemade Sweet Tea with your own recipe isn't difficult at all, but many Southerners argue about how much sugar you should include.
Made with plenty of tea bags for a strong, steeped flavor, a "Simple Syrup" brings sweetness to this Sweet Tea recipe without having to worry about loose sugar granules.
TIP: adding a little baking soda to the Sweet Tea removes any cloudiness and will give you a crystal-clear pitcher.
Homemade Southern Sweet Tea 
12 regular-size Tea bags
1 qt. distilled or bottled water
1/8 teaspoon baking soda
1 qt. ice cubes
1 1/4 cups "Simple Syrup" – 1 cup sugar, 1/4 cup water (see below for instructions)
Instructions
Step 1:

Place Tea bags and baking soda in a large heatproof glass pitcher.
Step 2: Bring water just to a rolling boil in a saucepan or kettle, and immediately pour over Tea bags, making sure bags are submerged. Cover and steep 7 minutes. Remove tea bags without squeezing; discard tea bags.
Step 3: Add ice, and then stir until ice melts. Stir in "Simple Syrup", and serve over ice.
FYI: This Sweet Tea recipe was tested with Luzianne Tea.
How to Make "Simple Syrup"
First bring water and sugar to a boil in a small saucepan over medium heat, stirring occasionally.
Next, boil 1 minute or until sugar dissolves.
Remove from heat, and cool 30 minutes.
Refrigerate your Sweet Tea in an airtight container for up to 2 weeks.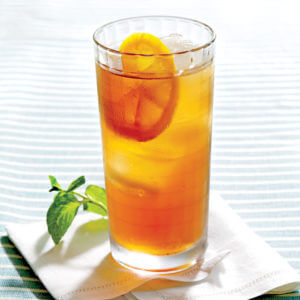 Want to go out and grab your own delicious Sweet Tea to celebrate today? Head out to your favorite cafe and treat yourself! (Our favorite is the Sweet Tea at Barnie's Coffee & Tea in Winter Park. You can check it out here!)
NOTE: National Iced Tea Day (as opposed to National Sweet Tea Day) is celebrated on June 10th.

AuthenticFlorida.com was named Best Travel Blog two-times at the Florida Sunshine Awards.
To receive Authentic Florida's free weekly ENEWs, sign up on our Authentic Florida home page.
To inquire about partnerships/advertising, please contact info@authenticflorida.com 
Proud Member of: 

---
Comments are closed.