In case you hadn't noticed, Florida is flooded with Film Festivals (we've listed many of them at the end of this article). As with everything in life, some are better than others. What's great about most of Festivals is it's an opportunity to see a film that you may not get a chance to see on the big screen anywhere else. We know these films are passion projects and labors of love and the reality is the majority of independent films that are fortunate enough to get distribution end up on TV, DVD or streaming on-line. It's no reflection on the quality of these films. It's just a very competitive industry.
There's something special about seeing a film with an audience … and even more memorable when the stars and filmmakers are in attendance and you're able to ask them questions about their projects.
We've decided to put a spotlight on one of our personal favorites, the Florida Film Festival, which runs for 10-days from April 6-15, 2018, in Central Florida (at Enzian Theater in Maitland and Regal Winter Park Village Stadium 20). It's one of the most respected film festivals in the US and people travel from all over the world to attend it.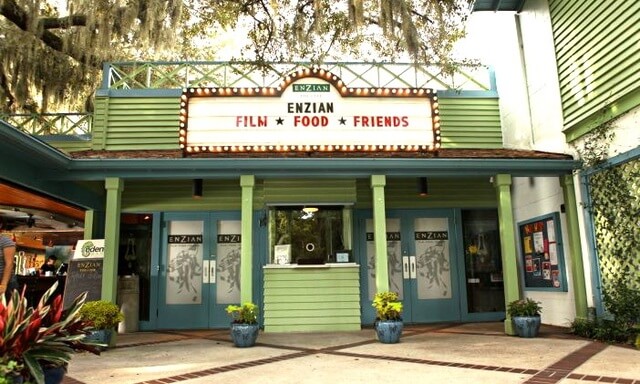 This year's Festival will screen 183 films representing 38 countries, along with celebrity guest appearances, forums, and parties. Approximately 40 of the films have Florida connections. Every year the competition gets more intense. If you have a film at this festival, that's a big feather in your cap. Congrats!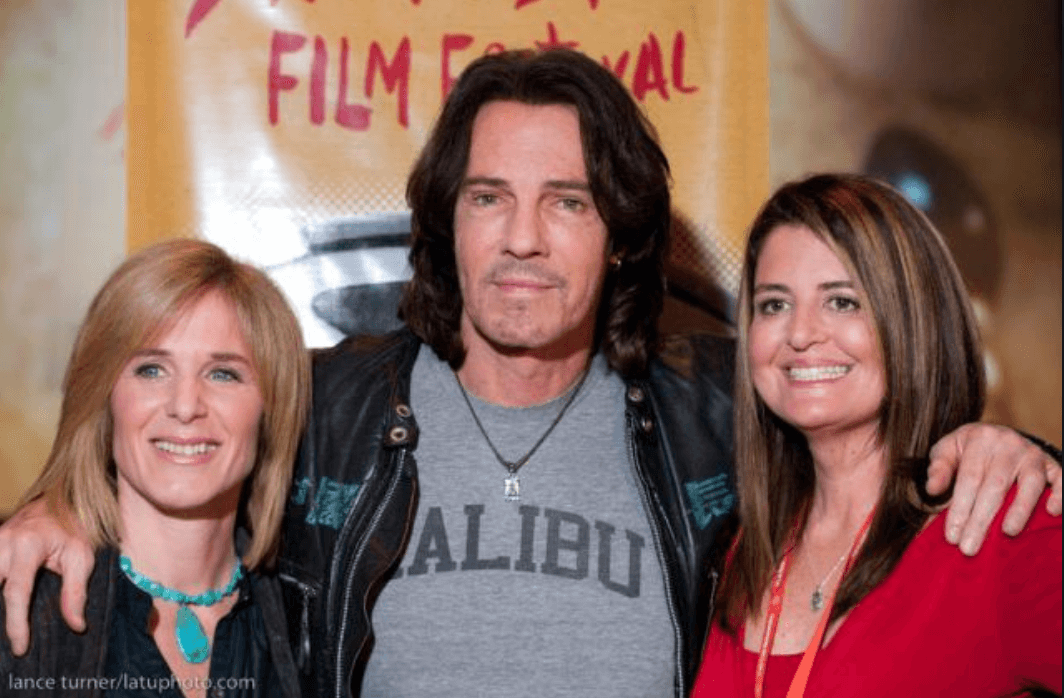 Sylvia Caminer, Rick Springfield, Melanie Lentz-Janney at the 2012 Florida Film Festival, Photo Credit: Lance Turner
The program lineup for the 27th Annual Florida Film Festival is truly one of the best ones we've seen to date … and we've been attending this Festival for 27 years (including having our own feature documentary in the 2012 festival. In fact, our film ("An Affair of the Heart") broke the record for the fastest sell out in Florida Film Festival history … we need to circle back with the Florida Film Festival team after the Festival this year and see if we still hold that record … they're a little busy right now so we didn't want to bother them, but we will post an update on this page). But, let's get back to the 2018 Festival …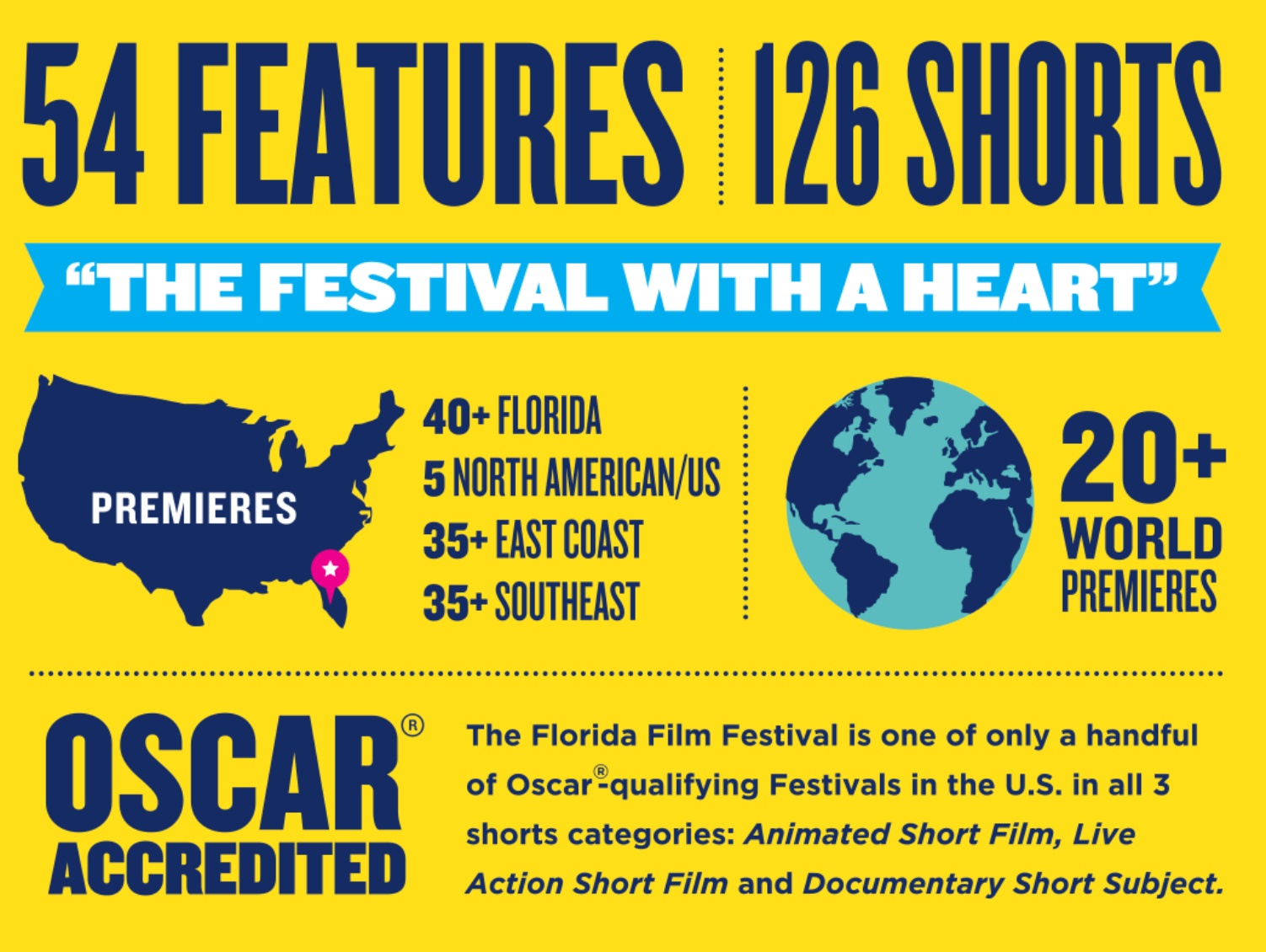 Recently, we had the honor of being invited to the 2018 Program Announcement event and couldn't believe how many of the films we noted with the words: "MUST SEE." The documentary line-up was attention-grabbing with films including Grace Jones: Bloodlight and Bami, The Godfathers of Hardcore, and 40 Years in the Making: The Magic Music Movie.
A few of the Florida Films include Long Time Coming, A Greater Society and A Mediocre Documentary with Tom and Dan.
Some of our other "Must See" films include:
We definitely recommend checking out the shorts programs. Did you know that the Florida Film Festival is the only Oscar-accredited festival in Florida? That's right … The winners of the shorts competition are automatically qualified to be nominated in the shorts categories at next year's Academy Awards.
There are also lots of parties and forums. The panel discussion "Indie Women: Grab 'em by the Movies" will examine the progress of female directors after revelations about sexual harassment in the industry. By the way, 82 female directors are in this year's festival (last year there were 77). WOOT! The panel discussions are free and always educational. 
On Sunday, April 8th, don't miss the Locally Fresh program that will include live cooking demonstrations along with food-focused shorts and a local farmers market.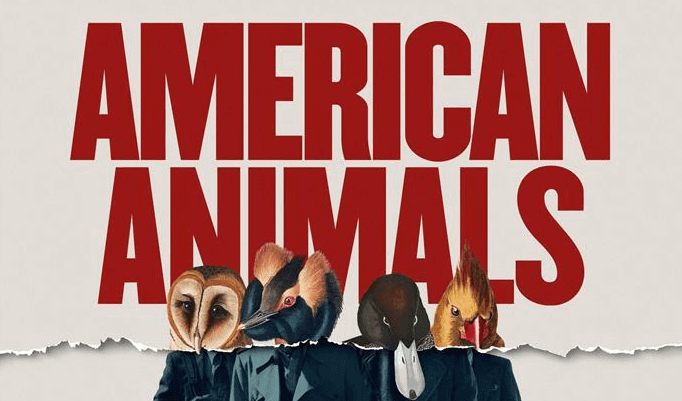 In typical Florida Film Festival style, stars will be shining at this year's Festival again. American Animals star Blake Jenner will be in attendance for the Opening Night Screening and Party. This film premiered at the Sundance Film Festival in January 2018 and has a great buzz around it.
Actress Pam Grier will be there on Sunday, April 8, for a screening of Quentin Tarantino's Jackie Brown.
Academy Award-winning actress Ellen Burstyn will be at the festival on Friday, April 13, for a screening of Darren Aronofsky's Requiem for a Dream.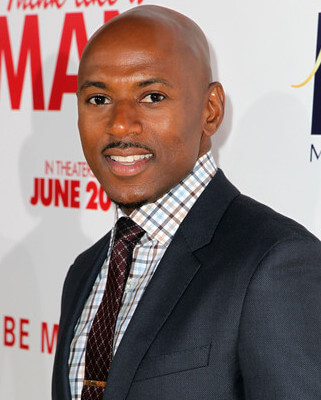 Also, actor Romany Malco, Jr (of Weeds and The 40-Year-Old Virgin fame) will be in attendance with his film Prison Logic, which he wrote, directed and stars in. He shot the film in Orlando, Miami and Ft. Laudersale.
Besides the on-screen talent, many of the directors and producers will be present to introduce their films and/or give Q&As during the festival.
Programming Director Matthew Curtis and his team have a reputation for their stellar film selections and it's no surprise that the Florida Film Festival is known as the "Festival with Heart."
Whether you are a filmmaker or a film enthusiast, this is one of the friendliest and most fun festivals you can attend. It also doesn't hurt that it's located in Maitland on the cusp of Winter Park at one the coolest independent film houses on the planet. Be sure to come with an appetite because the Eden Bar serves delicious food outside or while you are watching a film. Plus, keep in mind, Winter Park is a cornecopia of shopping, dining, and interesting excursions to explore. (If you want some ideas of what to do in Winter Park, check out this past article we wrote: http://www.authenticflorida.com/articles/where-to-go/seven-reasons-to-fall-in-love-with-winter-park/)
The Florida Film Festival app (available for both iOS and Android users) is a great way to plan your Festival experience. Just mark the films you want to see or the events you want to attend. You may also view trailers on the app. https://itunes.apple.com/us/app/florida-film-festival/id1349475262
Individual tickets to most features and shorts programs are $11, but you can save some money by purchasing ticket vouchers in bulk or by buying a pass that grants you varying levels of access. The full 2018 Florida Film Festival lineup, film descriptions, trailers, stills, and schedule is available at http://www.floridafilmfestival.com/.
See ya' at the movies … 
CENTRAL FLORIDA FESTIVALS:
BROUHAHA FILM & VIDEO SHOWCASE
CENTRAL FLORIDA FILM FESTIVAL
CENTRAL FLORIDA JEWISH FILM FESTIVAL
CINE-WORLD FILM FESTIVAL
CREATURE PRODUCTIONS FILM FESTIVAL
FESTIVAL OF THE MOVING IMAGE
FLORIDA FILM FESTIVAL
FREAK SHOW HORROR FILM FESTIVAL
GASPARILLA FILM FESTIVAL
GAY ORLANDO FILM FESTIVAL
GLOBAL PEACE FILM FESTIVAL
INTERNATIONAL PEACE & FILM FESTIVAL
LOVE YOUR SHORTS FILM FESTIVAL
MARION FILM & VISUAL ARTS FOUNDATION FLORIDA FAMILY FILM FESTIVAL
MELBOURNE INDEPENDENT FILMMAKERS FESTIVAL
ORLANDO FILM FESTIVAL
ORLANDO HISPANIC FILM FESTIVAL
ORLANDO LATIN-AMERICAN FILM FESTIVAL
PIXIE FLIX FEST
SARASOTA FILM FESTIVAL
SARASOTA GAY AND LESBIAN FILM FESTIVAL
SOUTH ASIAN FILM FESTIVAL
SUNSCREEN FILM FESTIVAL
SURF FILM FESTIVAL
TAMPA INTERNATIONAL FILM FESTIVAL
TAMPA INTERNATIONAL GAY & LESBIAN FILM FESTIVAL
THROUGH WOMEN´S EYES: WOMEN´S INTERNATIONAL VIDEO-FILM FESTIVAL
VERO BEACH WINE & FINE FESTIVAL
YBOR FESTIVAL OF THE MOVING IMAGE
NORTH FLORIDA FESTIVALS:
AMELIA ISLAND FILM FESTIVAL
FLEX FEST
JACKSONVILLE FILM FESTIVAL
PENSACOLA INTERNATIONAL FILM & TELEVISION FESTIVAL
ST AUGUSTINE FILM FESTIVAL
TALLAHASSEE SHORTS FILM FESTIVAL
WORLD ARTS FILM FESTIVAL
SOUTH FLORIDA FESTIVALS:
BRAZILIAN FILM FESTIVAL OF MIAM
CANES FILM FESTIVAL
FORT LAUDERDALE INTERNATIONAL FILM FESTIVAL
FRANCE CINEMA FLORIDA
FRENCH FILM FESTIVAL AT FIT
HOLLYWOOD FLORIDA FILM FESTIVAL
ITALIAN FILM FESTIVAL
KEY WEST FILM FESTIVAL
MADE IN MIAMI FILM & VIDEO FESTIVAL
MANHATTAN SHORT FILM FESTIVAL
MIAMI CHILDREN´S MUSEUM FILM FESTIVAL
MIAMI GAY & LESBIAN FILM FESTIVAL
MIAMI INDEPENDENT FILM & MUSIC FESTIVAL
MIAMI INTERNATIONAL FILM FESTIVAL
MIAMI INTERNATIONAL SCIENCE FICTION FILM FESTIVAL
MIAMI JEWISH FILM FESTIVAL
MIAMI SHORT FILM FESTIVAL
NAPLES INTERNATIONAL FILM FESTIVAL
REWIND/FAST-FORWARD FILM & VIDEO FESTIVAL
SKYWAY FILM FESTIVAL
WOMEN'S INTERNATIONAL FILM & ARTS FESTIVAL
You can watch Melanie Lentz-Janney's award-winning feature documentary about the healing power of music at RickSpringfieldDoc.com. Her filmmaking partner, Sylvia Caminer, won best direction for this documentary at the 2012 Florida Film Festival. DVDs and BluRays are available on Amazon.
To receive Authentic Florida's free weekly ENEWs, featuring travel and living updates, sign up on our home page: Authentic Florida.
---