Make your own Homemade Authentic Florida Pesto Sauce
Try this easy recipe for homemade Authentic Florida pesto sauce using fresh basil – good with pasta, pizza and veggies – or even consider making your own fresh Florida holiday gifts.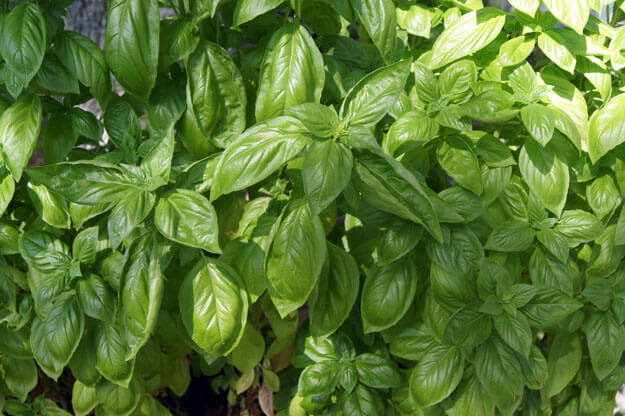 Florida pesto
This year, I had a bumper crop of fresh basil in my garden. And with this abundance, I use it in my every day cooking but I also decided to create some early holiday gifts for friends and family.
Pesto can be used in a variety of ways: on top of sliced crostini (toasted bread bites), with pasta, pizza or over roasted vegetables.
But if you are not a gardener or even grow your own basil, be sure to visit your local farmer's market where basil is often found. Or purchase the plant by visiting a plant nursery, clipping the leaves and then planting it in a container.
So, to make pesto, follow this easy simple recipe for making your own homemade basil. You might even want to double it to making some to freeze for holiday presents.
Pesto Recipe Preparation 
1 hour preparation
Makes: 3-4 eight-ounce sized jars of pesto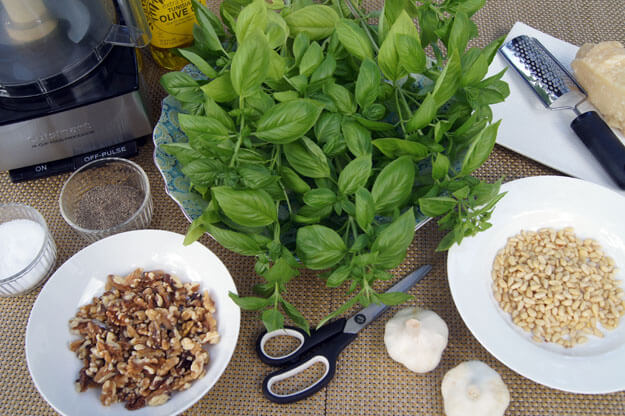 Recipe Ingredients
¼ cup walnuts
¼ cup pine nuts (pignolis)
3 Tablespoons of chopped garlic (nine individual cloves)
5 cups of fresh basil leaves, packed
1 teaspoon kosher salt
1 teaspoon freshly ground black pepper
1 ½ cups of good olive oil
1 cup of freshly grated Parmesan cheese
Equipment
Food processor (or blender)
3 pint sized jars (8 ounces, 1 cup size)
Recipe Instructions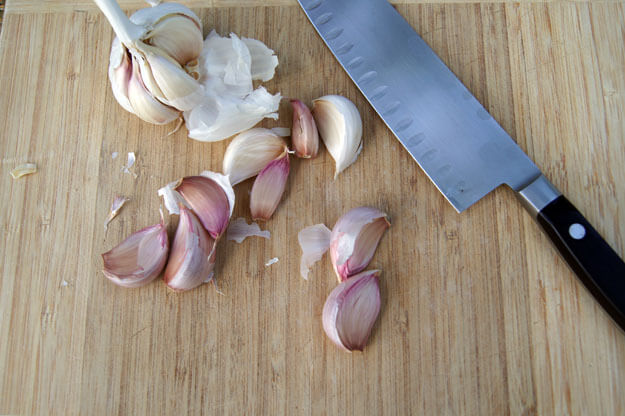 Step One: Chop 9 cloves of garlic (or 3 Tablespoons of chopped garlic)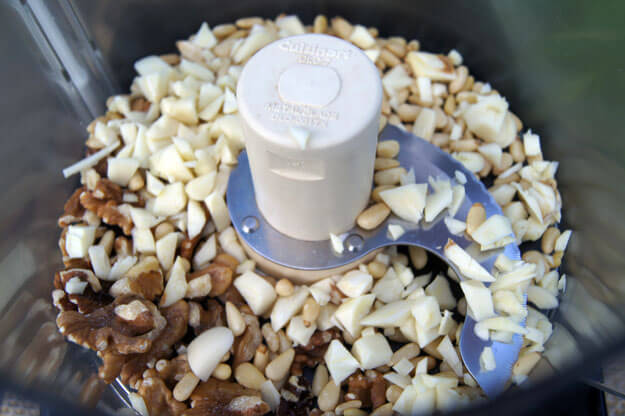 Step Two: Place in the food processor or blender, ¼ cup walnuts, ¼ cup of pine nuts and nine cloves of chopped garlic in with a fitted blade. Process for 15 seconds.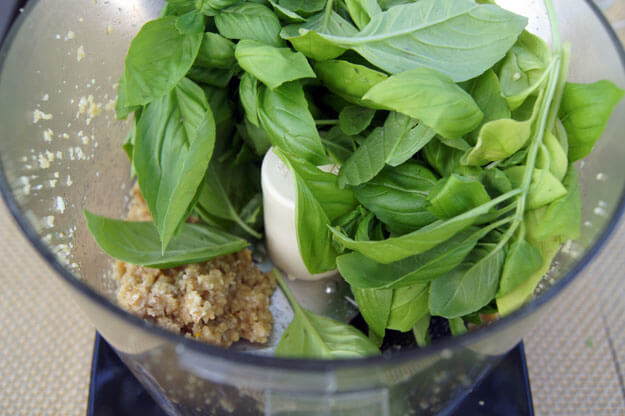 Step Three: Add the basil leaves, 1 teaspoon salt and 1 teaspoon of black pepper.
Step Four: With the food processor running, slowly pour 1 ½ cups of olive oil into the bowl through the feed tube and process until the pesto is thoroughly pureed.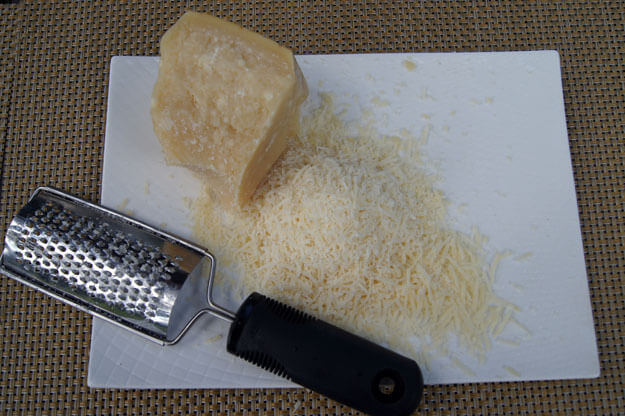 Step Five: Grate 1 cup of Parmesan cheese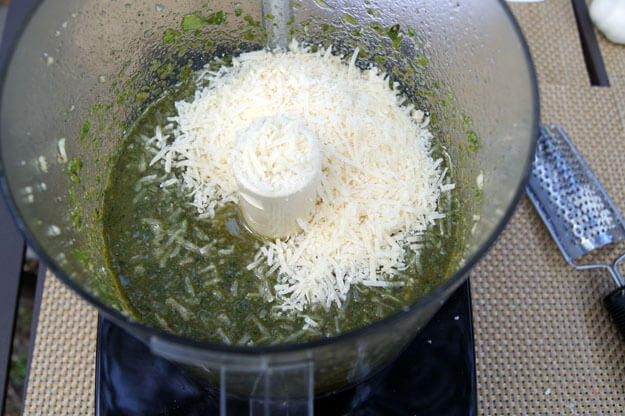 Step Six: Add the 1 cup of Parmesan cheese and puree for 1 minute.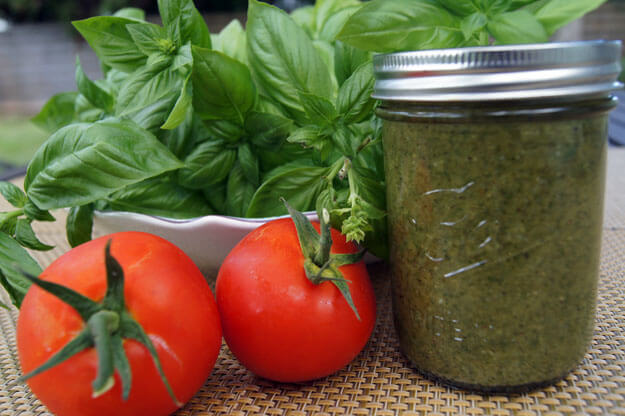 Step Seven: Spoon the pesto in 3 eight-ounce jars. Use right away or store the pesto in the refrigerator or freezer pouring a think film of olive oil on top before securing the lid.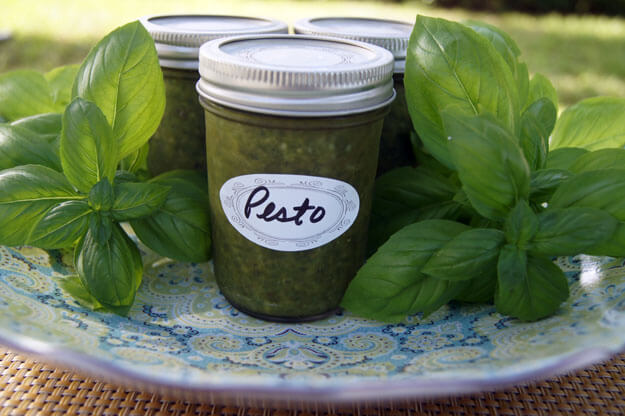 Try pesto on vegetables or with tomatoes.
Note: Air can discolor pesto so the olive oil or plastic wrap on top will help keep the air out.
Recipe adapted from the BarefootContessa.
To read more about growing basil and Florida gardening, consider a book entitled Gardening in the Coastal South, written by Marie Harrison.
Gardening is Marie Harrison's avocation, passion…some might say, obsession. Marie divulges her own tried-and-true ways of gardening along the coasts of the southeast United States including Florida. She covers perennials, flowers grown from bulbs, herbs, shrubs and small trees, vines, edible flowers, and herbs for flower borders. Marie discusses the edible and medicinal properties of various plants, as well as coastal considerations such as salt tolerance; environmental issues such as pesticide use, beneficial insects, and exotic invasives; and gardening for birds and butterflies. Whether you're seasoned gardener like Marie or a tentative beginner just starting out with a windowsill herb garden, this delightful book will make you appreciate the dirt under your fingernails.
To receive Authentic Florida's free ENEWs, featuring travel and living updates, delivered weekly, sign up on the home page Authentic Florida, voted Blog of the Year and Best Travel Blog at the Orlando Sunshine Awards.  
---
Comments are closed.