When we are asked to name a true Authentic Floridian, Author Ken Breslauer is someone who ranks at the top of our list.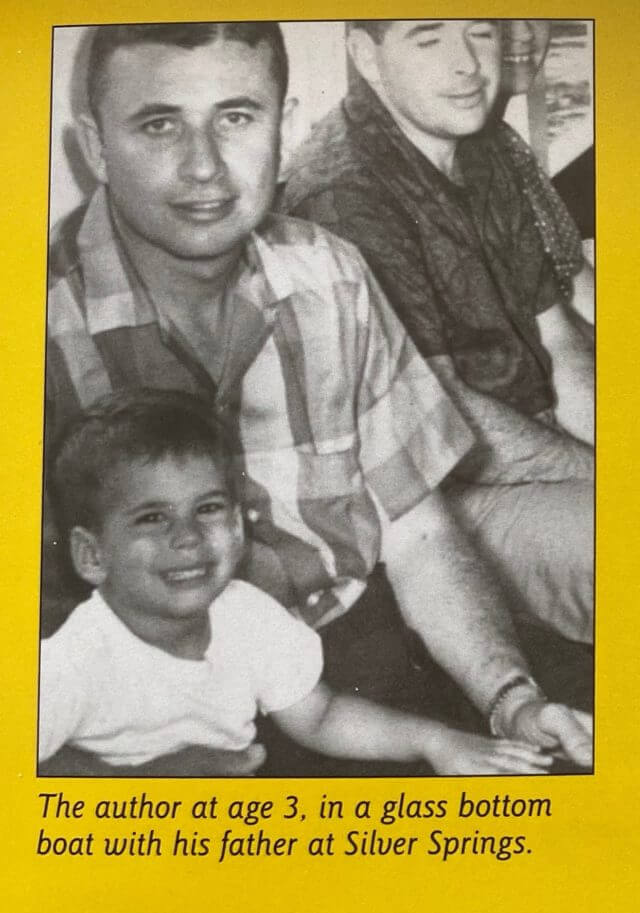 Ken grew up in Boynton Beach and Delray Beach and currently resides in West Palm Beach.
He graduated from the University of West Florida and went on to get his Master's degree in Historic Preservation at Goucher College.
Photo credit: www.sebringraceway.com
For over 30 years he has served as the Media Director and Track Historian at Sebring International Raceway.
Ken Breslauer is also an avid collector of Floridana and has authored several books. Two of his more recent books are part of our personal Authentic Florida Book Collection. They are both a great trip down Memory Lane.
Two Books to Add to Your Personal Florida Library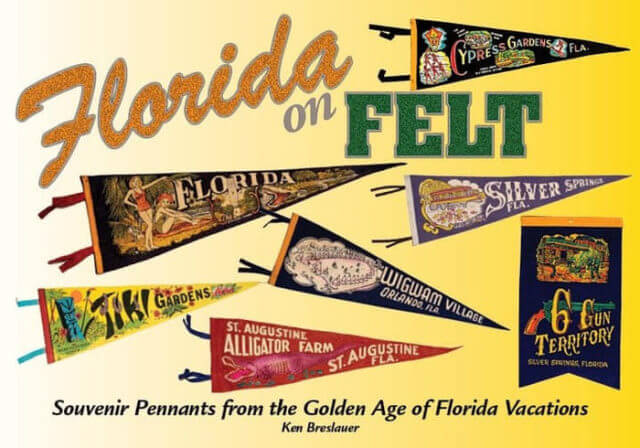 This is Ken's latest book. "Florida on Felt" takes you on a road trip through pre-Disney Florida, illustrated by over 300 pennants. The book covers the history of pennants, perhaps the most iconic souvenir from the Golden Age of Florida tourism.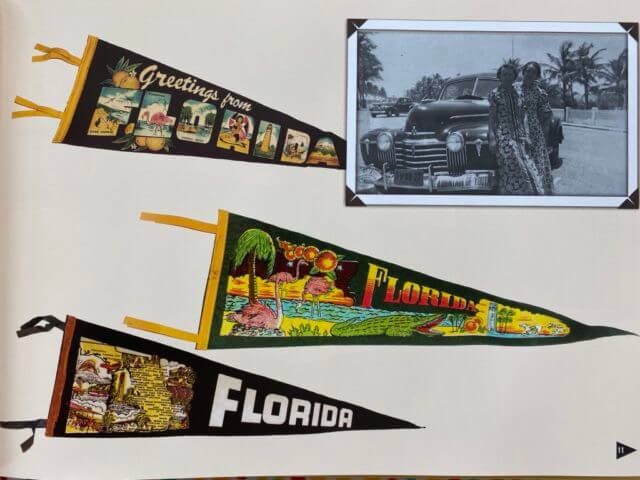 In this book, we learn that pennants reached the peak of their popularity in the 1940s and 1950s where every major Florida attraction sold them.
The pennant industry started to change in the late 1960s/early 1970s, and was beginning to look very cluttered. By the 1980s tourists' tastes were changing and the demand for pennants plummeted.
Today, they have become quite the collectible. The short-lived and more obscure attractions tend to be the most sought after. Ken has an index at the back of the book with a list of significant pre-Disney attractions and the years they were in operation. He also has another book that focuses primarily on Florida Roadside Attractions History Before Disney.
Ken wrote this book to recognize the significance of Florida's commercial roadside tourism attractions, a topic that was virtually ignored by Florida historians until very recently. These attractions were a cultural phenomenon, shaping the American vacation during a period that saw a tremendous change.
Sadly, three-fourths of the attractions from this era no longer exist. But thanks to Ken Breslauer, the memories live on in this book. Along with great photos, there are stories about each of these attractions.
For example, the famed Miami Serpentarium on US 1 in Kendall (1947-1984) is on the cover of the book. When the attraction closed, they attempted to move the Cobra to South Miami High School, but it was destroyed in the move. A smaller replica was made, but it was destroyed in Hurricane Andrew. An even smaller version is at the school today. It's information and facts like this you will find throughout the book.
Dog Land near Chiefland (1960-1974).
One thing Authentic Florida thrives on is visiting the roadside attractions that still are around and paying homage to the places that are now part of Florida's past.
Here are a few of our articles you may enjoy:

AuthenticFlorida.com was named Best Travel Blog at the 2018 Sunshine Awards. 
To receive Authentic Florida's free weekly ENEWs, sign up on our Authentic Florida home page.
To inquire about partnerships/advertising, please contact melanie@authenticflorida.com 
Proud Member of: 

---
Comments are closed.