We always hear about Georgia Peaches, but have you heard of Florida Peaches? They are increasing in popularity and have created their own niche in the industry! Because of our warm climate, the sunshine state has taken the lead as the first domestic peaches to be released into the marketplace each year.
While we are all self-isolating due to COVID-19, check with your local grocery stores, retailers & farmers markets to see who is delivering or offering Florida peaches for curbside pick up! NOW IS THE TIME!!!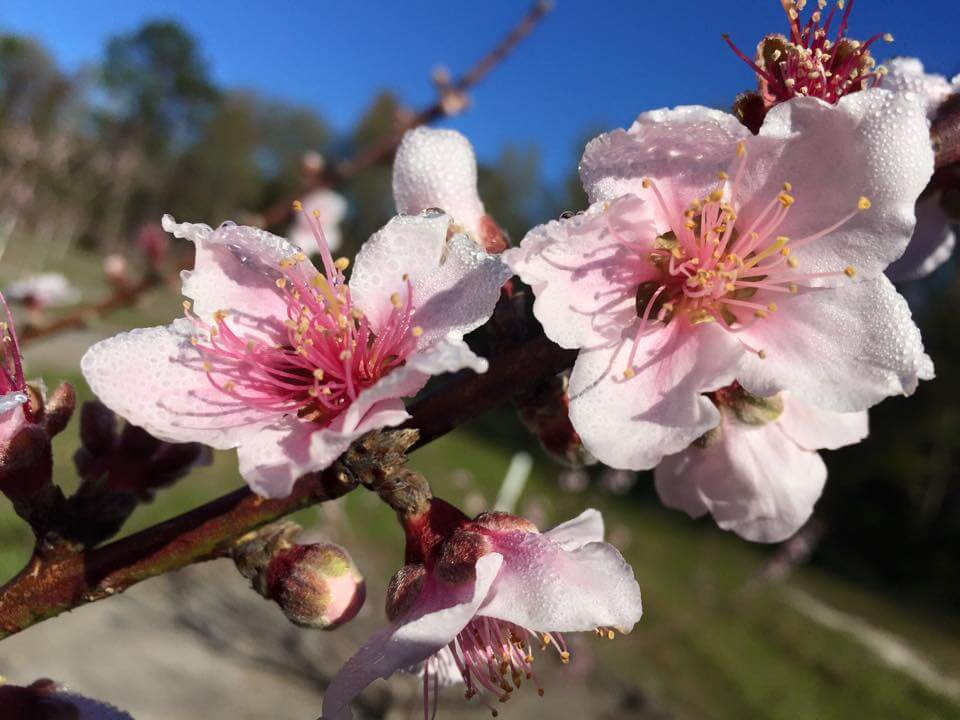 Florida Peach Season
The season started in March and will continue through mid-May. We heard from our friends at Florida Peaches (www.facebook.com/FloridaPeaches) that they just shipped out to Walmarts throughout the state. This season, the volume is able to meet the high demand.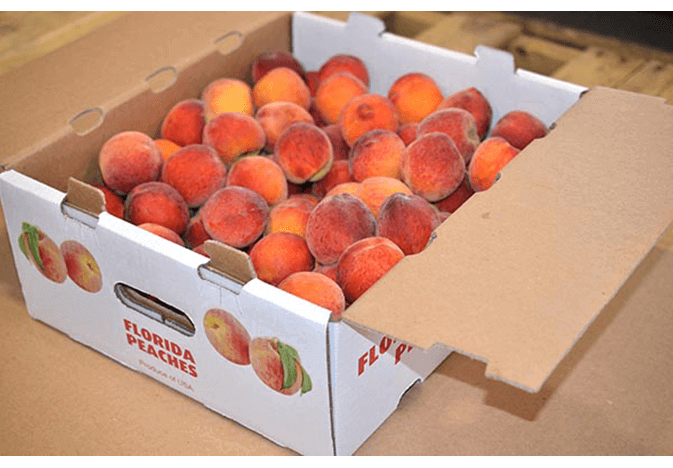 Florida Peaches have been in the making for about 10 years now. A team of scientists at the University of Florida had a large hand in developing many of the varieties that are available today. A few of these peaches were a collaboration! This team was from the University of Georgia and the USDA-Agricultural Research Service. NOTE: All of the peaches with the name prefixes of "Sun," "Florda" (sic), and "UF" were developed solely by UF (Go Gators!). The ones with the name prefix of "Gulf" were a joint effort of all three institutions. 
If you haven't tried them yet, take it from us, they are absolutely delicious. They are small, sweet, juicy, and typically less than 40 calories each. Plus they are super nutritious!
Kids and kids at heart are truly rallying behind Florida peaches since they are available before Georgia, South Carolina & California peaches are ripe and ready to ship out. This means that peach season is that much longer … it also means if you are eating them right now, there is a good chance they are from Florida. 
Did you know April 13th is National Peach Cobbler Day?
The Georgia Peach Council created Peach Cobbler Day in the 1950s to promote the consumption of canned peaches. Enjoy canned peaches any month of the year! But, at Authentic Florida, we prefer FRESH produce. So, thanks to Florida Peaches, peach cobbler can now be celebrated with FRESH peaches (we like to add fresh blueberries as well) on #NationalPeachCobblerDay.
Speaking of peach cobbler, we wanted to share one of our favorite Authentic Florida recipes to pay homage to Florida Peaches and also National Peach Cobbler Day: https://www.authenticflorida.com/articles/what-to-eat/oh-my-florida-blueberry-peach-cobbler/      

AuthenticFlorida.com was named Best Travel Blog at the 2018 Sunshine Awards.
To receive Authentic Florida's free weekly ENEWs, sign up on our Authentic Florida home page.
To inquire about partnerships/advertising, please contact melanie@authenticflorida.com 
---
2 responses to "Peachy Keen! Florida Peaches are Back & Sweeter Than Ever"
If You Go
Follow Florida Peaches on Facebook:
https://www.facebook.com/FLpeaches/