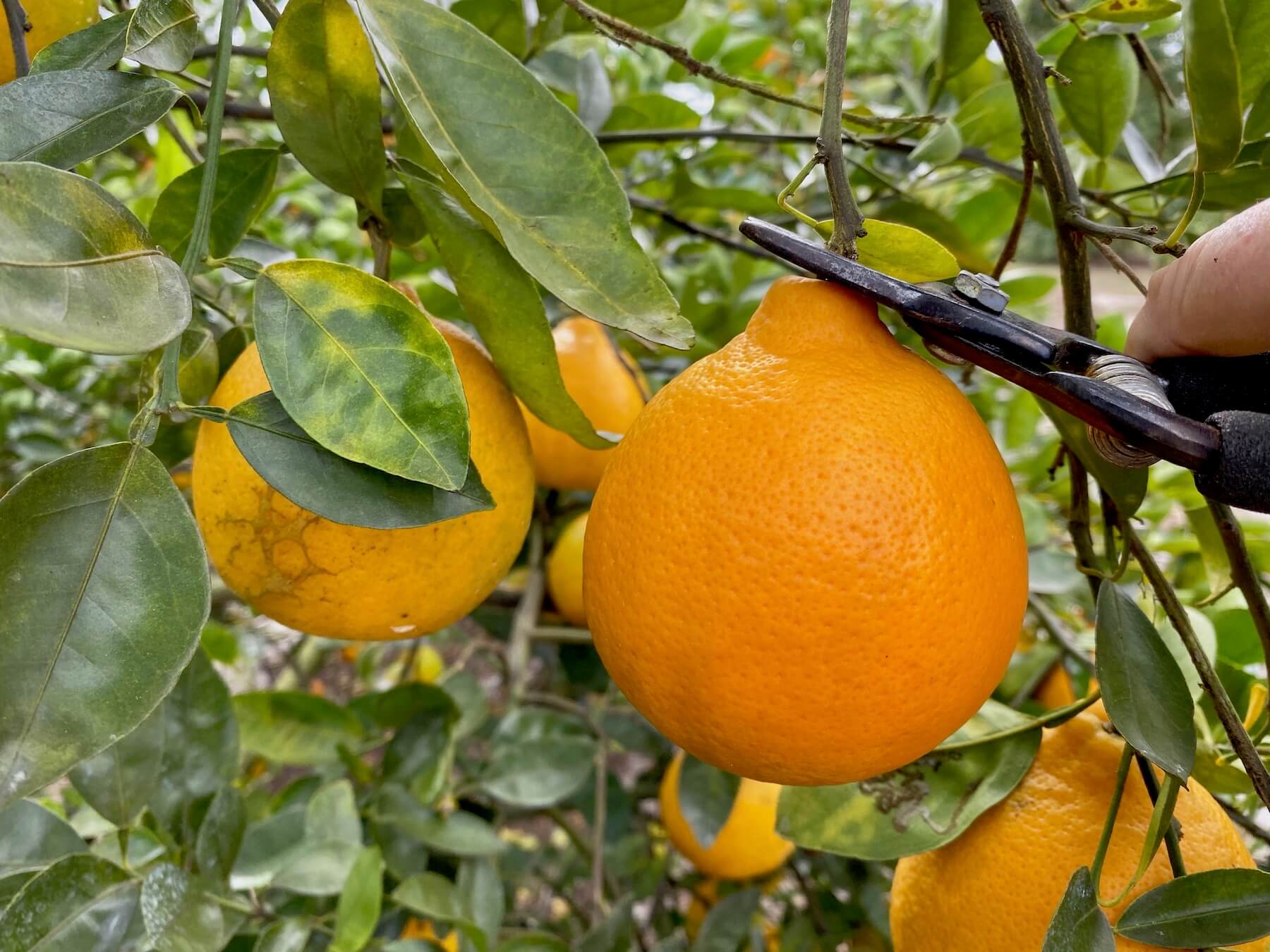 Pick a Piece of Florida's Citrus History at Dooley Groves
Written & Photographed by Nicole Coudal
mydeliciousblog.com
Florida's citrus history dates to the mid-1500s, when Spanish explorers planted the first orange trees near St. Augustine. Our State has been growing citrus commercially since the mid-1800s, and by the early 1970s, it was shipping out more than 200 million boxes each year! While the commercial industry has slowed since the 1980s, several family groves in central and southern Florida still operate, including Dooley Groves in Ruskin (about 30 miles south of Tampa/St. Pete).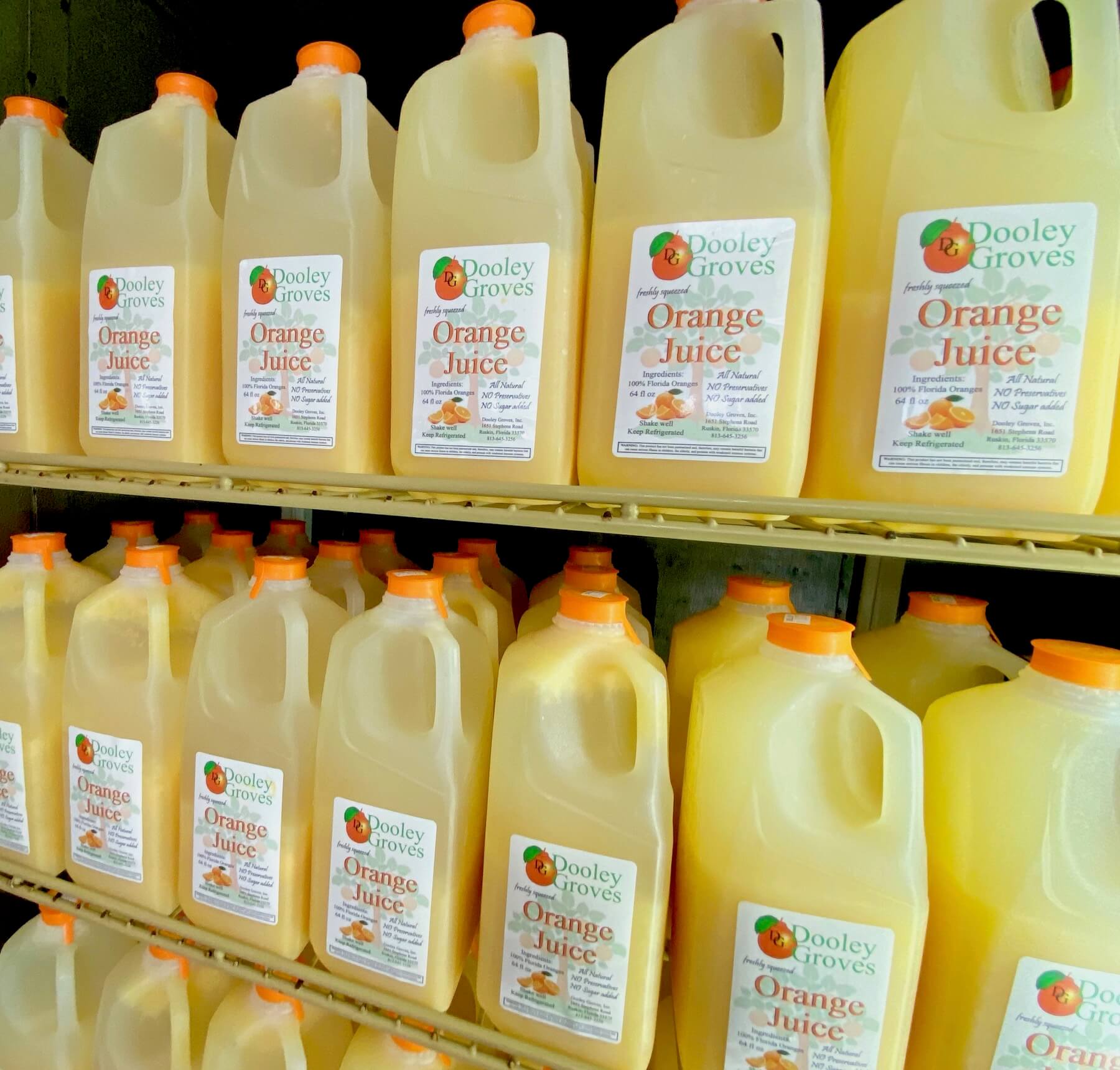 Dooley Groves has been run by the Houghtaling family since 1967, so they've been in the citrus business for more than 50 years! It was Edith Houghtaling and her husband Julius who started a U-pick grove from their home's carport and the rest, as they say, is history. And if you're wondering why it's not called Houghtaling Groves, well that's because Julius' little sister had a hard time pronouncing her brother's name when they were kids so it sounded more like 'Dooley,' and the name stuck.
Houghtaling family members have lived on the property for more than five generations which now includes Mike (Julius' grandson) and his wife Diana. Today, the Houghtaling family celebrates three generations in the citrus business and they're still passionate about growing delicious fruit. All their hard work pays off during the season when carloads of folks arrive every day to take some home.
What makes Dooley Groves special?
Aside from its family history, Dooley Groves grows unique citrus varieties (many heirlooms). They're especially known for their Honeybell oranges. These bell-shaped gems are only grown in Florida, known for their juice that some say is as sweet as honey. Dooley Groves offers the largest U-pick in Florida for these beauties, harvested from about 6,500 trees throughout the 40-acre property. But they also have about 2,000 trees for Navel oranges, Tangerines, Novas, Red Seedless grapefruit, Ponderosa lemons, Sunshine lemons, Sugar Belles, Pink Pomelos (they look like grapefruit, but are sweeter and can grow up to 12 inches), and other varieties. Folks have come from everywhere in Florida, and as far away as Canada, Poland, and Germany to buy the citrus at Dooley Groves. If you visit, you'll feel welcome from the moment you walk in the door. You're surrounded by folks happy to help you with details about their products, guidance about the U-pick process, and even to carry bushels of fruit to your car.
What can I expect when I visit?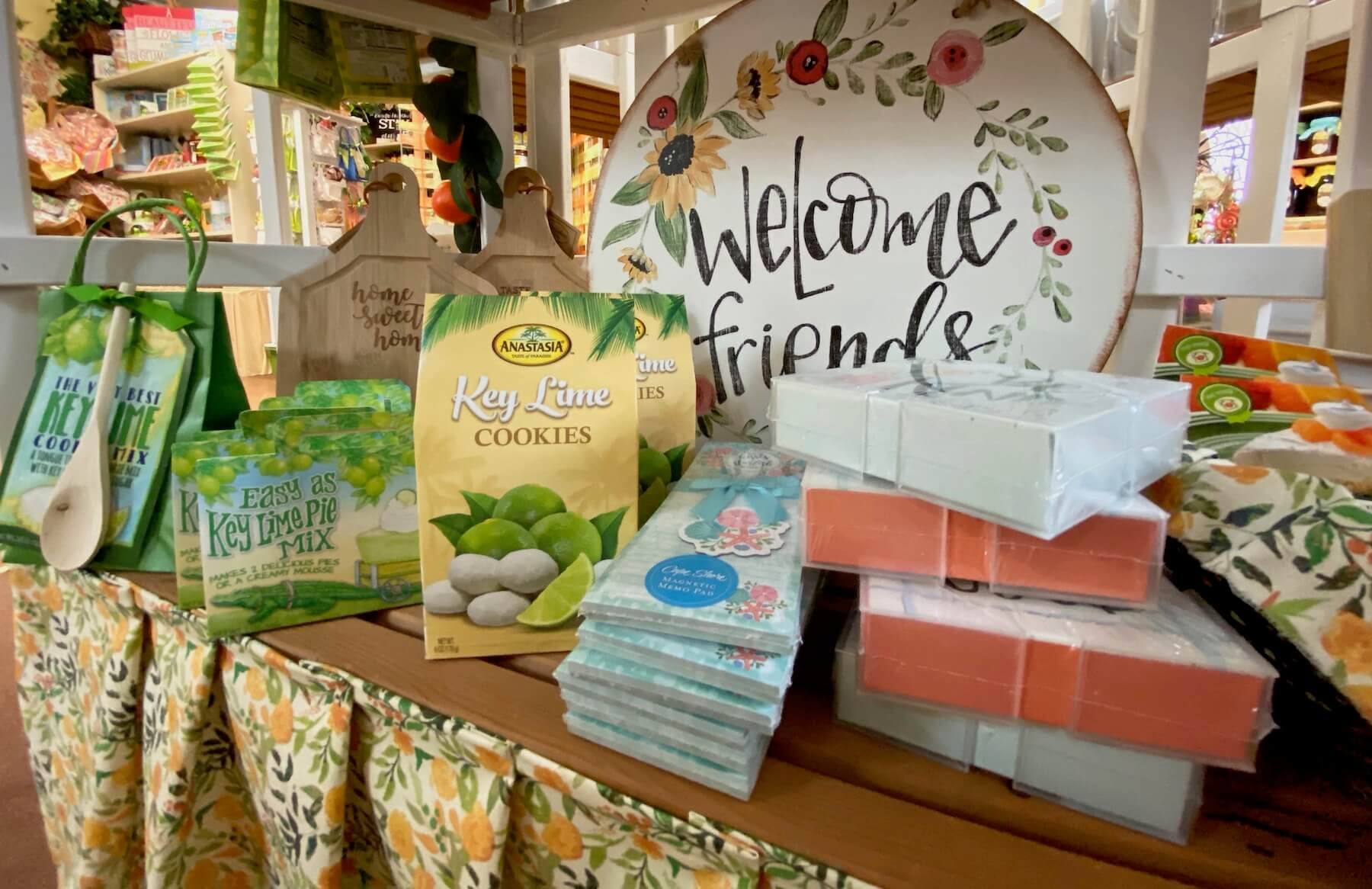 If you just want to buy already-picked-fruit, visit the Country Farm Market. Grab a basket to load up by the piece, or maybe get a pre-packed bushel. While there, try samples of fresh fruit and juice (squeezed on-site and available for sale) and check out the gift shop! It's packed with local honey, organic jams/jellies, citrus-themed home decor, Amish-made chocolates, Flamingo-themed memorabilia, and, of course, Florida kitsch, like alligators on pencils, orange blossom perfume, citrus sippers, citrus peelers, and more.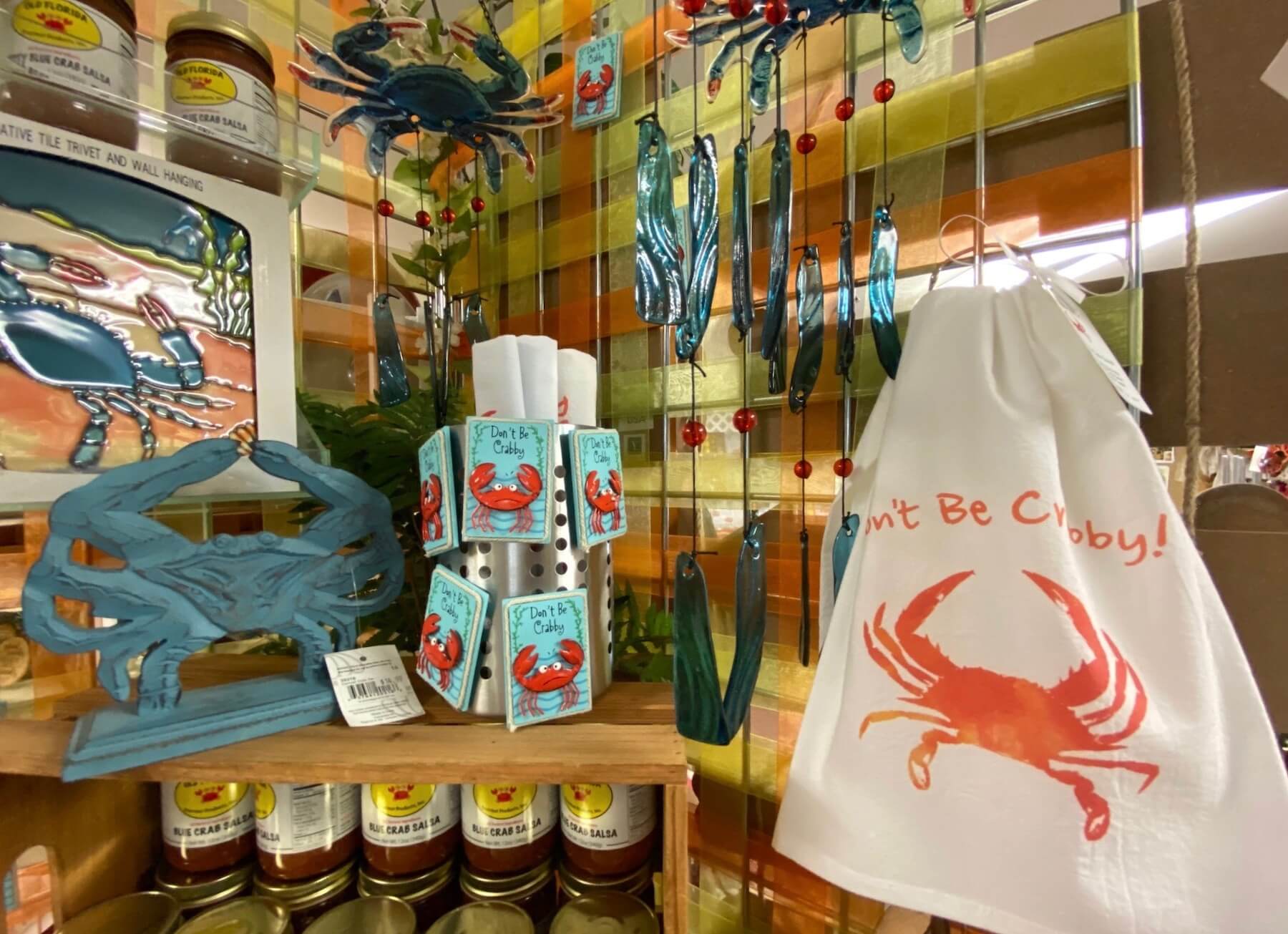 Diana has a good eye for finding items both adults and kids will like, so be sure to stop in.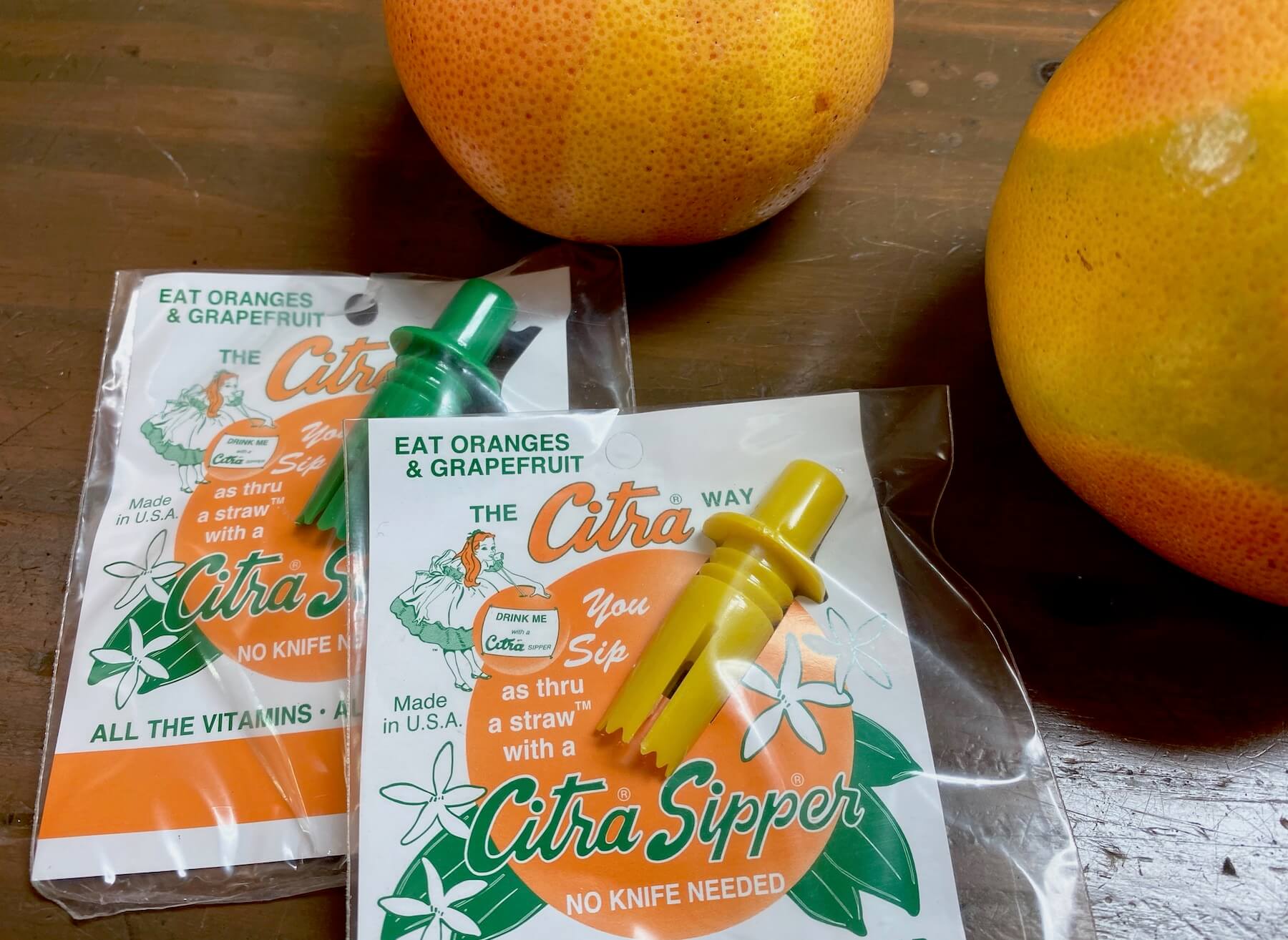 Or get the ultimate Florida citrus experience by picking up a basket and heading toward the grove for U-pick! It's especially fun with kids, so be sure to bring them along. Prices for each variety are based on the number of pounds you pick. While there check out the beautiful eucalyptus trees the family planted around the groves to protect them from wind and insects. They offer shade, aroma, and lovely sounds as they sway in the breeze.
What's the U-pick schedule?
Sugarbelle: starts the day after Thanksgiving and runs through December;
Honeybell: starts just after Christmas and runs through early Spring;
Tango tangerines: December through Spring;
Ortanique (Jamaican Temple Orange/Tangerine combo): March.
(Be sure to check the website for specific dates/times before making the trip)
Is shipping available?
Dooley Groves is happy to ship throughout the U.S. and Canada. From November through April they ship Navel oranges, Tangerines, and Red Grapefruit. In January, they start shipping their famous Honeybells. Check out their website, stop in, or call for more information.
What are the hours during Season?
The Country Farm Market is open Mon-Sat: 9 am to 5 pm, Sun: 10 am to 5 pm.
U-Pick is every day from 10 am to 4 pm.
Closed Christmas Eve and Christmas Day. Open New Year's Day.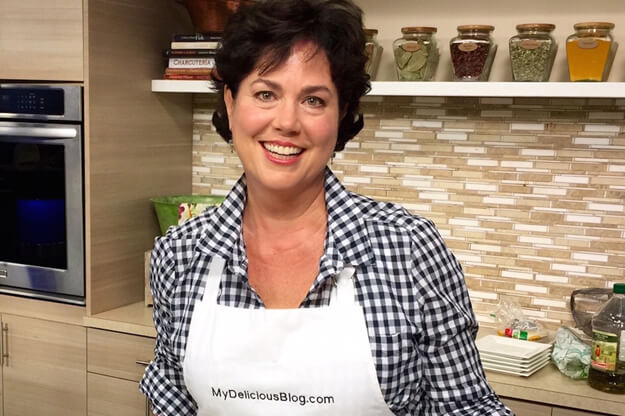 Nicole Coudal is a home chef and food writer based in southwest Florida, where she fishes and cooks using local ingredients. When not on the water, she visits farms, farmer's markets, and other food venues to highlight what's in-season and to create tasty recipes for her blog. Nicole is a regular contributor to Edible Sarasota and Visit Sarasota, as well as, a frequent guest on ABC 7's Suncoast View. Read more at www.MyDeliciousBlog.com.
Looking to make your trip to Ruskin a day trip? Check out one of our other favorite things to do there – a drive-in movie!

AuthenticFlorida.com named Best Travel Blog at the Florida Sunshine Awards. 
To receive Authentic Florida's free weekly ENEWs, sign up on our Authentic Florida home page.
To inquire about partnerships/advertising, please contact melanie@authenticflorida.com 
---