The Florida Environment: 11 Women You Should Know
Meet 11 women you should know, who have made their careers by communicating and inspiring nationwide interest in environmental issues facing Florida.
This guest blog post was compiled by Becca Burton, Hannah Brown and Anna Hamilton, editors of a new Florida-based environmental blog, The Marjorie, which aims to carry on the legacy of women who have helped shape Florida's environment and reclaim the hashtag #FloridaWoman.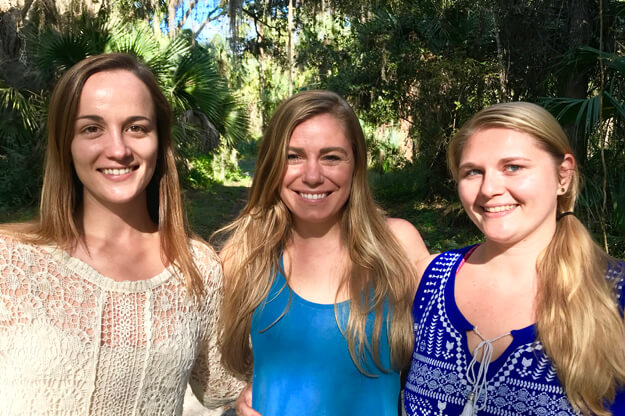 Creators of the new blog, The Marjorie (L-R) Anna Hamilton, Becca Burton and Hannah Brown
Florida is the third most populous state in the U.S. and has a coastline more than 1,350 miles long. It is no surprise that our state is facing pressing environmental issues dealing with agriculture, overpopulation, sea-level rise and pollution.
What's the best way to keep up with everything going on in our swampy state?
You can start by following these 11 Florida women who have made it their career to communicate about these important issues, generating nationwide interest in environmental problems facing Florida and beyond.
1. Jenny Staletovich – Environmental Writer for Miami Herald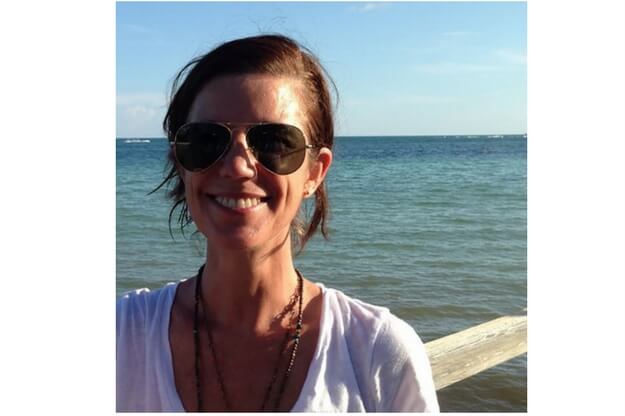 Jenny Staletovich, Miami Herald
Jenny Staletovich, keeps Floridians informed on pressing issues—like what happened to sewer water that was pushed into Biscayne Bay by Hurricane Irma.
The Florida native took over the beat in 2014 after working for eight years as a freelance journalist.
"If the environmental beat in Florida wasn't interesting enough on its own merits – the combination of politics, history and uniquely stunning wilderness – watching the drastic changes to my home state just in my own lifetime is a powerfully compelling motivation," she said.  "I have three children and every day I worry that the beauty of the place where I, and three generations of their family, grew up will be lost."
Staletovich has won several awards including the Scripps Howard National Journalism Award for Distinguished Service to the First Amendment, the Green Eyeshades and the Sunshine State Awards.
Follow her on Twitter: @JenStaletovich.
2. Leslie Kemp-Poole – Professor of Environmental Studies, Rollins College 
  
Leslie Kemp-Poole, Rollins College
As an environmental historian, Leslie Kemp-Poole urges Floridians to look to the past for help in tackling the problems of the present and future. She also serves as executive director of the Marjorie Kinnan Rawlings Society.
Before entering academia, Kemp-Poole worked as a freelance reporter and writer. Her series on Florida's lack of growth management for the Orlando Sentinel was nominated for a Pulitzer Prize. More recently, she has shined a light on the role of women in Florida's environmental movement in her book Saving Florida: Women's Fight for the Environment in the Twentieth Century.
"As we look to the future to envision what our environment will be," she said, "it's always helpful to look to the past to the leaders and the legacy that were there before." That's a message we can get behind.
3. Cynthia Barnett – Author and Environmental Journalist 
After 25 years as a newspaper and magazine reporter, Cynthia Barnett shifted her focus to a single topic–water. Barnett has traveled the world to tell the story of water issues and a changing climate. She has written three books on the topic and is currently working on a fourth book about seashells and their connections to climate change.
The Tampa Bay Times has referred to her first book, Mirage: Florida and the Vanishing Water of the Eastern U.S. as a "call-to-action" and compared it to Rachel Carson's Silent Spring and Marjory Stoneman Douglas' River of Grass. In Blue Revolution: Unmaking America's Water Crisis, she describes a new water ethic for America.
Her most recent book, Rain: A Natural and Cultural History examines both the science of rain and the human desire to control it throughout history.
Barnett has written for National Geographic, the New York Times, Los Angeles Times, Wall Street Journal, The Atlantic, Discover, Salon, Politico, Orion, Ensia and many other publications. She also teaches environmental journalism at the University of Florida.
Follow her on Twitter: @cynthiabarnett and visit her website at www.cynthiabarnett.net.
4. Felicia Coleman – Director of the Florida State University Coastal and Marine Lab

Felicia Coleman, Director, FSU Coastal & Marine Lab
Felicia Coleman's prolific career as a reef fish ecologist blossomed into an interest in conservation. But, Coleman quickly realized that a critical piece of conservation was missing.
"What I have found over the years is that in many cases, the information is not properly transferred from scientists to policy makers and the general public," she said.
Enter: the Aldo Leopold Conservation Leadership Fellowship, which Coleman was awarded in 2000. The program equips researchers to better communicate their science to non-science audiences—particularly policy makers, business owners and the media. Coleman's mission to apply scientific findings to pressing real world issues is at the center of her work as a researcher, educator and leader.
You can follow the FSU marine lab via Twitter @FSUMarineLab.
5. Danni Washington – Director of Big Blue and You

Danni Washington, Director of Big Blue & You
Danni Washington is a Mocha Mermaid who combines her captivating on-camera personality and passion for education to incite an excitement and love for the ocean among youth.
Washington's love of ocean education stems from her four-year stint as a naturalist at the Marjory Stoneman Douglas Biscayne Bay Nature Center, where she taught thousands of South Florida children about local marine ecosystems.
At age 21, the Miami native with Jamaican roots, founded The Big Blue and You, a non-profit organization that uses arts and media to inspire youth about ocean conservation. Her newest initiative, Sea Youth Rise Up, aims to give people ages 25 and younger a louder voice when it comes to ocean conservation policy.
"We have to access beautiful beaches, incredible biodiversity and wild spaces like the Florida Everglades, all of which have inspired me to explore everything that our state has to offer," she said. "Exposure to the outdoors as a young Floridian instilled an insatiable desire to seek a deeper understanding of the natural world and its inhabitants."
Today, you can find Washington on Xploration: Nature Knows Best, a Fox-syndicated series that focuses on the latest advancements in bio-inspired technology.
Follow her on Twitter: @danniwashington
6. Jenny Adler – Conservation Photographer 

Jenny Adler, Conservation photographer
Jenny Adler is a NatGeo Explorer who has focused her lens on telling the story of the springs of North Central Florida.
As a doctoral student at the University of Florida, Adler designed an environmental education program called "Walking on Water" for students in Gainesville schools, which includes a 360 virtual tour of the springs and fully funded field trips for students to visit the springs and personally experience the sublime of their crystal, clear waters.
"If we raise a generation that has this new perspective, then we won't need to bombard them with information about climate change or saving water, because they have been raised that way, and they will understand why it's important," she said.
Follow Adler on Twitter @jadlerphoto or visit her website at jenniferadlerphotography.com.
7. Susan Cerulean – Environmental Writer, Naturalist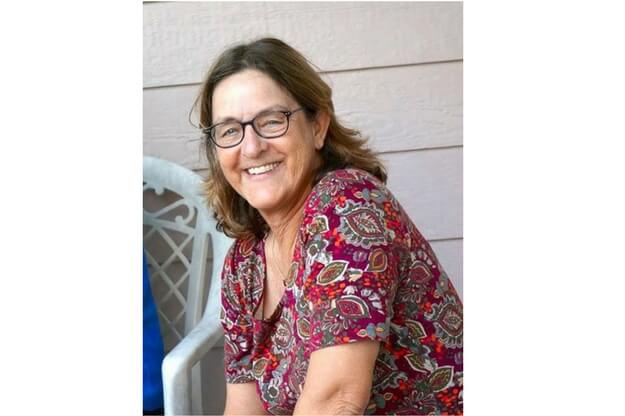 Susan Cerulean, Environmental Writer
Tallahassee-based writer and naturalist Susan Cerulean gives voice to Florida's imperiled flora, fauna and ecosystems, while articulating the challenges we face in managing them. Cerulean's work is both a tribute and a call-to-action to save some of Florida's most precious wild resources.
In Coming to Pass: Florida's Coastal Islands in a Gulf of Change, her nature memoir, Cerulean provides both a field guide to Florida's northern Gulf islands and sounds the alarm for their protection. The book received a 2015 gold medal from the Florida Book Awards for Nonfiction.
As a writing instructor, lecturer and activist, Cerulean aims to instill an appreciation for the beauty, fragility and value in the outside world.
You can follow Cerulean's blog, Mostly Coastal: Notes and Essays from the Edge, via her website, www.comingtopass.com.
8. Dinah Voyles Pulver – Environment Writer for Daytona Beach News-Journal

Tweet, Dinah Voyles Pulver, Environmental Writer, Daytona Beach News-Journal
Through hard-hitting investigative journalism, Dinah Voyles Pulver tackles some of the most pressing environmental issues in Florida "from the ocean to Florida's springs."
She recently contributed to a statewide series called Rising Seas with her article exploring the scientific evidence of sea-level rise in the state.
In 2013, her series Troubled Water: The Indian River Lagoon in Peril documented the ecological turmoil that accompanied algal blooms in the lagoon system and highlighted possible solutions to this persistent environmental problem.
Follow Pulver on Twitter: @DinahVP.
9. Hilary Swain – Director of Archbold Biological Station 

Hilary Swain, Director Archibald Biological Station
Hilary Swain presides over the research powerhouse that is Archbold Biological Station, whose focus is on long-term ecological monitoring of Florida's endangered scrubland.
"Archbold does represent everything I truly love," Swain said. "It represents great science. It represents really active conservation—preserving and protecting many of the rare species—and it also represents education opportunities, everything from school children to adults."
Located in the northern Everglades, the 76-year-old biological station keeps its finger on the pulse of a rapidly changing Florida. As executive director, Swain oversees close to 20,000 acres—including a cattle ranch, which affords researchers the opportunity to study the ecology of ranches—and the study initiatives therein.
Stay in the know with the Archbold Biological Station via Twitter: @ArchboldStation.
10. Mallory Dimmit – Florida Wildlife Corridor

Mallory Dimmit, Florida Wildlife Corridor
In 2012, Mallory Dimmit made the 1000-mile trek from the Everglades to the Okefenokee Swamp as part of the Florida Wildlife Corridor team. The journey marked an important thoroughfare for wildlife traversing across the state–a network of lands and waters that are in danger of being encroached on by development.
She joined the team again in 2015 to travel a second expedition from the Everglades to the Gulf of Mexico, ending in Alabama at the Gulf Islands National Seashore.
She has also worked with The Nature Conservancy to protect river corridors and large land areas in Colorado and traveled to Sri Lanka for research with the International Water Management Institute.
You can follow her Twitter on @mdimmit or @FL_WildCorridor.
11. Amy Green-NPR Orlando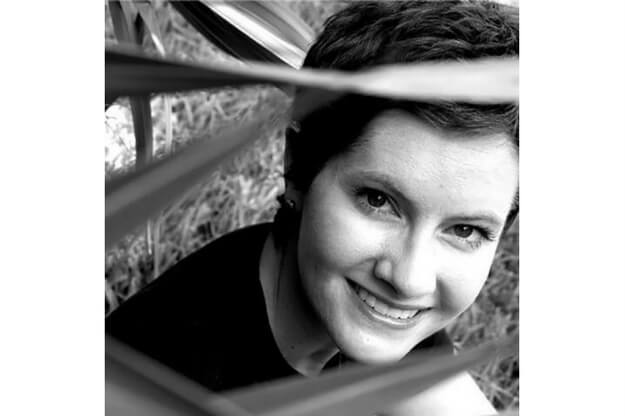 Amy Green, NPR Orlando
Amy Green is an award-winning environmental journalist at WMFE in Orlando. One of her latest clips chronicles how the rocket-scientist founded town of Satellite Beach is bracing for the effects of sea-level rise.
Green is originally from Sarasota and regular contributes to NPR, People, Newsweek, The New York Times and The Christian Science Monitor.
"How can I not explore Florida's natural places, when so few of them are left?" Green said.
She is currently is working on a new book about the Everglades called Moving Water due out in 2020. Follow her on Twitter: @amybgreen.
 To receive Authentic Florida's free ENEWs, featuring travel and living updates, delivered weekly, sign up on the home page Authentic Florida, voted Blog of the Year and Best Travel Blog at the Orlando Sunshine Awards. 
---
If You Go
Be sure to follow this website:
A website created by the (3) authors - Becca Burton, Hannah Brown and Anna Hamilton - that aims to carry on the legacy of women who have helped shape Florida's environment and reclaim the hashtag #FloridaWoman.
Facebook: @themarjoriefl
Twitter: @themarjoriefl