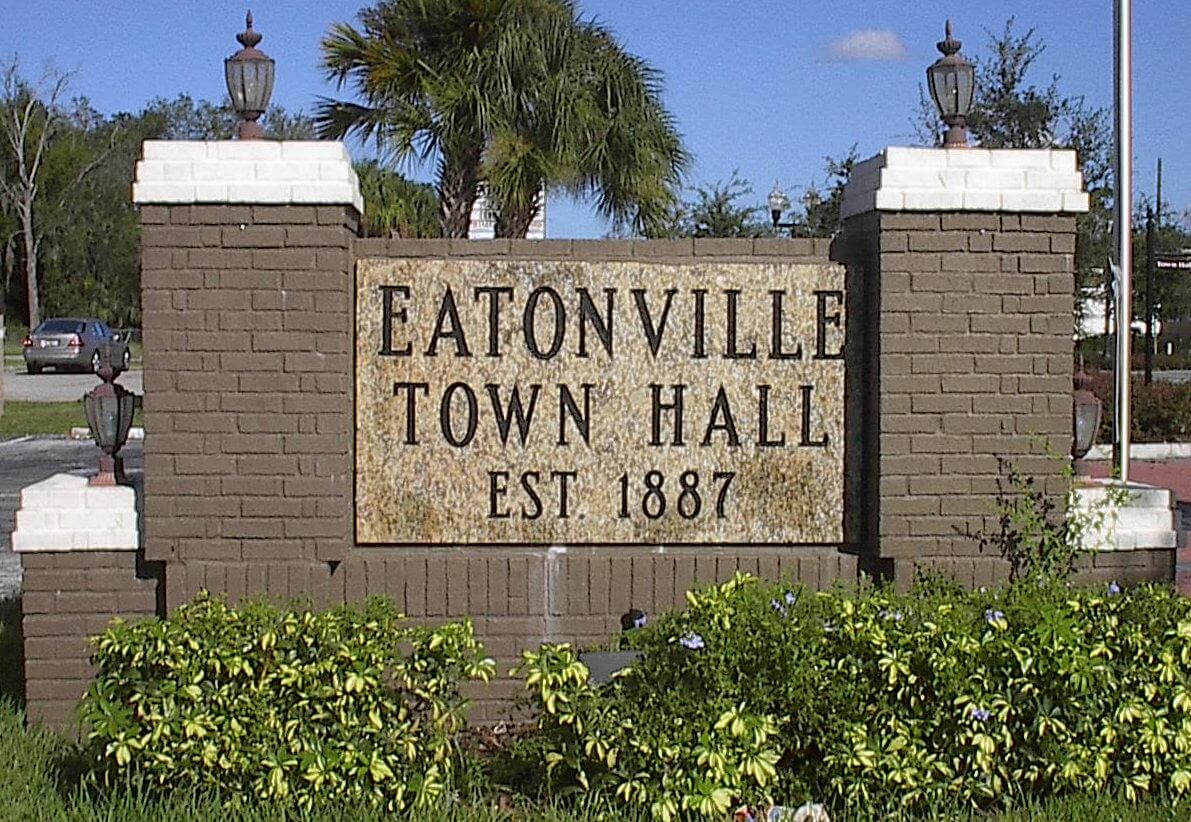 The history behind the Central Florida community of Eatonville is incredibly fascinating.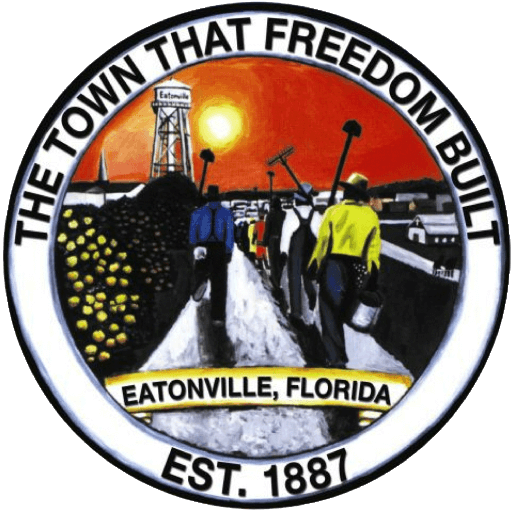 History of Eatonville
Located just a few miles north of Orlando, Eatonville was founded by three Union officers: Captain Josiah Eaton, Captain Lewis Lawrence, and another officer whose name is unknown. Captain Eaton and the other two officers developed the land around Lake Maitland, thus establishing what we all know today as the City of Maitland. Many people helped clear the lands and a community popped up beside Maitland where these workers lived.
Many of these workers were newly freed slaves who labored at clearing land, planting crops and citrus groves, and helping to build houses, hotels, and the railroad system. In a few years, some of these workers became community leaders, businessmen, and respected citizens of the newly developed town of Maitland.
By 1887, the African-American settlers in Maitland became interested in establishing their own town. An all-African-American town appeared to have initially been a dream of Joseph E. Clarke, but he was unsuccessful in his attempts to purchase land for that purpose.
The Town of Eatonville, Incorporated
Eventually, through the goodwill of Lewis Lawrence, a northern philanthropist, and Josiah Eaton, a local landowner, Joesph E. Clarke and others acquired 112 acres, which comprised the original city limits of the Town of Eatonville. Lewis Lawrence suggested the name in honor of Josiah Eaton.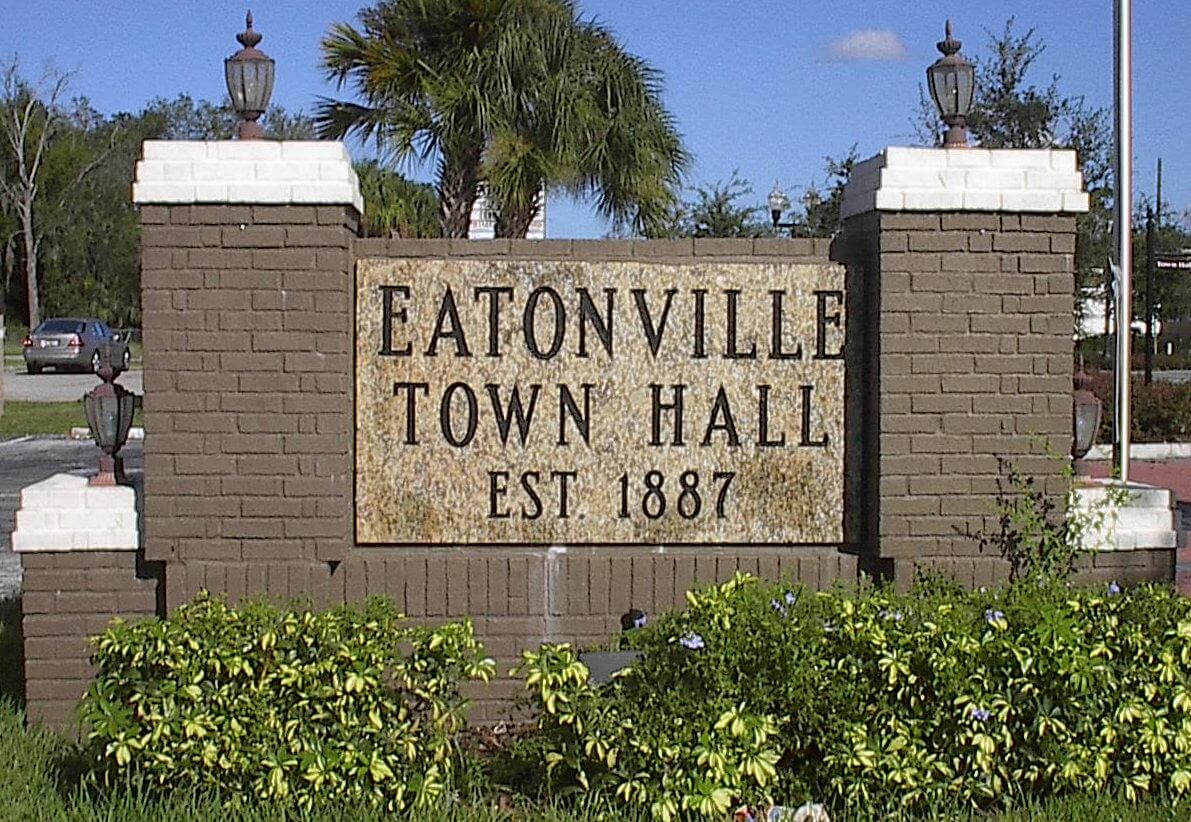 On August 15, 1887, 27 electors gathered at the "town hall", cast their votes and the first town to be organized, governed, and incorporated by African-American citizens in this country was born.
Robert Hungerford Preparatory High School
Eatonville was also home to Robert Hungerford Preparatory High School, named after Dr. Robert Hungerford, a white physician from Maitland who taught Eatonville men how to read and write.
The school was modeled after the Tuskegee Institute in Alabama in 1889 and was founded by Russell and Mary Calhoun. Designed to educate the youth of Eatonville in a wide variety of subjects, specifically life skills, they even had gardens and chicken coops on campus.
Students lived on campus and given jobs or chores to perform. Classes included: cooking, housekeeping, blacksmithing, agriculture, and also much more. As time went by, they offered more technological classes, including radio and mechanical drawing. The school was a private school until 1950 when the courts gave it to Orange County as a public trust. Hungerford closed in 2009 due to budget cuts and the area has been cleared for a new development.
Eatonville's Most Famous Resident: Zora Neale Hurston
Eatonville not only has a rich heritage, but it also played a big role in literary history thanks in part to one of its most famous resident's Zora Neale Hurston. 
Probably the most significant collector and interpreter of Southern, African-American culture, Zora Neale Hurston (1891-1960) is the dominant female voice of the Harlem Renaissance era. In her works, she celebrates her hometown, Eatonville, as representative of the dignity and beauty of rural Southern, African-American life and also culture. A consummate storyteller, she brings to her readers an authenticity based on her primary research.
Zora has enjoyed a revival of interest since the 1970's due in large part to the work of Pulitzer Prize-winning author Alice Walker; Robert Hemenway, her literary biographer; and also more recently, Valerie Boyd's biography Wrapped in Rainbows.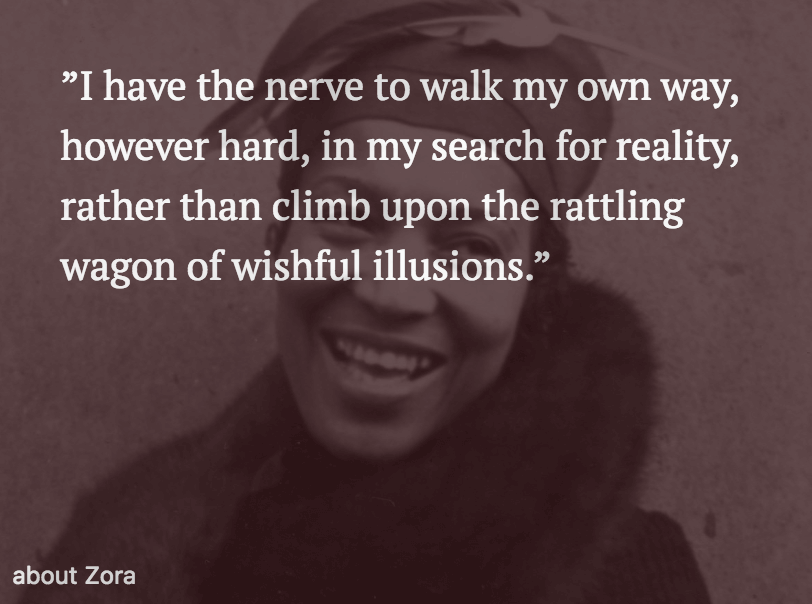 The Legacy of Zora Neale Hurston
Her legacy is a phenomenon, which has undergone remarkable development and expansion in recent decades, embracing topics such as ethnic identity, social interaction, feminist theory, and cultural continuity. Her unique insights into folklore, performance, and creative expression have invited new interpretations and inspired emulation, while the corpus of her own works has grown as a result of research and discovery.
Here is a list of some of her works:
Novels and Stories
Their Eyes Were Watching God
Dust Tracks On The Road
Jonah's Gourd Vine
Moses, Man of the Mountain
Seraph on the Suwanee
Tell My Horse: Voodoo and Life in Haiti and Jamaica
Complete Stories
I Love Myself When I Am Laughing…and Then Again when I Am Looking Me
Folklore, Memoirs, and Other Writings
Hurston is without a doubt Eatonville's biggest celebrity … there's a museum and an annual festival to show for it.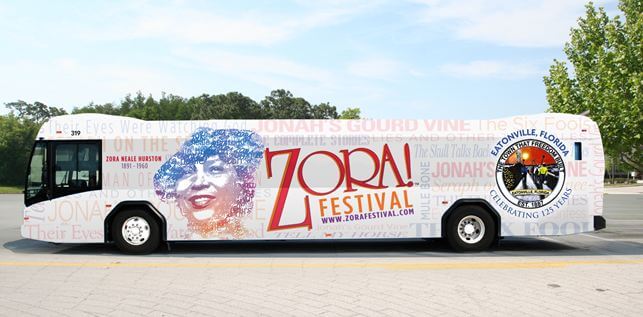 The Zora Neale Hurston Festival of the Arts and Humanities is held each January in Eatonville. It celebrates the life of the famous artist and also showcases cultural arts events among many other things. The 2021 Zora! Fest just wrapped on January 31st! Stay tuned for next year's 2022 Festival!
Official Eatonville Websites:
If you love Authentic Florida history, make sure to also check out the Florida Stories App!

AuthenticFlorida.com was named Best Travel Blog two-times at the Florida Sunshine Awards.
To receive Authentic Florida's free weekly ENEWs, sign up on our Authentic Florida home page.
To inquire about partnerships/advertising, please contact info@authenticflorida.com 
Proud Member of: 

---