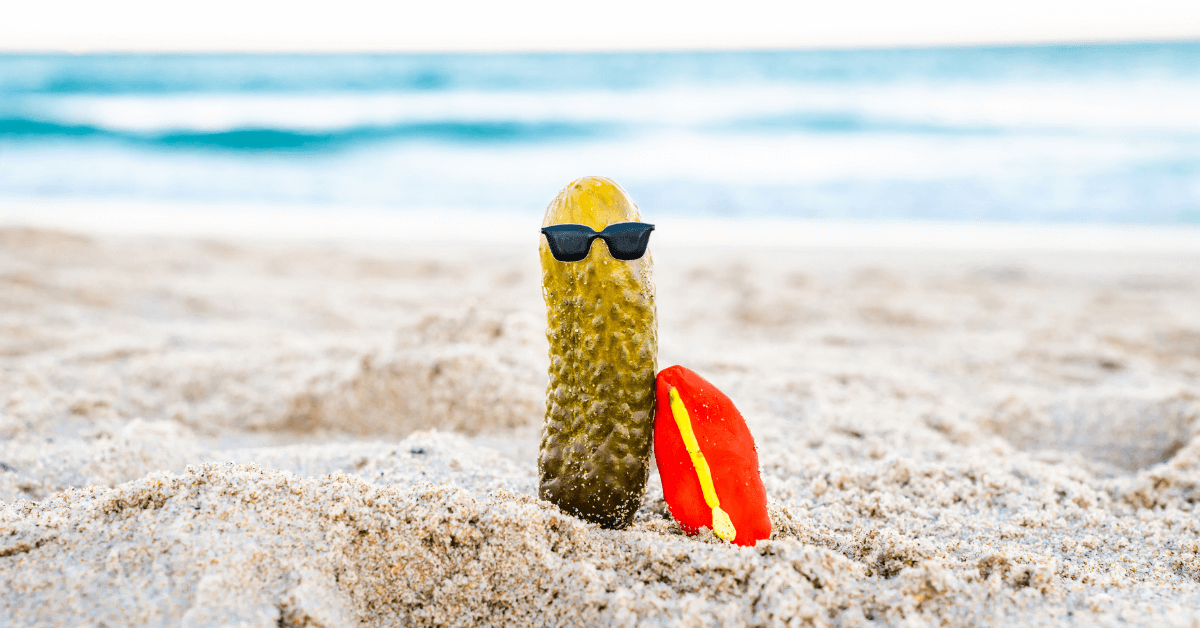 Did you know that Florida ranks third in the US for the production of cucumbers? We grow over 25,000 acres of cucumbers each year and bring in a million dollars to the state economy! With these delicious cucumbers, we get fresh pickles! Read on to check out our favorite local companies selling fresh Florida pickles!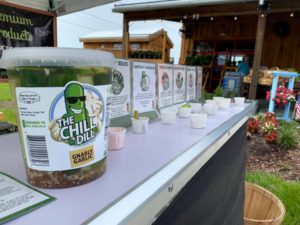 James Dauenheimer, Abbie Dauenheimer, and Scott Michalski were out for lunch one day in Tampa and all decided that the pickles they had for lunch lacked flair. The lackluster pickles sparked a conversation between the three friends about what would make the perfect pickle. Within days, the three were experimenting with ingredients until they had created the perfect pickle recipe and The Chill Dill was born!
The Chill Dill pickles are locally made, hand-cut, hand-packed, and delicious! They inspect every cucumber before pickling in a small batch in order to ensure the best and freshest pickle! Favorite flavors include Totally Original "OG", Gnarly Garlic, Seriously Spicy, and Freedom "OG" Chips! They also have other pickled veggies like Kickin' Carrots, Blazin' Beans, Awesome Asparagus, and Cool Cauli!
In order to enjoy The Chill Dill pickles, you need to be in the Tampa area! While they attend a few markets and events throughout the year, they are available at retail locations in Tampa year-round. Check out these locations here!
Twenty-five years ago, Erwin Hartman moved to Florida from Long Island to follow his dream of creating the best pickle in the world that reminded him of the ones from his local deli in Brooklyn. Erwin wanted to create a fresh, crunchy, flavorful pickle made from a freshly picked Florida cucumber. Once he picked the cucumber, he would quickly place it in brine, and then immediately serve it. Little did he know, Erwin was a "farm to table" producer before the term was even used!
Farm Fresh Pickles are fresh and full of flavor due to them being constantly refrigerated and never pasteurized. If you're enjoying a Farm Fresh Pickle you can be sure that it's fresh! Florida Farms send fresh-picked cucumbers that go through the brining process and are sent out for delivery 24-48 hours later!
You may also see Farm Fresh Pickles in the store under the label Rosoff or Schorr's. Not only do they sell pickles, they now sell olives, sauerkraut, and mustard. You can find their products at Doris Italian Market & Bakery, Famous market, Penn Dutch Food Center, Western Beef, Winn-Dixie, and Target!
Opened in 2007, Mr. & Mrs. Pickle serves delicious pickles, hand-stuffed olives, and more! This family-owned and operated company offers curbside pickup at their Longwood location with at least 24 hours' notice! In addition, Mr. & Mrs. Pickle sells at the Winter Garden Farmers Market every Saturday and the Apopka Farmers Market every Thursday!
Mr. & Mrs. Pickle offers a wide variety of pickles including Baby Dill, Garlic, Hot, Horseradish, and Sour! In addition to pickles, they also have sauerkraut, mushrooms, artichoke hearts, giardiniera, okra, stuffed and pickled olives, onions, pepperoni, bologna, and stuffed peppers in a variety of flavors!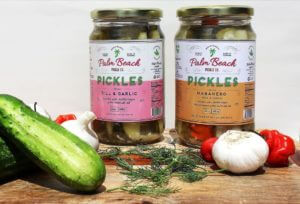 This Florida pickle company is green – and not in the way you would expect! These pickles are created with Smart Flower Solar Technology that generates the electricity needed to make a Palm Beach Pickle Company pickle! They are dedicated to serving a quality pickle and only use fresh local ingredients to create a pickle that is local, Florida fresh, vegan, and has no added sugar.
You can order Palm Beach Pickle Company online. Flavors include Dill and Garlic, Habanero Dill and Garlic, and also 24K Magic Palm Beach – with real gold flakes! Can't decide? Palm Beach Pickle Company also has a "Palm Beacher" starter kit which includes multiple flavors to try out!
Looking for even more farm fresh products? Check out a local Farmers Market near you – Nothing Beats Fantastic Florida Farmers Markets.

AuthenticFlorida.com was named Best Travel Blog two-times at the Florida Sunshine Awards.
To receive Authentic Florida's free weekly ENEWs, sign up on our Authentic Florida home page.
To inquire about partnerships/advertising, please contact info@authenticflorida.com 
Proud Member of: 

---
Comments are closed.