UPDATE: As of 1/1/18, Melanie Lentz-Janney is now the Owner/Chief Experience Officer of Authentic Florida Media and AuthenticFlorida.com
Meet Authentic Florida's New "Kitsch" Expert-in-Chief and Managing Partner
Melanie Lentz-Janney has joined Authentic Florida Media as the website's new Managing Partner and "Kitsch" Expert-in-Chief. Melanie will oversee Authentic Florida operations including content creation, website promotion and partner/media relations.

Melanie Lentz-Janney (L) and Robin Draper (R)
"I am ecstatic to have Melanie on board as she brings a unique perspective and a wealth of talent to Authentic Florida through her 25 years of experience as a Public Relations and marketing professional, a filmmaker, and social media expert," shares Authentic Florida founder Robin Draper.
Melanie founded her own firm, Doverwood Communications, in 2004 and has worked with a wide range of clients including top major entertainment companies (including Sony Pictures, 20th Century Fox), several Florida and New York film festivals, plus numerous Florida, California and Caribbean resorts/hotels, the environmentally intelligent town of Harmony, Florida, the Orange County Convention Center in Orlando, the 2nd largest convention center in the USA. Also, Melanie was the Executive Producer/Producer of An Affair of the Heart, an award-winning feature documentary film about pop icon Rick Springfield and his devoted fan following.
Melanie served as the first Executive Director of Women in Film & TV – Florida (WIFT-FL) and has been on the Board of Directors since 2005. She was appointed President of WIFT-FL in 2015, where she spearheaded the opening of four new Florida branches (Tampa, Miami, Jacksonville & Daytona Beach) in addition to the maintaining the state headquarters in Orlando. She holds a dual membership with New York Women in Film & TV and is a member of Film Florida, Enzian Film Society, the Sundance Institute, Leu Gardens, the Orange County Historical Society, and the Florida Outdoor Writer's Association.
"Melanie's experience in storytelling will be immensely valuable to Authentic Florida. Knowing the art of the story and relating to an audience will add considerable depth to Authentic Florida stories yet to be told," shares Draper.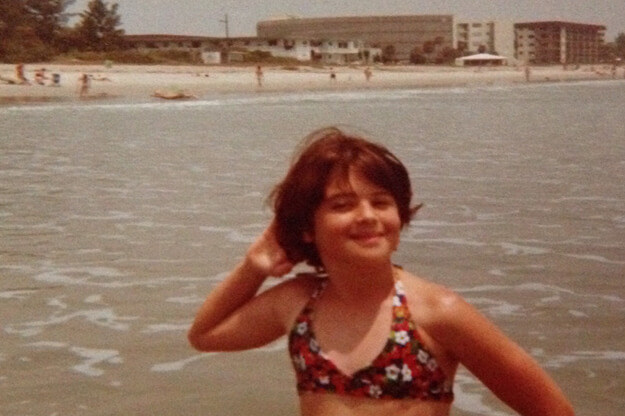 Melanie Lentz-Janney
"In addition to the experience and enthusiasm Melanie adds, she has a passion for Florida kitsch. Her eye for spotting Florida's unique treasures from alligator farms to souvenirs and memorabilia to roadside stands is second nature to her. In fact, Melanie's family owned a gallery on Park Avenue in Winter Park dedicated to kitsch and has a personal collection that would be envied by many," adds Draper.
Melanie's love of kitschy Florida adds another dimension to the Authentic Florida "off the beaten path" style. It fits right in with the journey of discovery of real Florida adventures, food, restaurants, and personalities reflecting simple Florida living.
Melanie is excited to be a part of it. "I am thrilled," she gleams' I have been a long-time fan of Authentic Florida and this new venture is a perfect fit for me."
Melanie works diligently at creating a healthy balance in all aspects of her life. In addition to work, she enjoys yoga, walking her golden retrievers, traveling with her husband and teen son around Florida (and beyond), cheering on the Tampa Bay Bucs, and discovering Florida bountiful authentic, and kitschy, treasures.
To contact Melanie Lentz-Janney, go to Melanie@AuthenticFlorida.com
To receive Authentic Florida's free ENEWs, featuring travel and living updates, delivered weekly, sign up on the home page Authentic Florida, voted Blog of the Year and Best Travel Blog at the Orlando Sunshine Awards. 
---
Comments are closed.