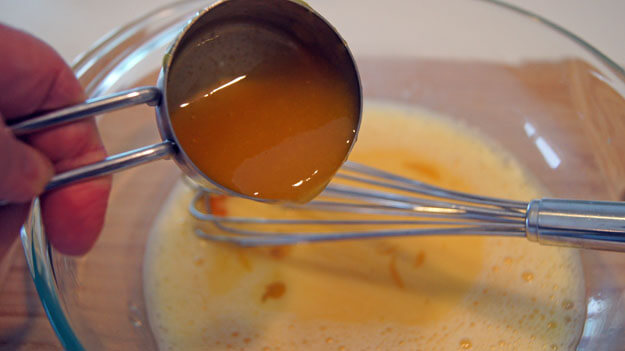 Valentine's Day is almost here and Authentic Florida's Tangerine Pudding recipe could be the most divine dessert you have ever tasted (no kidding). Nothing tastes like Florida as much as citrus – especially tangy, sweet fresh tangerines. Florida's tangerines are generally more pungent and intense than its cousin, the orange, and this recipe is a perfect complement to any meal.   
We use fresh tangerines with this recipe, but if you have only fresh bottled juice, it could work as well.
Cooking Time: 30 minutes
Refrigerator Time: 2 hours
Yields: 4 servings
Ingredients
2 cups, fresh Florida tangerine juice – (juice 8 small tangerines or 6 medium tangerines OR Use fresh bottled juice) + 2 whole tangerines (for peeling and also using as sections)
3 large eggs, room temperature
Dry Ingredients
½ cup sugar
3 tablespoons cornstarch
¼ tsp. table salt
More Ingredients
3 tablespoons butter
2 teaspoons fresh lemon juice (1/2 lemon)
¼ teaspoon vanilla extract
Whipped Cream
1 pint of heavy whipping cream, 1 teaspoon of vanilla, 2 tablespoons of sugar
4 sprigs of mint
Directions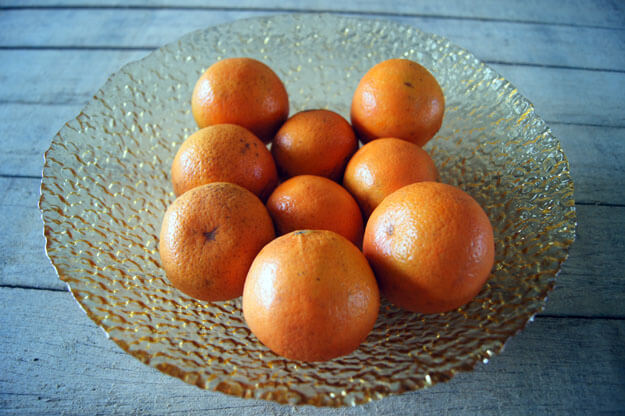 Juice the tangerines to create 2 cups of juice. Set aside.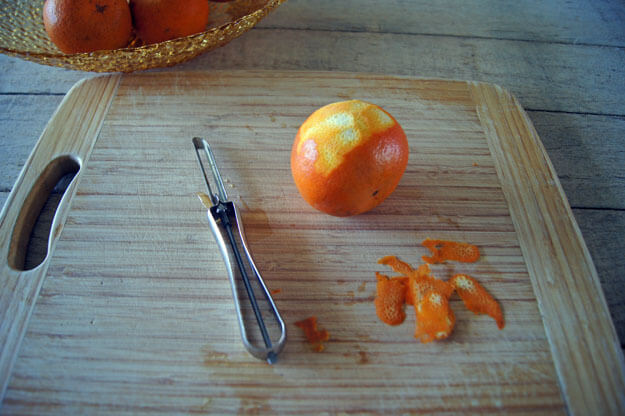 Next, with an extra tangerine, using a vegetable peeler, slice ½ inch of the outer tangerine peel.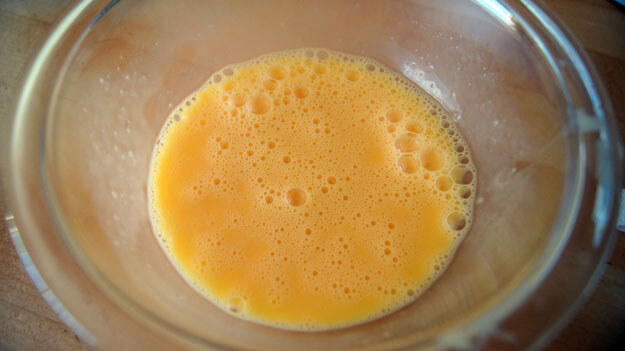 In a separate bowl, beat 3 eggs until frothy (in a mixer, or using a whisk) around 3-4 minutes. Set aside.
Cooking Steps
Begin by assembling and placing in a saucepan the dry ingredients: ½ cup sugar, 3 tablespoons cornstarch, and also ¼ teaspoon salt.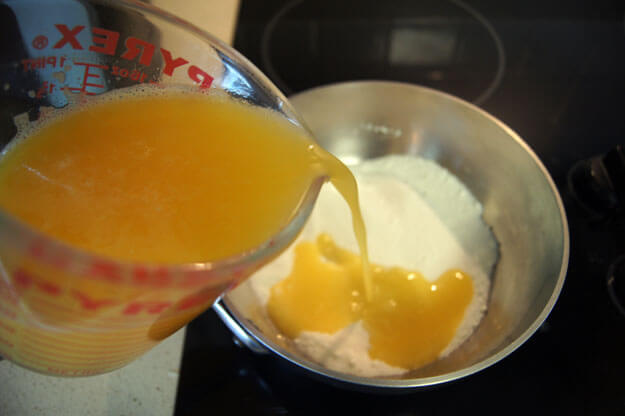 Next, turn on the stove to medium-low heat, place the pan on the stovetop, and add in slowly the 2 cups of tangerine juice. Whisk the mixture until smooth for 15 minutes, eliminating any lumps. 
Add ½ inch tangerine peel into the warm mixture. Continue heating mixture stirring occasionally, 2-3 minutes.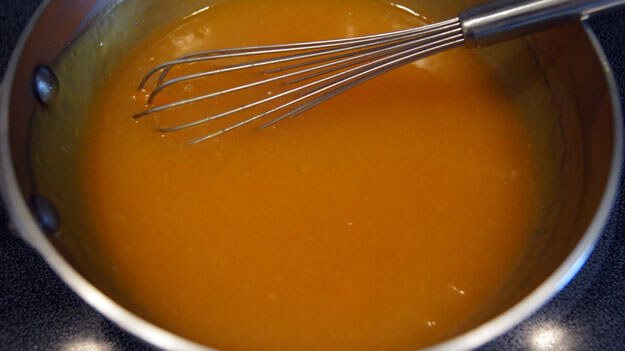 Next, bring the mixture to a simmering boil and whisk constantly for around 3-4 minutes. The mixture should become thick and bubbly.
Then, remove from heat. It will become thick and pudding-like, coating the back of a spoon. (If it takes longer, continue stirring until thickened.)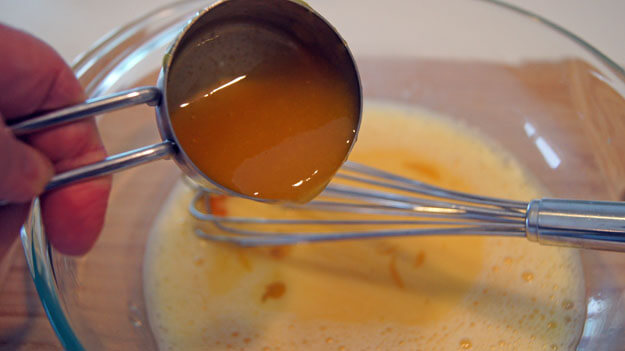 Take ¼ cup of the hot mixture and add to the set-aside egg mixture, continue whisking another 2 minutes. (This is called tempering.)
Take the bowl of the remaining egg mixture and place it in the hot pan. Turn heat on low to medium again and stir constantly for 2 more minutes.
Final Steps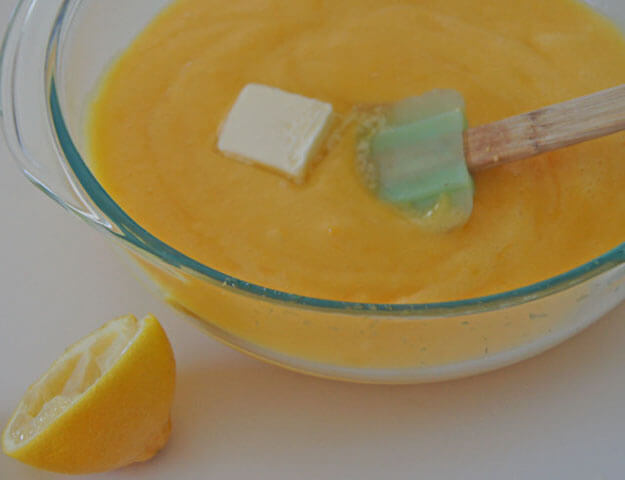 Off the stove, pour the hot mixture from the pan into a medium-sized bowl. Stir in 3 tablespoons of butter, 2 teaspoons of lemon juice, and also ½ teaspoon of vanilla extract.
Place plastic wrap directly on the warm pudding, so no film is created. Chill for at least 2 hours. If desired, remove peel from the pudding.
Meanwhile, take the remaining two tangerines, peel, and cut into sections to add to the pudding later.
Finally, assemble the dessert by layering the mixture with pudding, whipped cream, and tangerine sections. Top with whipped cream and a sprig of mint.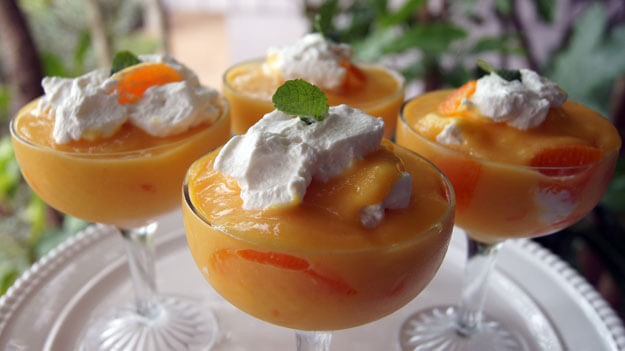 Whipped Cream:
Mix 1 cup of heavy, whipping cream in a mixer on high speed with 2 tablespoons of sugar and also 1 teaspoon vanilla.
Top with a sprig of mint.
This tangerine pudding recipe was adapted from Southern Living
Looking for other delicious desserts? Check out:

AuthenticFlorida.com was named Best Travel Blog two-times at the Florida Sunshine Awards.
To receive Authentic Florida's free weekly ENEWs, sign up on our Authentic Florida home page.
To inquire about partnerships/advertising, please contact info@authenticflorida.com 
Proud Member of: 

---
Comments are closed.