Did you know that 100% of watermelon is usable? Yes, even the rind! Whether you're eco-, budget- or health-conscious (or just taste-conscious!), challenge yourself to use the whole watermelon – flesh, juice, and rind. Check out our favorite uses of watermelon and read on!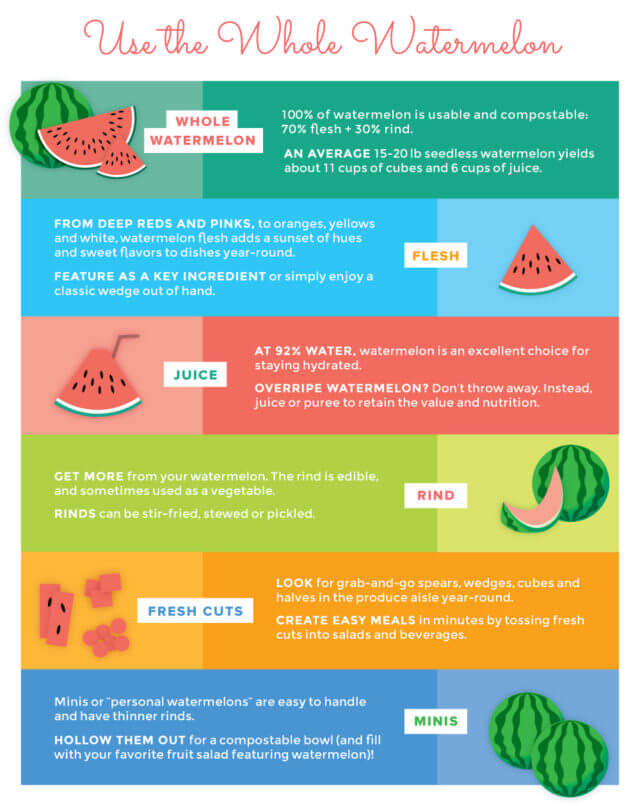 Not only is watermelon is cholesterol-, fat- and sodium-free, it's also an excellent source of vitamins A and C, a good source of vitamin B6, contains the antioxidant lycopene and the amino acid citrulline, is 92% water (supporting hydration) and only 80 calories per 2-cup serving.
In addition, watermelon is an excellent value: just one watermelon can feed up to three dozen people – ranking it #1 on the list of budget-friendly fruits at only 17 cents per serving.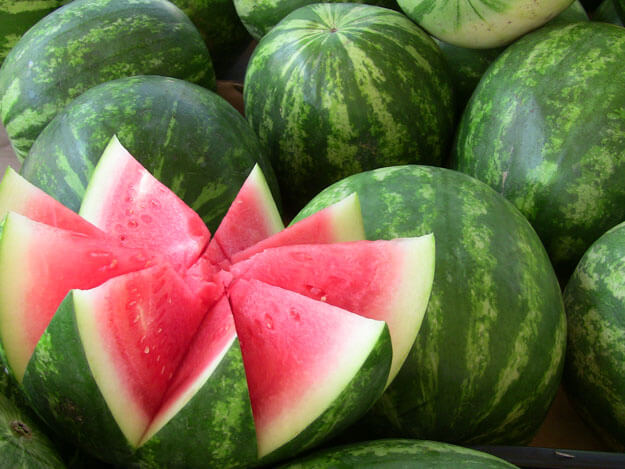 It's reported that 40% of food in the U.S. goes to waste. Using watermelon rind in recipes, as serving vessels or even in composting can create less food waste.
Watermelon Uses: Flesh

From deep reds and pinks to oranges, yellows, and white, watermelon flesh can also add a sunset of hues and sweet flavors to dishes year-round.
Diced into

salads

or

salsas

(tip: grab fresh cuts from the store for quick and easy!)
Skewered and grilled as

kebobs

As a "personal" or mini watermelon when you don't need too much
Simply enjoy a big, juicy slice!
Watermelon Uses: Juice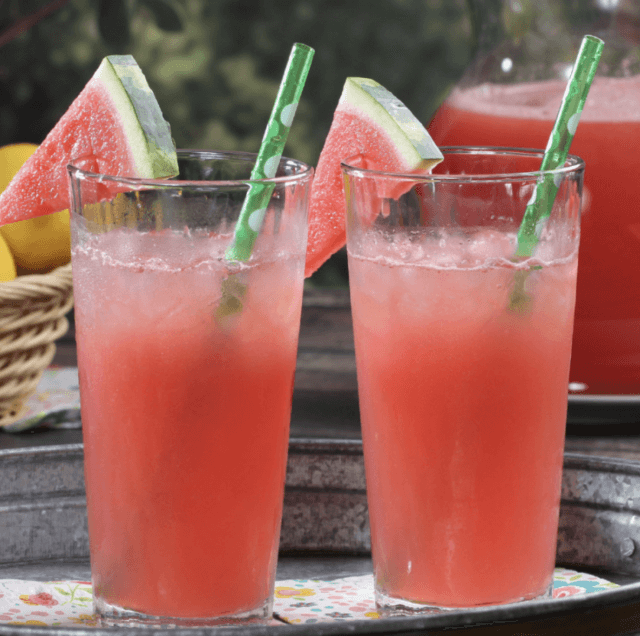 Florida Watermelon Association
In general, at 92% water, watermelon is an excellent choice for staying hydrated. Overripe watermelon? Don't throw it out! Instead, juice or puree it to retain its value and nutrition.
Blended into

smoothies

– ideal for breakfast or as pre-workout fuel
Mixed into your favorite

cocktail

Straight up! Pure

watermelon juice

is delicious and refreshing
Watermelon Uses: Rind
Source: Florida Watermelon Association
Get more from your watermelon! The rind is often the most overlooked part of the watermelon. However, you'll be pleasantly surprised to find how delicious and fun eating the rind can be.
As part of a stir-fry
Sliced into a crunchy

stir fry

Fermented for sweet-salty

pickles

As a

vessel or centerpiece

for salsas, salads or smoothie bowls
Looking for something family-friendly and fun to make at home! You can find the instructions along with a how-to video here! Make sure to tag your creations using #AuthenticFlorida so we can see them too!
---
Comments are closed.