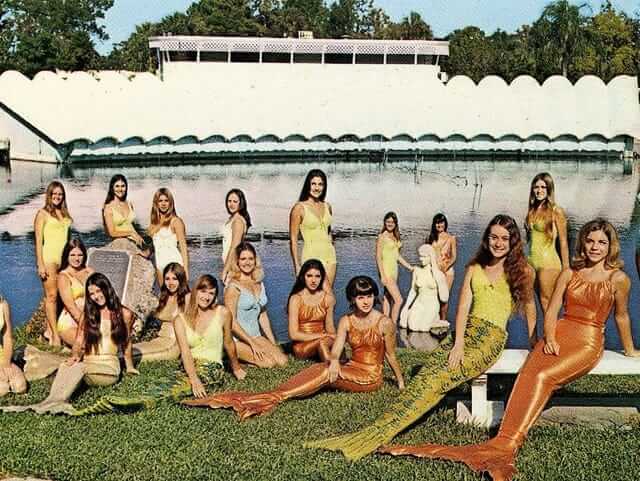 Reviewed by Guest Contributor, Joyce Sparrow
I finally got to check Weeki Wachee Springs State Park off my Florida bucket list.
A free pass to any Florida State Park and a car made the perfect combination for a post-Christmas Day road trip. The Little Mermaid show based on the Hans Christian Anderson fairy tale is theatrical and appeals to the younger crowd.  However, the Fish Tails show about the history of the park absolutely appealed to the Florida tourist in me.
At first glance the park is small but its history is much larger. It is captivating to watch the young woman, many of whom are legacy mermaids, perform. I not only applaud the mermaids (and mermen), but also the tourists who continue to fill the underwater theater seats.
My book recommendations are Weeki Wachee City of Mermaids by Lu Vickers and Sara Dionne and Weeki Wachee Mermaids: Thirty Years of Underwater Photography by Lu Vickers and Bonnie Georgiadis. The books tout the "beautiful athletes", aptly describing the mermaids and mermen who stage the daily shows. Weeki Wachee Springs State Park in Florida's Adventure Coast is a complete gem.
Joyce Sparrow writes "Florida Reads" the book review column for the Florida Library Association's publication, Florida Libraries. She also publishes book reviews in Library Journal. Contact Joyce at ReadFlorida@gmail.com.
Learn more about Florida's Adventure Coast: A Day Trip to Florida's Kitschy Adventure Coast
---