Florida Orange Grove Pie is perfect for the citrus lover in all of us. Similar to an orange marmalade pie, it's the ideal sweet treat during the Florida citrus season. The taste will make you feel as though you are walking through a Florida orange grove! Read on to check out this delicious Florida Orange Grove Pie Recipe!
Florida Orange Grove Pie Recipe
Making & Baking Time: 2 hours
Serves 6
This recipe calls for a pie shell. You may choose to buy it store-bought or you can make your own. The recipe for a homemade piecrust can be found below.
Ingredients
2 medium oranges
1 cup of water
2 tablespoons of orange zest (zest the oranges before cutting them!)
1 teaspoon vanilla extract
2 cups of sugar
½ container (4 ounces) of 8-ounce cream cheese – room temperature (take out of refrigerator 2 hours prior, if possible)
¼ teaspoon salt
3 large eggs, lightly beaten
2 tablespoons cornstarch
2 tablespoons of lemon juice (1 lemon, usually I use ½  lemon)
Pie Shell – choose store-bought or collect the following ingredients to make your own:
1 & ½ cups of all-purpose flour
1 stick (1/2 cup) of cold unsalted butter, cut into small cubed pieces
¼ cup of cold water (I add ice to chill and remove the ice, before pouring)
1 teaspoon salt
Vegetable oil (1 teaspoon) or use cooking spray
Equipment:
1 pie dish (use an X"). I use a glass dish and prefer this but use whatever you have
Sharp medium sized knife
Cuisinart (if you have it)
Medium sized saucepan
Measuring cups, spoons
Whisk
Bowl
Grater (Rasp or zester)
Directions
If you are going to make your own pie shell, skip below to the Homemade Pie Crust. If you are using a store-bought piecrust, follow the instructions for baking on the packaging.
Orange Mixture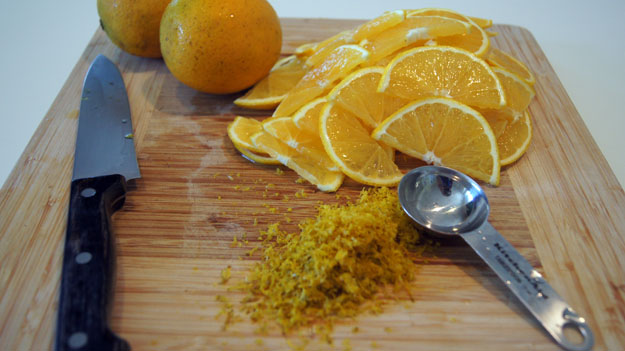 Take two oranges and using a grater or rasp to zest 2 tablespoons before cutting the oranges. Next, on a cutting board, take the oranges (with skin) and cut them in half lengthwise. Using a very sharp knife, cut off the ends. Next cut the orange into very thin slices (1/8 inch each).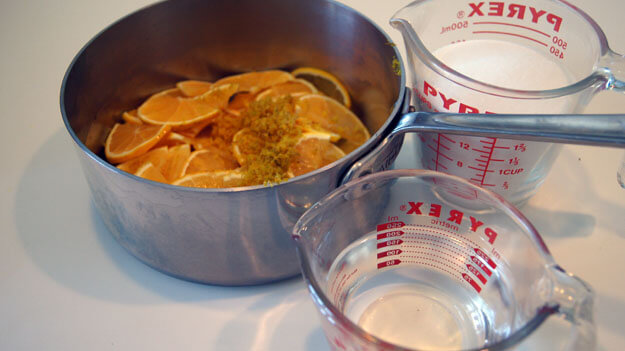 In a saucepan, transfer all the sliced oranges, 2 tablespoons of orange zest, 1 cup of water, and 2 cups of sugar. Cook for one hour on medium heat. After one hour, the oranges should become transparent. Remove from heat, set aside, and cool.
Turn oven on to 375 degrees.
Next with a mixer or whisk, mix ½ container of cream cheese (4 ounces), add 1 teaspoon vanilla, and ¼ teaspoon of salt. Spread this combined mixture on the bottom of a cooled piecrust. Set aside.
Separately, whisk together 3 eggs, 2 tablespoons of cornstarch, and 2 tablespoons of fresh lemon juice. Beat until the cornstarch lumps are smooth.
Pour this mixture into the cooked Orange Mixture. Stir.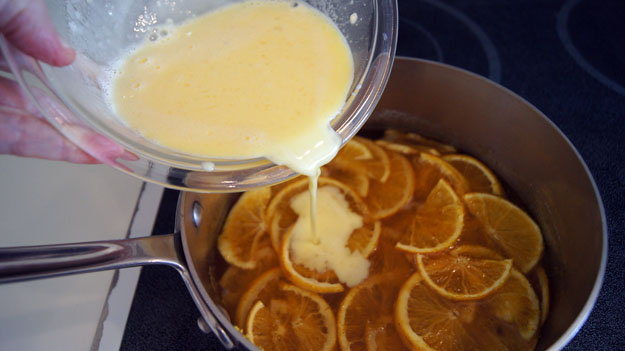 Pour the combined mixture into the piecrust. Bake at 375 degrees for 30 minutes.
Let cool and serve.
Homemade Pie Crust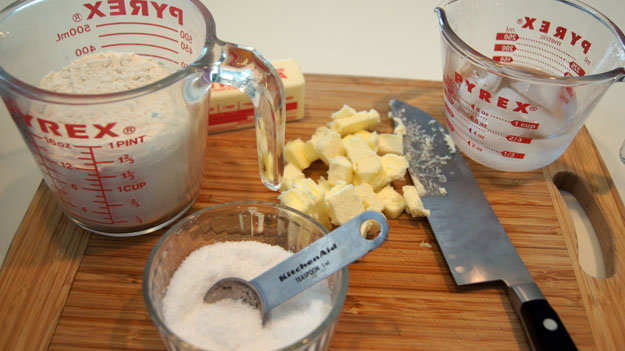 Using a Cuisinart, pulse 1 & ½ cups of flour, ½ cup of small-diced unsalted butter, and 1 teaspoon of salt until the mixture resembles a coarse meal. With the food processor running, pour ¼ cup of ice-cold water. Pulse the Cuisinart until the dough begins pulling away from the sides. Take out, form a flat, rounded ball, and wrap in plastic wrap. Refrigerate for 1 hour.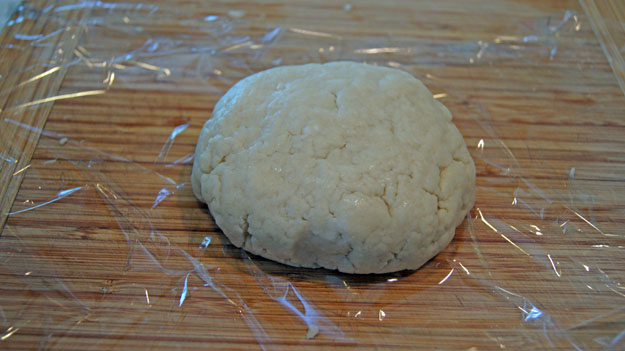 Preheat oven at 425 degrees.
After one hour, remove dough from plastic wrap and on a floured mat or surface, with a rolling pin, roll into a 12-inch circle.
Grease the pie pan with vegetable oil or lightly spray.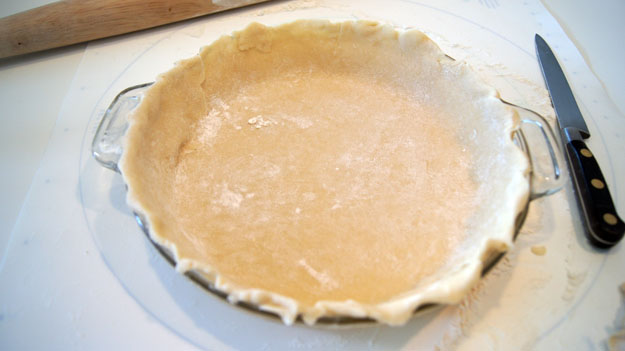 Place the dough in the pie pan, do not stretch, lightly pressing the sides in carefully. Crimp the edges if you like.
Prick the sides and bottom with a fork.
Freeze piecrust for 20 minutes.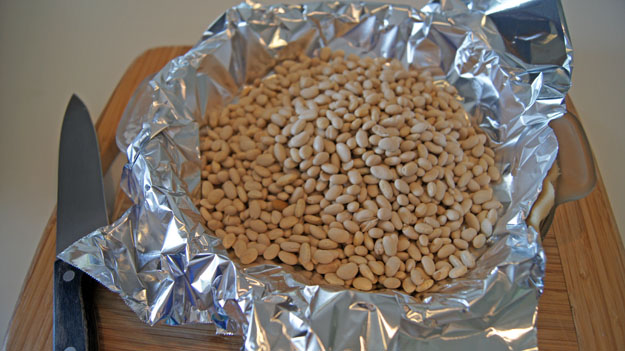 Take out of the freezer and with a sheet of aluminum foil, gently spread over the entire crust. Pour 2 cups of uncooked dry beans or rice into the foil. This pre-bakes the crust. Bake at 425 for 15 minutes. Remove the beans and foil.
Bake a second time, uncovered (at 425 degrees) for another 10 minutes.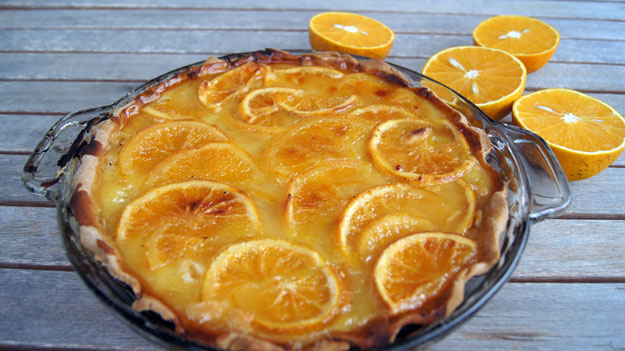 Recipe adapted from Southern Living Magazine. This blog was written by Authentic Florida's Robin Draper and reprinted courtesy, Visit Sarasota.
Looking for the best citrus for your Florida Orange Grove Pie Recipe? Check out: Where to Find Fresh Florida Citrus.

AuthenticFlorida.com was named Best Travel Blog two-times at the Florida Sunshine Awards.
To receive Authentic Florida's free weekly ENEWs, sign up on our Authentic Florida home page.
To inquire about partnerships/advertising, please contact info@authenticflorida.com 
Proud Member of: 

---
Comments are closed.