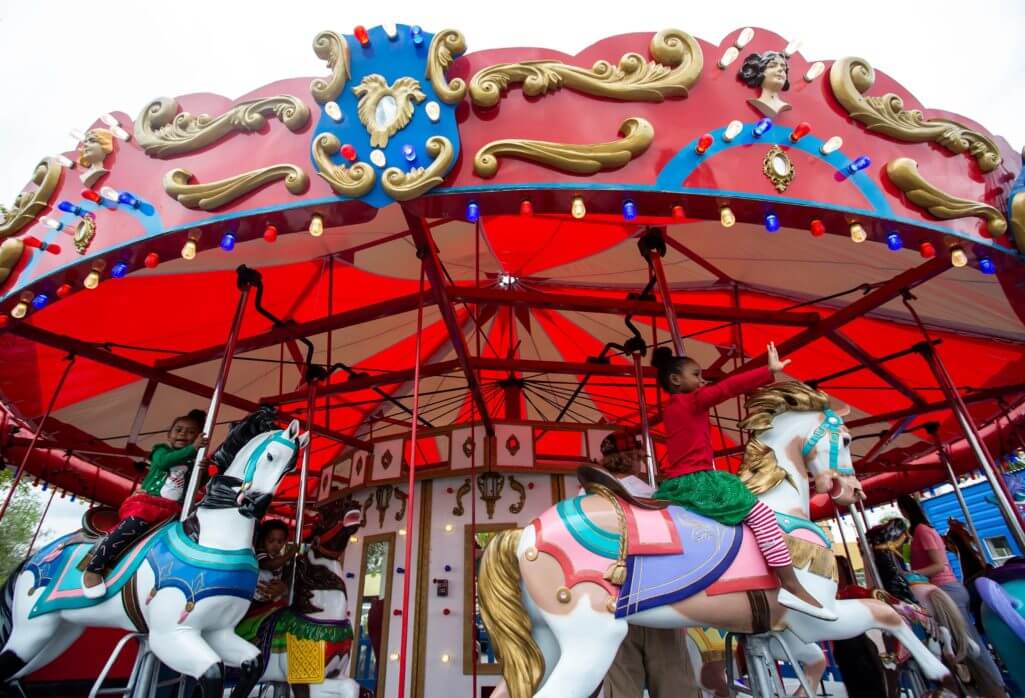 Merry-Go-Round Day is July 25th
The nostalgic Merry-G0-Round is enjoyed by everyone from two to 102-year-olds. There are of course lots of wonderful carousels/merry-go-rounds throughout the Sunshine State. We decided to focus on one of our favorites: the 20-horse, two-carriage full-sized antique J & S Carousel. The St. Augustine Carousel was in Davenport Park, just north of the historic district, for 25 years. After its refurbishment, the iconic carousel recently found a new home in North Fort Myers at The Shell Factory and Nature Park.
Source: City of St. Augustine
St. Augustine Carousel
Firstly, the St. Augustine carousel was built in 1927 by C.W. Parker in Leavenworth, Kansas, it was used primarily in traveling shows. Gerard Soules purchased the carousel in 1987 and set it up in Fort Wayne, Indiana. When Gerard died, his brother Jim Soules inherited it and moved it to St. Augustine in 1993.
Source: The Shell Factory and  Nature
So how did it get from St. Augustine to The Shell Factory and Nature Park, a family entertainment and shopping attraction? According to Pam Cronin, a spokeswoman with the park, after Jim Soules passed away, his wife Peggy Soules donated the carousel to the site. She did this because she and her husband were regulars at The Shell Factory. Seeing that they lived in Port Charlotte and wanted the carousel to be closer to their family who all live in that general area. Without a doubt, it was one of Jim Soules' final wishes.
Source: The Shell Factory and  Nature
"They loved The Shell Factory and they loved the fact that it's old-fashioned," Cronin said, as reported by the Fort Myers News-Press (Dec. 26, 2019). "So the carousel fits in well with what we have here."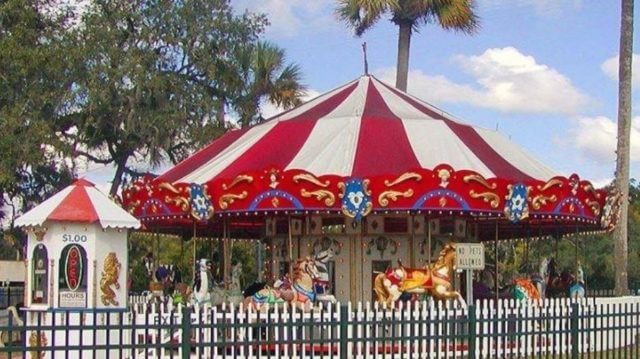 It took more than three months for workers at The Shell Factory to refurbish the St. Augustine carousel, including sandblasting the horses, repainting them, and installing new floorboards and LED lights. Altogether, there are 860 lights illuminating the carousel. It uses a 3-horsepower motor to spin approximately 3,600 times per day. A red and white top provides a canopy and calliope music plays as the carousel spins.
The price of a ride is $1, the same as it was in St. Augustine.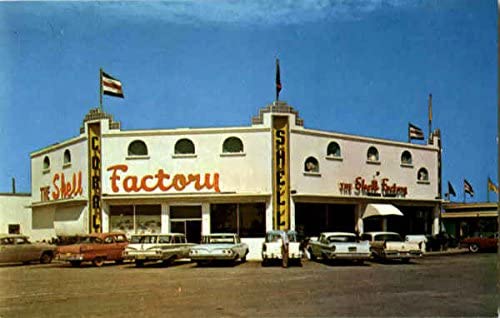 Recently celebrating its 82nd anniversary, The Shell Factory & Nature Park has been entertaining children and the young at heart, with something for everyone. The sought-out attraction provides a full day of fun, including amusement-style rides, arcade games, 50,000 square feet of gift shops, and much more. All in all, the Nature Park offers over 400 critters, birds, reptiles, and fish, with a variety of critters from an armadillo to a zebra. Visit ShellFactory.com.

AuthenticFlorida.com was named Best Travel Blog at the 2018 Sunshine Awards.
To receive Authentic Florida's free weekly ENEWs, sign up on our Authentic Florida home page.
To inquire about partnerships/advertising, please contact info@authenticflorida.com
Proud Member of: 

     
---
Comments are closed.