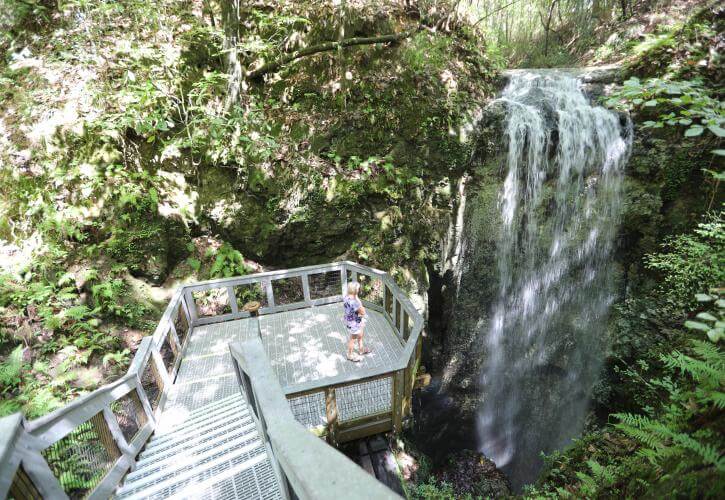 There are so many amazing and authentic things to do across our beautiful Sunshine State! Each year it gets harder and harder to narrow our annual Florida bucket list down to just a few of our favorite things to do in Florida. While this year is starting out as a continuation of 2020, this doesn't mean you still can't explore the hidden gems of our state … and this is a great time of the year to explore the outdoors! As always, if you do venture out, please make sure to wear a mask, social distance, and always stay safe!
We encourage everyone to create your own #BucketList (you can get lots of ideas on AuthenticFlorida.com) and start checking them off one by one. Also, if you are on social media (Facebook, Twitter, Instagram and/or Pinterest), be sure to tag us so we can see what you've been up to as well … use hashtags: #AuthenticFlorida #BucketList
Without any further delay … Here's our 2021 Authentic Florida Bucket List:
Discover the History of the Girl Scouts at Camp Chowenwaw Park
The Historic Girl Scout Museum, located at Camp Chowenwaw Park in Green Cove Springs, will be opening in 2021 with new exhibit displays and information. We plan to sign up for the historical walking tour of Camp Chowenwaw Park and also learn about Juliette Low, founder of the Girl Scouts.
Camp Chowenwaw was a Girl Scout Camp from 1933 all the way up to 2005. While on the tour, we'll be able to visit the museum as well as the iconic Big Cabin, built during the Great Depression. We have been advised to make sure to book our spot early since space is limited and on a first-come-first-serve basis. Find out more at https://www.claycountygov.com
Learn about our favorite things to do in Clay County here!
Visit as Many Orange Groves as Possible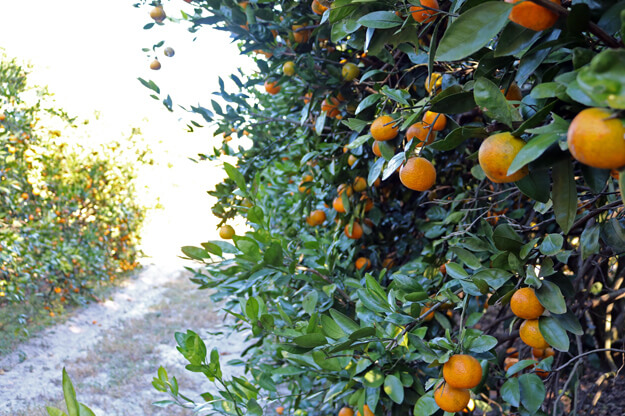 Florida's orange is one of the most recognizable symbols of our state. In addition to bright flavorful oranges, Florida has an abundance of ruby red grapefruit, sweet, tangy tangerines, succulent tangelos, lemons, and limes.
As kids growing up in Florida, we remember almost everyone grew citrus in their front or backyards (and we're also thrilled this is making a comeback!). Traipsing through the neighborhoods, as kids do, we were never without a juicy, healthy snack.
Now is the perfect time to pick your favorite fresh Florida citrus or visit your local grove. Growers report a challenging year, but there's still plenty left to fill your bag and enjoy Florida's iconic fruit. If you want to experience this quintessential authentic Florida activity, we highly recommend visiting a Florida grove store whether you pick your own or buy a pre-selected one … Bonus: most of the grove stores carry a surplus of other wonderful Florida-made products.
Check out all of our favorite orange groves across the state here!
Take the Key West Express from Fort Myers or Marco Island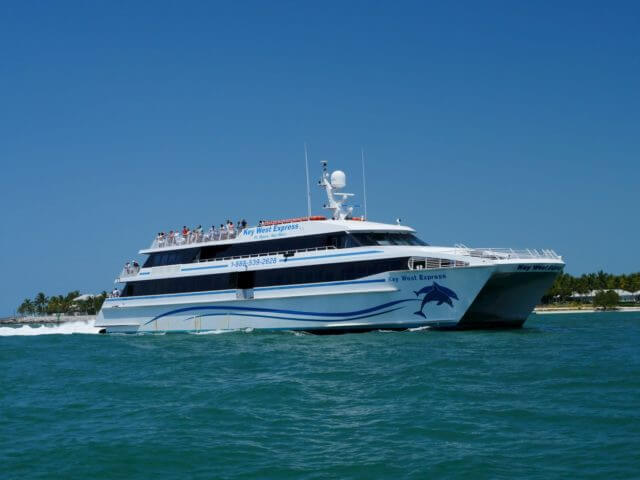 Looking for a beautiful way to get to the Florida Keys? We have on our Florida bucket list to take the Key West Express from either Fort Myers Beach or Marco Island to the Southernmost Point of the state!
The Key West Express has two departure locations – Fort Myers Beach (year-round) and also Marco Island (seasonally). Not only will you save at least two hours on your drive, but you can also lounge back with on the sun decks, enjoy a full-service bar and galley, and watch TV!
Learn more about the Key West Express and buy tickets here!
Tour the Wonder House in Bartow
Located only an hour from Orlando (and Tampa), we plan visit the Wonder House for a historic tour! Built in 1926 by Conrad Schuk, an inventor, and builder, the house is four stories tall with an additional two stories under the ground. Most of the materials used to build the house were locally acquired! The house was a popular tourist destination for Florida visitors from the 1930s – 1960s. Schuck was a collector of oddities and proudly displayed them in the house! This included snakes in jars, taxidermied Florida Birds, and a coffin in the parlor of the house.
The current owners of the Wonder House acquired it in 2015 and restored the house to its former glory in order for all generations to see and learn the history of this beautiful house. There used to be a moat around the house that was filled with water and fish, however, the moat requires extensive restoration work. The current owners hope to restore it to its glory one day!
Learn more and book a tour of the Wonder House here!
Revisit our Favorite Florida Zoos
Florida is full of beautiful zoos, gardens, and sanctuaries perfect for an educational day trip with the family! Not only do most of the zoos throughout the Sunshine State include interactive exhibits, but they also have a focus on conservation and educating the public about the endangered animals in the area.
Explore the exciting Florida Everglades, see animals native to Florida, drive through a safari, or even just putting on comfortable shows and revisiting your local zoo is something we encourage everyone to do. While you may have visited some of the zoos before, now is the perfect time to revisit an old favorite or take a new adventure! Check out all of our favorite zoos in Florida here!
Build a Beach Sand Castle as a Family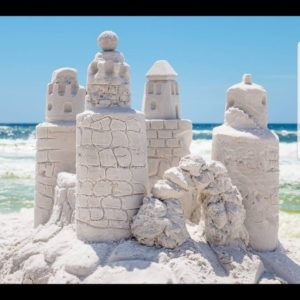 Anyone with adult children knows how fast the years can fly by. During this pandemic you may be struggling to find something fun and safe to do that the whole family will love? Visit the SandCastles Coast (Destin, South Walton, and Panama City Beach) and sign up for a two-hour SandCastle lesson where your family will create a large and impressive Sand Sculpture! Not only will you learn professional sand sculpting tips and techniques, but you will also create memories with your family while creating beautiful art!
The lesson will begin with a demonstration from the experts and a rundown of all the tools needed to create your masterpiece. After your two hour lesson, you will have created a three and a half foot tall sandcastle! Learn more and reserve your time here!
Visit Falling Waters State Park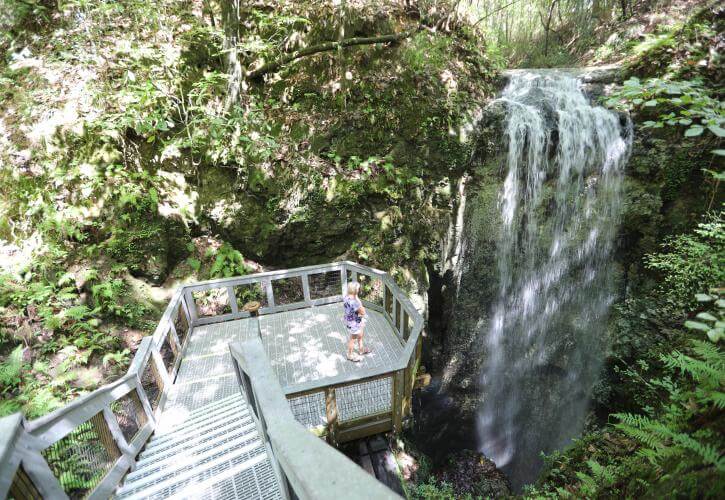 Did you know Florida is home to a beautiful 74-foot waterfall? You can see it at Falling Waters State Park in Chipley, Florida between Tallahassee and Pensacola. The waterfall ends at a massive 100-foot-deep, a 20-foot-wide sinkhole with limestone walls. All of this makes for the most beautiful photograph. You may notice that when the water hits the floor of the sinkhole it disappears. This is because the water falls into a hidden cave system below!
Here's what an insider told us: For the best views of the waterfall, take the Wire Grass boardwalk trail at Falling Waters State Park to two viewing platforms. The lower platform will put you right in the action! You can feel the mist off of the waterfall as it plunges into the cave below. The upper platform is a drier option and will give you a higher viewing point of the full waterfall. Learn more about Falling Waters State Park here!
Attend the Six Gun Territory Reunion at Kirby Family Farm
Yee-haw! The Kirby Family Farm in Williston is full of Wild West Fun! Who is ready to join the Six Gun Original Gunfighters as they run the Shadow Riders gang out of town? The gang is trying to rob the Kirby Family Farm and stir up some trouble! There's also a band of outlaws out in the woods that the Six Gun Gunfighters need to take care of!
On February 6th and 7th, 2021 you can take the whole family out for a day of Wild West activities and entertainment. Enjoy live music, the Medicine Man Magic Show, the World Famous Palace Saloon CanCan Dances, the Indian Village, carousel rides, train rides, and gunfights with the original Six Gun Territory Gunfighters.
Admission is free, with $20 for parking (no matter how many people are in your vehicle)! Wristbands ($10) include unlimited access to the historic train ride (complete with train robbers!), tractor ride, petting zoo, Italian carousel, antique Ferris wheel, and more! Learn more and buy tickets here!
Tour the Art Deco District in South Beach
One of our favorite things to do in Miami is to see the beautiful, colorful buildings of the Art Deco District! Art Deco is a style from Paris and is known for bright colors such as pastel blue and pink, bright orange, yellow, and green. Miami's Art Deco District contains 800+ restored buildings built between 1923 and 1943 and is recognized by the National Register of Historic Places!
Where can you see this beautiful architecture in Miami? The Art Deco Historic District is in Miami beach between 5th Street and 23rd Street, along Ocean Drive, Collins Avenue, and also Washington Avenue. Just make sure to stop by the Art Deco Welcome Center and office of the Miami Design Preservation League where you can get more information, books, brochures, films, exhibits, and lectures. It's also a starting point for most guided tours in the area!
Art Deco buildings and spots you won't want to miss include:
Celino South Beach Hotel
Beacon South Beach Hotel
Colony Hotel
Lummus Park
Clevelander Hotel
Villa Casa Casuarina
National Hotel
Delano South Beach
Learn more and also book an official walking tour here!
If you're heading to Miami, check out:
Grow Your Own Florida Peach Tree
Test out your green thumb and plant and grow your own peach tree! You'll then have delicious peaches for desserts, other recipes, or just eating plain!
Did you know that peaches need a certain amount of winter cold in order to grow their fruit? Because of this, you'll need to select a peach tree that has a chill requirement lower than your area's chill. Generally, this is 450 – 300 chill units for North and North Central Florida and 225 – 150 chill units for Central and South Central Florida.
Check out the video below for even more tips and tricks on how to grow the perfect peach tree that will produce delicious fruit for you and your family!
We will post on our Facebook page how we do with our personal peach tree.
Explore and Support Florida's Coral Reefs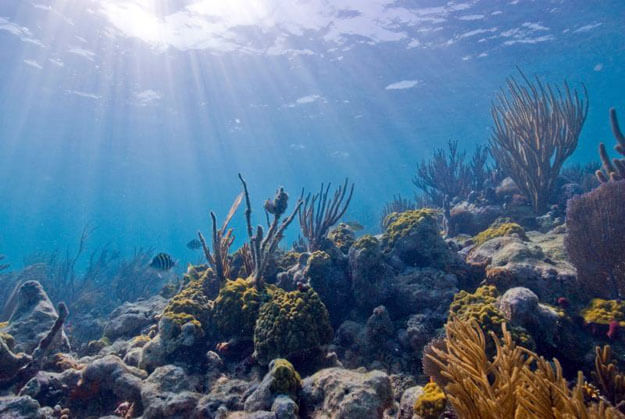 Did you know that Florida is the only state in the continental U.S. with an extensive coral reef at its coast? The Florida Reef System reaches almost 350 miles from Dry Tortugas to the St. Lucie Inlet. This reef is also home to an array of beautiful sea creatures! This includes parrotfish, angelfish, wrasses, barracuda, nurse sharks, stingrays, coral, turtles, and more! The reefs are also incredibly important to Florida's economy for tourism, fishing, and scuba diving.
Unfortunately, Florida's coral reefs are threatened due to a combination of stressors. These include high water temperatures that are dangerous to the coral and also pollution that affects the sea creatures who call the reefs home. Scientists suggest that unless we take immediate action, Florida could lose 70% of its coral reefs by 2050. The good news is that organizations like the DEP's Coral Reef Conservation Program, the Nature Conservancy South Florida, and also the Florida Reef Resiliency Project are working to protect the health of these beautiful reefs. Learn more and see how you can also support Florida's Coral Reefs here!
Wanting to see these beautiful reefs for yourself? Check out Florida Keys Diving or to book a dive here!
Create Your Dream Backyard with Florida-Friendly Landscaping
One of the best things to come out of 2020 was how many people finally found time to cultivate their backyard gardens (present company included) … but do you know if it is Florida Friendly? Whether you already have a beautiful backyard or are looking to begin, these nine principles can help you sustain Florida's natural resources and make our Sunshine State continue to be an amazing place to live.
The following are Florida State Parks Nine Principles to have a Florida-Friendly Backyard by the University of Florida/IFAS Extension and the Florida Department of Environmental Protection.
Right Plant, Right Place: Plants selected to suit a specific site will require minimal amounts of water, fertilizers, and pesticides.
Water Efficiently: Irrigate only when your lawn needs water. Efficient watering is the key to a healthy yard and conservation of limited resources.
Fertilize Appropriately: Misuse of fertilizer can harm your yard and the environment
Mulch: Maintain two to three inches of mulch to help retain soil moisture, prevent erosion, and suppress weeds.
Attract Wildlife: Plants in your yard that provide food, water, and shelter can support Florida's diverse wildlife, from birds to butterflies.
Manage Yard Pests Responsibly: Unwise use of pesticides can harm people, pets, beneficial organisms, and the environment.
Recycle: Grass clippings, leaves, and yard trimmings composted and recycled on-site provide nutrients to the soil and reduce waste.
Reduce Stormwater Runoff: Water running off your yard can carry fertilizer, pesticides, soil, and debris into water bodies. Reduction of this runoff helps keep water resources clean.
Protect the Waterfront: Waterfront property, whether on a river, stream, pond, bay, or beach, is very fragile and should be carefully protected to maintain freshwater and marine ecosystems.
Learn more about Florida-Friendly gardening here, and if you're also looking for specific fruits and veggies to plant, make sure to visit the Florida Fruit and Vegetable Association here!
Experience the "Best Road to Drive" in Florida, Ozello Trail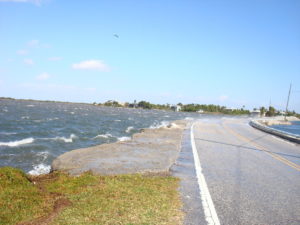 Located halfway between Homosassa and Crystal River is the Ozello Trail. This is known to be one of the most beautiful and scenic drives in all of Florida! The trail winds through salt marshes, sawgrass, and also islands of sabal palms. Be aware that the speed limit on the Ozello Trail is only 35 mph! We think you won't even want to go that fast in order to take in all of your surroundings on this Florida Bucket list item!
The community that surrounds the trail only has 600 residents! However, they recently made it into Ripley's Believe it or Not! This is because the local school bus is actually a school boat due to all of the water and islands! On the drive, we have been told to be on the lookout for wildlife! You'll not only spot ospreys, owls, kingfishers, deer, and turkey, but fishermen will also find trout and redfish.
After your drive, make sure to also stop by Peck's Old Port Cove for a delicious meal! Many members of our Authentic Floridian family have told us the most popular item on the menu is the steamed blue crabs and garlic crabs, which are raised on-site at the restaurant! We've also been told we can't go wrong with any of their amazing fried seafood platters and fried fish. We can't believe we haven't been there before. But, there's always something new to discover in this part of the Sunshine State.
Learn about our favorite things to do in the Crystal River area here.
Hunt for Mermaids on the Florida Mermaid Trail
The Authentic Florida Team attended the grand opening of The Florida Mermaid Trail in January 2020. Sadly, there was a power outage and we were unable to support the local businesses like we wanted to. This also puts it on our 2021 Authentic Florida Bucket list to return!
For scavenger hunt enthusiasts with an eye for detail, twenty-one bronze mermaid statues await discovery throughout Historic Brooksville, part of 
Florida's Adventure Coast
. Choose to walk the 2.2-mile purple route or also the shorter 1.1-mile orange route. Starting at the new Brooksville Welcome Center, the Florida Mermaid Trail winds among local landmarks like the Brooksville water tower mini-park and also the May-Stringer House Museum. While downtown, looking up, down, and around for small sirens out of the water, discover unique shops, eateries, and museums to visit. Certainly don't forget to share your discoveries on social media using #flmermaidtrail.
Discover other Florida's Adventure Coast treasures
here
.
Get your Zen on at the Temple of the Universe in Alachua
Note: Due to COVID-19, the Temple of the Universe is currently closed to the public. We have been there before and it's top on our list when they reopen. Add this to your Future Florida Bucket List!
Located outside of Gainesville, the Temple of the Universe is a yoga and meditation center for people of all religious beliefs who want to achieve inner peace!
The Temple of the Universe offers multiple classes including religious services, spiritual growth, daily mediation, and also Hatha yoga! These classes are for people of all ages and experience levels – everyone is welcome! Learn more and see the daily class schedule here!
Want to read a few of our other Florida Bucket List articles from the past?

AuthenticFlorida.com was named Best Travel Blog two-times at the Florida Sunshine Awards.
To receive Authentic Florida's free weekly ENEWs, sign up on our Authentic Florida home page.
To inquire about partnerships/advertising, please contact info@authenticflorida.com 
Proud Member of: 

---
Comments are closed.